With Downton Abbey cookbook, you can dine like the Crawleys
Updated September 18, 2019 - 12:42 pm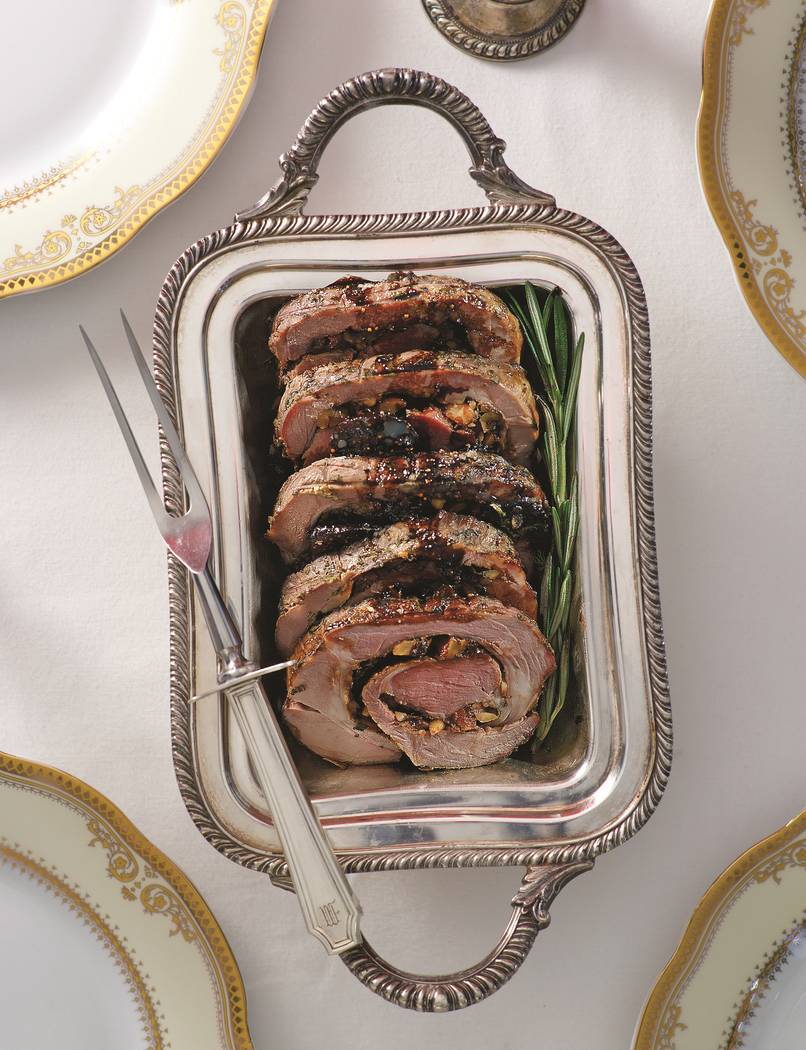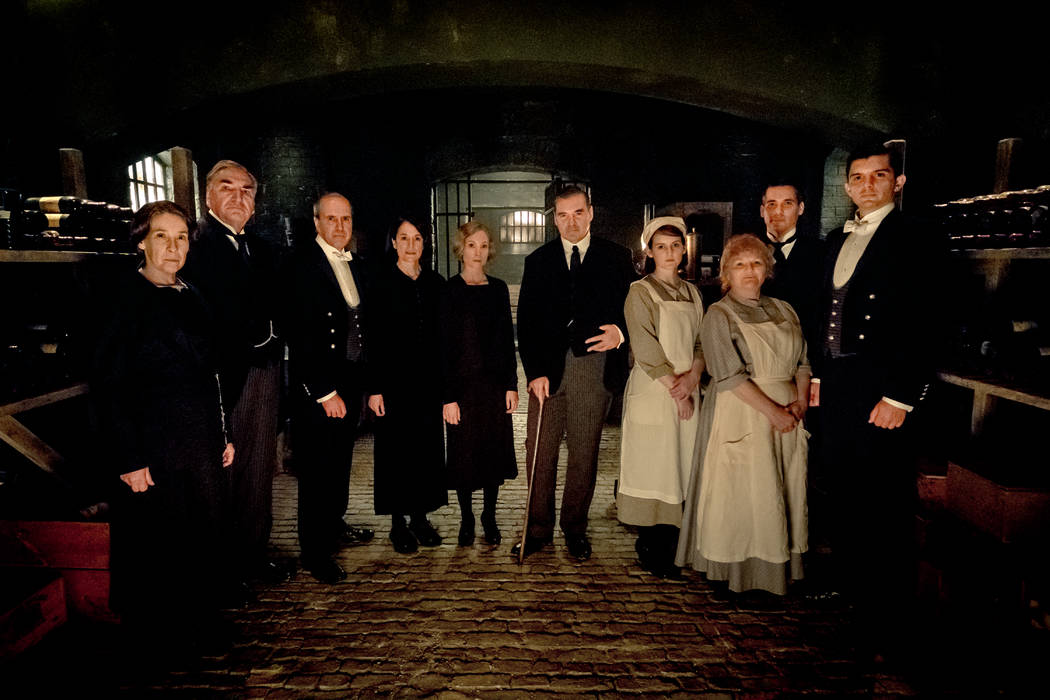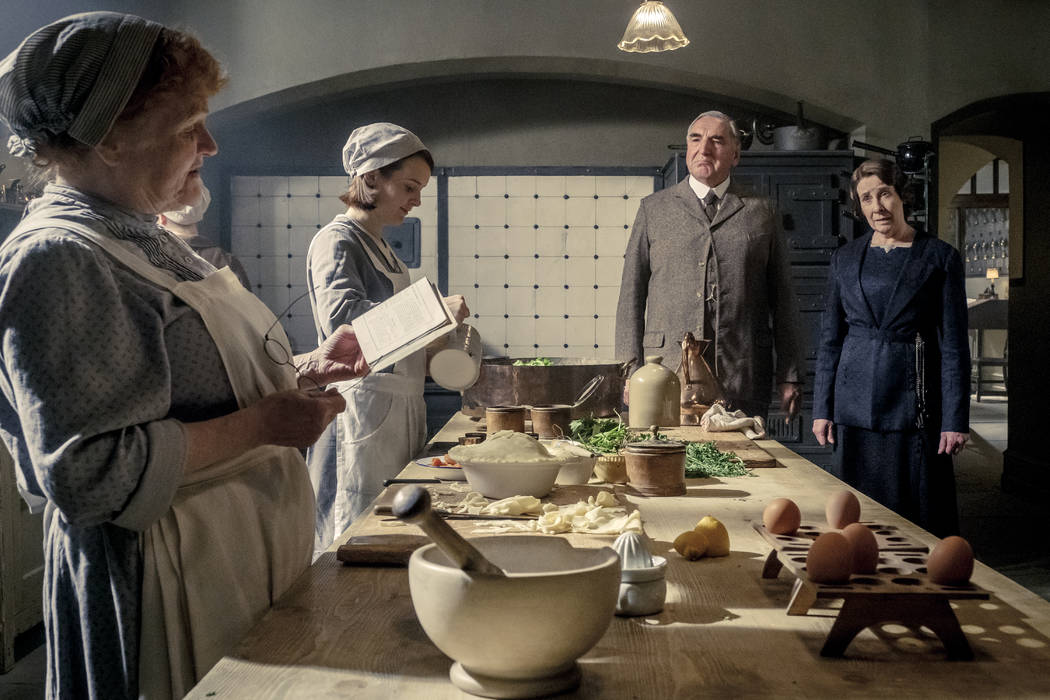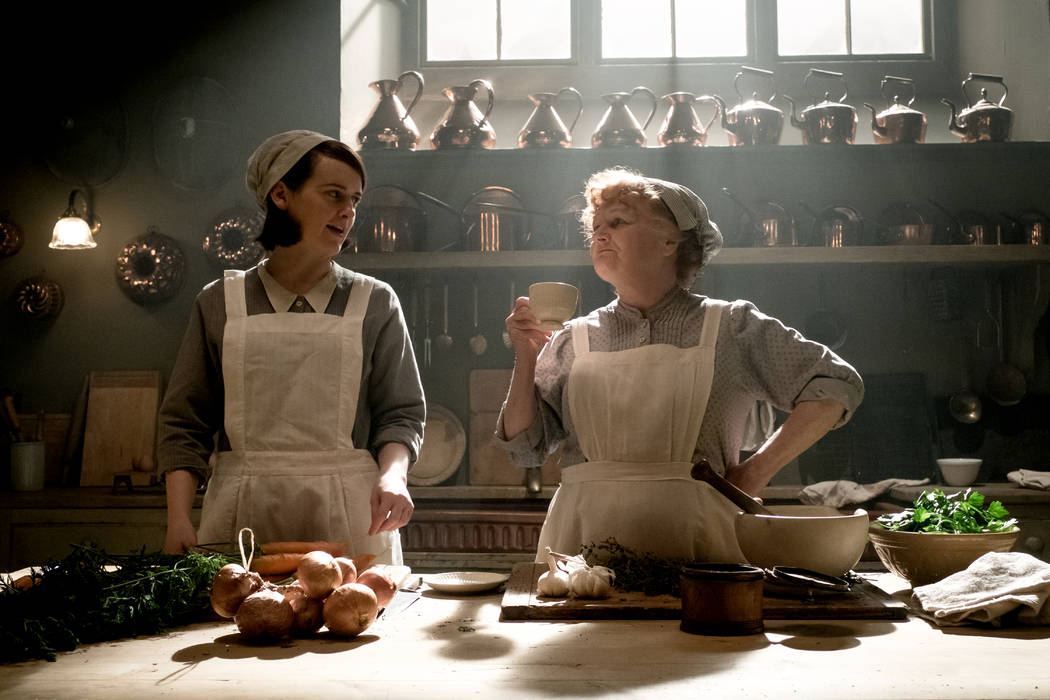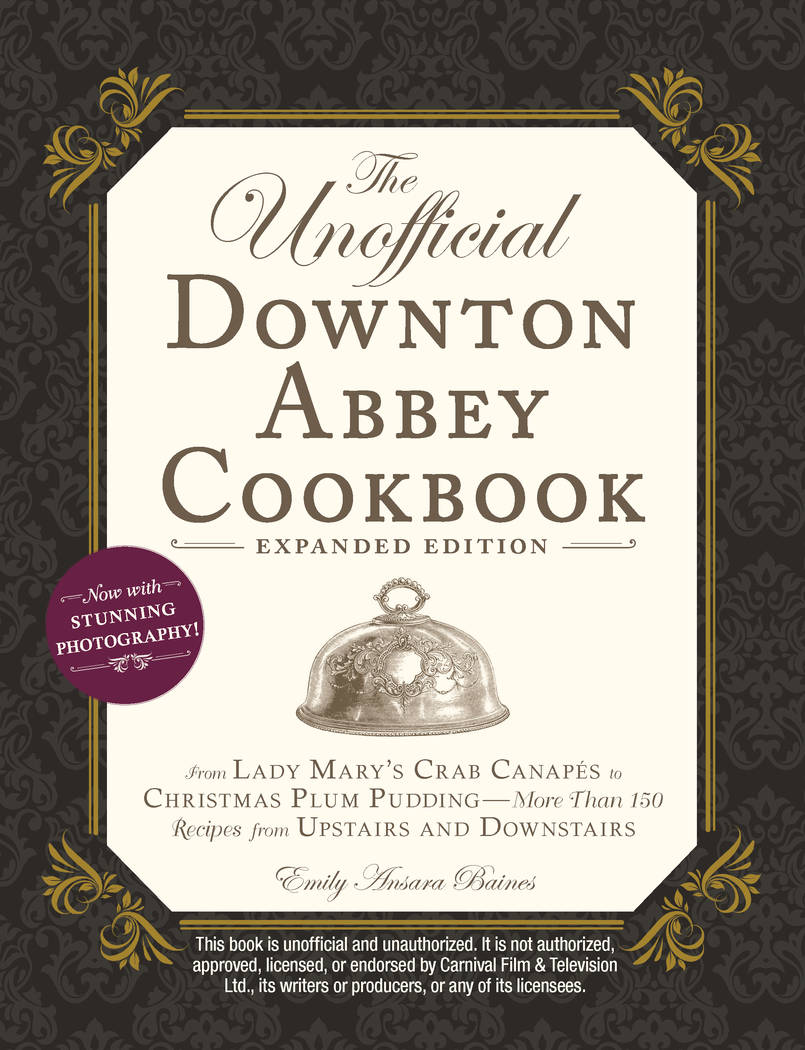 Considering the staggering number of hours the Crawleys must have spent eating each week — by one estimate, the typical Downton Abbey dinner consisted of anywhere from eight to 13 courses — it's a wonder Maggie Smith's Dowager Countess ever had enough moments when her mouth was free to unleash all that withering condescension.
According to "The Unofficial Downton Abbey Cookbook" by Emily Ansara Baines, dinners served by Carson and the footmen would have included: various hors d'oeuvres (often oysters or caviar), two soups (one thick, one clear), two kinds of fish (one boiled, one fried), an entrée, the "joint" (a large piece of meat cooked in one piece), a sorbet, a roast and salad, vegetables, a hot dessert, ice cream and wafers, fresh and dry fruits and, finally, coffee and liqueurs.
Having grown up with that sort of extravagance, it's astonishing that Lady Sybil would have run away with the chauffeur. Given the accompanying caloric intake, it's surprising she could move at all.
With "Downton Abbey" opening in theaters Friday, it's a perfect time to channel your inner Mrs. Patmore and whip up some classic British foods — along with, possibly, some less traditional ones. Take the book's Lord Grantham's American Italian Risotto alla Milanese. An American take on an Italian dish prepared by a British cook. What could possibly go wrong?
The cookbook shines a light on the stark disparity between what the members of the staff would serve and what they'd eat themselves. For every Lobster with Mornay Sauce or Stuffed Leg of Lamb with Almond Fig Sauce consumed upstairs, the downstairs table would be lined with the likes of mock turtle soup — featuring "brains, organs or scrap meat such as from a calf's head" — or the Kipper, Fried Egg and Rosemary Potatoes Surprise, the surprise probably being that you were eating herring for breakfast.
Some of the recipes are quite involved, while others can be prepared faster than Lady Mary was widowed when actor Dan Stevens wanted out of his contract.
Or, if you're more of a fan of eating than cooking, you could always just sit around and giggle at the names of some of the dishes, such as Downstairs Toad in the Hole or the Bubble and Squeak.
Contact Christopher Lawrence at clawrence @reviewjournal.com or 702-380-4567. Follow @life_onthecouch on Twitter.
Lord Grantham's American Italian Risotto alla Milanese
6 to 8 cups low-sodium chicken stock
6 tablespoons unsalted butter (divided use)
1 medium yellow onion, finely chopped
1 teaspoon saffron threads
2 cups arborio rice
1/2 cup dry white wine
2 teaspoons sea salt
1/2 teaspoon freshly ground black pepper
1 cup finely grated Parmigiano-Reggiano cheese
Heat stock in a large pot over medium-high heat. Keep hot throughout this process.
In a large heavy saucepan, melt 3 tablespoons butter over medium heat. Add chopped onion and cook until translucent, no more than 7 minutes.
Add saffron to stock. Stock should turn bright yellow.
Add rice to onion mixture and stir constantly for 3 minutes. Make sure rice and onion are thoroughly coated with butter.
Over medium-high heat add wine to rice mixture, followed by salt and pepper. Let wine be almost fully absorbed by rice.
Add enough saffron-chicken stock to cover rice, about 1 cup. Once fully absorbed, ladle in another cup of stock. Once absorbed, repeat the process until rice is creamy and no longer crunchy. (This should take at least 6 cups of stock.) Rice should still hold its shape. Remove rice from heat. Stir in cheese and remaining butter. Serve hot.
Serves 4.
Lobster with Mornay Sauce
1/2 cup unsalted butter
1 pound lobster meat, diced
1/4 cup all-purpose flour
1 cup low-sodium chicken broth
1 1/2 cups heavy cream
1 teaspoon kosher salt
1/2 teaspoon freshly ground white pepper
2 teaspoons sugar
1/2 cup freshly grated Gruyere cheese
1/2 cup freshly grated Parmesan cheese
Melt butter in a medium-large saucepan over medium heat. Mix in lobster meat, cooking until opaque. Remove lobster from saucepan and set aside.
Reduce heat to low. Sprinkle flour in pan. Cook and stir for 3 to 5 minutes, making sure not to boil. Slowly stir in chicken broth, heavy cream, salt, pepper and sugar. Simmer 7-10 minutes or until sauce thickens.
Stir in lobster and Gruyere and Parmesan cheeses. Continue cooking for an additional 5-7 minutes.
Serves 4.
Stuffed Leg of Lamb with Almond Fig Sauce
1/2 cup coarsely chopped prunes
1/4 cup dried cranberries
1 tablespoon creme de cassis liqueur
1 tablespoon red currant jelly
1 tablespoon minced fresh thyme
2 tablespoons minced fresh rosemary
2 teaspoons kosher salt
1 teaspoon freshly ground black pepper
1/2 teaspoon ground coriander
1 4-pound boneless leg of lamb, rolled and tied
1 cup roasted almonds, chopped
2 tablespoons chopped mint
4 cloves garlic, chopped
2 tablespoons extra-virgin olive oil
1/2 cup balsamic vinegar
4 tablespoons honey
1/3 cup thinly sliced figs
1/4 cup unsalted butter
1 tablespoon chopped fresh basil
Heat oven to 400 degrees.
Combine prunes, cranberries, creme de cassis and red currant jelly in a small bowl; set aside. In another small bowl, combine thyme, rosemary, salt, pepper and coriander and set aside. There is no need to refrigerate.
Roll lamb out on a flat, clean counter or cutting board. Trim off any thick parts so that meat is evenly thick. Cover lamb with half to one-third of the herb mixture.
Add almonds and mint to prune mixture, stirring until thoroughly combined, then evenly spread mixture all over the lamb. Roll up the meat and tie with twine at 1-inch intervals. Cut 10-15 slits about 1 inch deep in the top of lamb, inserting chopped garlic into each depression. Rub meat all over with olive oil and sprinkle with remaining herb mixture.
Place lamb in a large roasting pan. Make sure lamb is seam-side up. Place in pre-heated oven. For medium-rare doneness, roast until thermometer inserted in the center reads 140 degrees. Remove lamb from oven and cover with foil for 15 minutes.
Meanwhile, in a small saucepan, bring balsamic vinegar to a boil. Boil until vinegar is reduced by half, about 4 to 6 minutes. Once reduced, stir in honey, sliced figs and butter. Stir until butter has completely melted. Stir in chopped basil, then remove from heat and set aside.
To serve, remove twine from lamb and cut into 1/2-inch-thick slices. Serve with fig sauce.
Serves 6.
— Recipes from "The Unofficial Downton Abbey Cookbook"