Women pastry chefs prepare dessert for Girl Scouts fundraiser
September 12, 2017 - 6:15 pm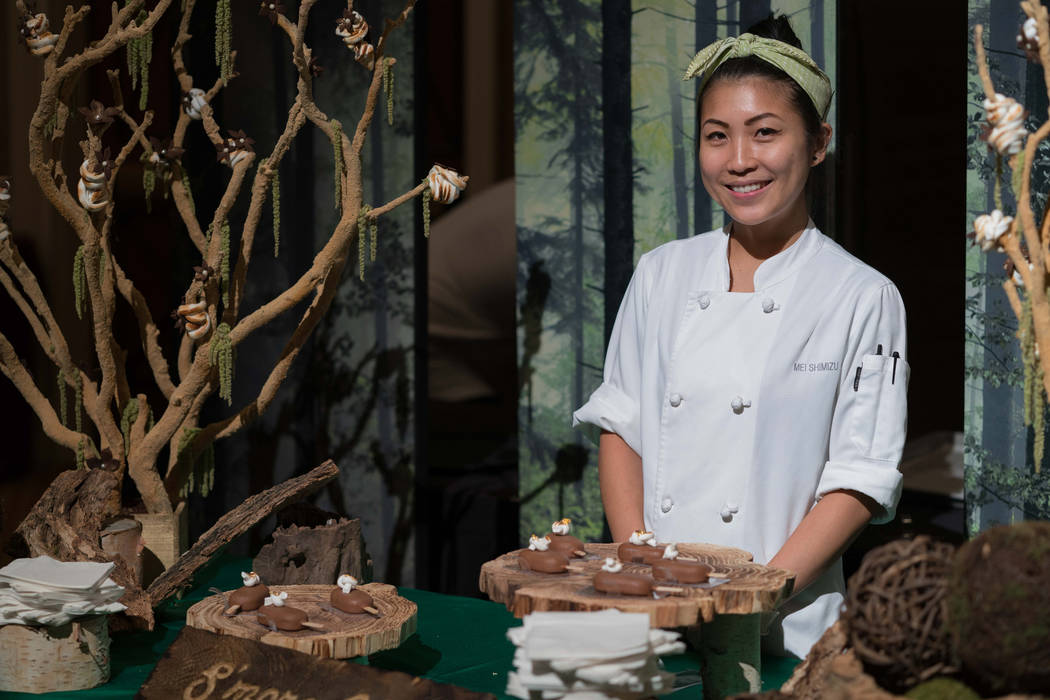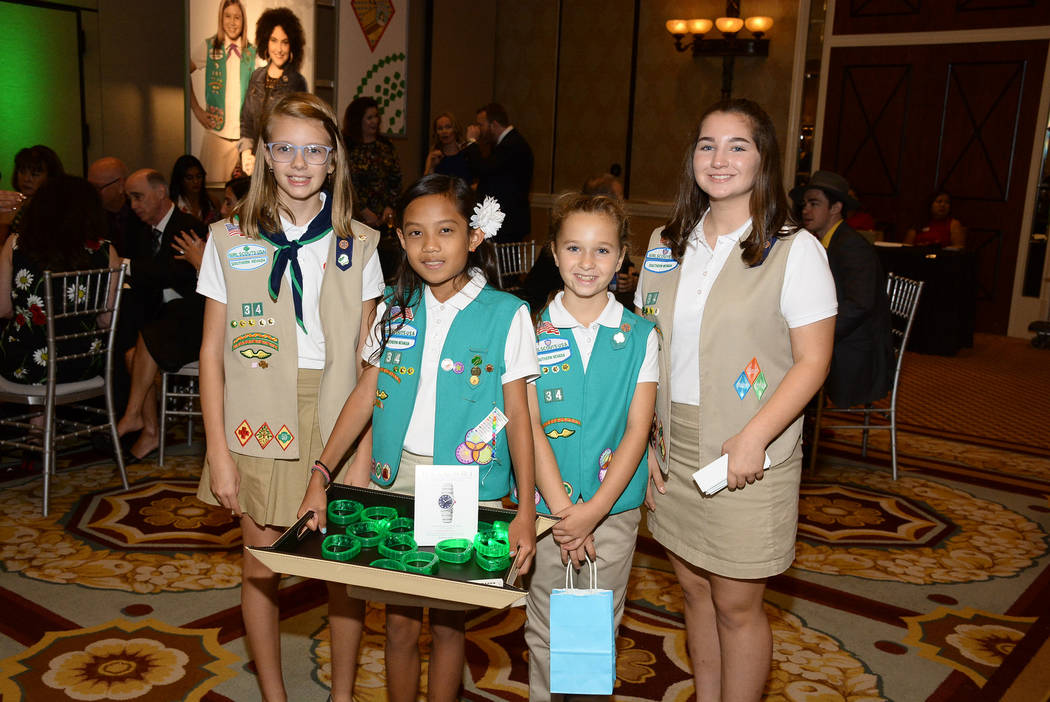 Pastry chef takes the cake
Aria pastry chef Mei Shimizu created the crowd favorite at this year's Dessert Before Dinner gala to benefit the Girl Scouts of Southern Nevada. The event, held Saturday night at Caesars Palace, opened with a pre-dinner dessert tasting of eight dishes inspired by Girl Scout S'Mores cookies, each by a different female chef. Shimizu garnered the most votes with her S'Mores ice cream bars. Second place went to Michelle Flores of Caesars Palace, with Kristen Hutton of Wolfgang Puck Bar and Grill coming in third.
Second location for Cocina
Popular north valley Mexican spot Leticia's Mexican Cocina plans to open a second location at Tivoli Village. The new spot, in the former Cantina Laredo, is expected to soft-open around in mid-October, with a major Dia de los Muertos celebration at the end of the month. Chef Leticia Mitchell promises all items will continue to be made from scratch, including a new signature pork shank called Chamorro Adobado.
And a new spot for dessert
Local Mexican ice cream and dessert chain La Flor de Michoacán has opened a fifth valley branch at Texas Station. It offers more than 20 flavors of ice cream, 30 flavors of ice cream bars, eight aguas frescas (flavored waters) plus frozen pops, smoothies, milkshakes, fresh-squeezed fruit juices, ice cream cakes and more.
More changes at Palms
The Palms surprised many last week with the simultaneous closing of five venues. N9NE Steakhouse, Ghostbar, China House, The Lounge and the casino center bar Social all shuttered without advance notice, to allow for new construction — part of $140 million in renovations and upgrades new owner Station Casinos is putting into the property. Chef Barry Dakake, who had been with N9NE since day one, remains part of the Palms team, working on menu development for future concepts. You also may see him during the transition at the resort's Nove Italiano, where he'll introduce a selection of steakhouse favorites to complement a new Italian menu that will roll out by the end of the month.
Lotus of Siam on hiatus
The nationally acclaimed Thai restaurant Lotus of Siam is closed indefinitely after the roof caved in Friday night following rainstorms. The owners say they have been asking their landlord at the Commercial Center on East Sahara Avenue to repair the roof for more than a year. Now, they say they're not certain whether those repairs will be complete in time to celebrate their 19th anniversary in November.
Have an item for Kitchen Confidante? Email hrinella @reviewjournal.com or amancini@reviewjournal.com.