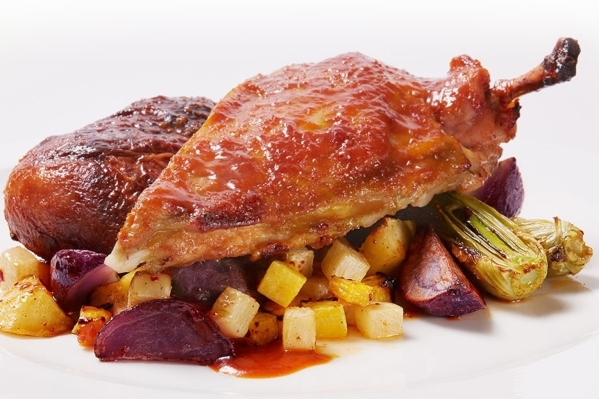 Solo trip
If you're interested in food and want to meet others who are, try the seasonal cooking class and luncheon at 11:30 a.m. Saturday at Roy's Restaurant, 620 E. Flamingo Road. On the menu: mandarin orange and roasted baby beet salad, Red Dragon Roasted Chicken with citrus-glazed roasted root vegetables and salsify puree and white chocolate and macadamia nut bread pudding. The class is $45, and those attending get a $20 dining card for use on a future visit. Call 702-691-2053
Something new
Cakelava has opened at 4555 S. Fort Apache Road, specializing in custom-designed wedding cakes, 3-D sculpted cakes, corporate cakes, birthday cakes and other celebration cakes designed by Rick Reichart, who has a background in fine art and pastry. The shop is closed on Sundays and Mondays and customers can be seen by appointment. For a gallery and other details, visit www.cakelava.com (or call 702-979-8010).
Family fun
Aliante Casino is offering restaurant deals fit for a family budget. The resort's Bistro 57 has half-off pastas and pizzas from 4 to 6 p.m. Mondays through Thursdays and its Salted Lime has albondigas soup with cilantro rice and tortillas for $8 daily, plus a la carte ground-beef tacos for $1.50 each on Tuesdays and 50-cent wings on Wednesdays. And Farm 24-7 is serving beef Stroganoff with noodles for $10 at lunch or dinner.
Date night
What's more romantic than an authentic risotto? Take your date to Brio Tuscan Grille in Town Square or Tivoli Village for lobster and shrimp risotto or sea scallops with risotto. They're $19.95 each at lunch or dinner, through March 27.
For friends
Friends don't let friends drink bad wine, so get together with yours for the Chappellet Winery dinner at 6:30 p.m. Jan. 28 at Marche Bacchus, 2620 Regatta Drive.The menu starts with foie gras terrine and moves on to butter-poached Maine lobster, a 28-day dry-aged rib-eye and a trio of cheeses. It's $109; call 702-804-8008. Marche Bacchus also has introduced happy hour from 4 to 6 p.m. weekdays, with half-priced wines by the glass and $9 food specials, including a selection of artisan cheeses, escargot persillade, braised beef ravioli, a truffled goat cheese Napoleon and a crab and ricotta beignet.