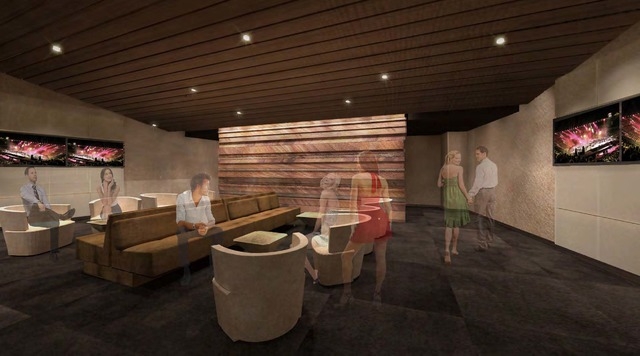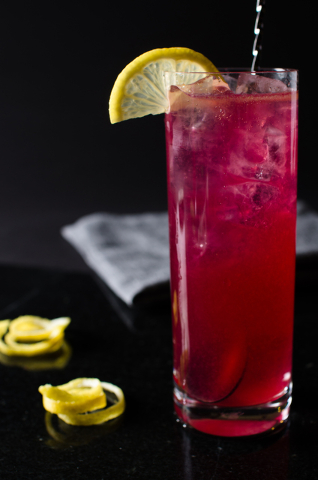 If you attend an event at the T-Mobile Arena — we'll say, just for the heck of it, maybe a hockey game — you'll be able to get a hot dog and a beer, just as at any other arena or stadium in the country. But Las Vegas' new sports and entertainment showplace, which is scheduled to open next month, will offer many, many more options.
Gilbert Verdugo, regional chef for Levy Restaurants, the exclusive food-and-beverage provider for the arena, said it will have plenty of standard concession stands with the usual hamburgers, hot dogs, tacos and pretzels. But there also will be outlets ranging from brick-and-mortar to portables, and he seems most excited about the latter.
"We have some really cool portables," Verdugo said. "We have a poke bar, and a really cool and fun build-your-own soft-serve bar."
The poke bar, he said, will be stocked with tuna and salmon, plus a variety of toppings including cucumber, Asian pear, mango, papaya and sauces.
"You can make it sweet or spicy," he said. "It's healthy Hawaiian food. No other venue's going to be offering that."
While many of the arena's food-and-beverage menus will continue to be works in progress — much of the food to be served will be tailored to the event — Verdugo said the poke bar will be a constant.
"In a concession world, people look at spicy, crunchy, sweet, salty and texture, and this is going to be a different form of that," he said.
Many of the other venues will be variable. For a Britney Spears-level pop concert, which tends to attract young adults, he said much of the offerings would be health-oriented, and more portables will be used because of the popularity of the food truck in that demographic. For a country concert, the specialty no doubt would be barbecue.
"What's going to be really cool about this is we'll have the ability to smoke our own meats," he said. "We'll have our own signature flavor profile, our own sauces and rubs."
Sustainability and seasonality will be themes, he said, as will a dedication to the unexpected.
"The building's huge," Verdugo said of the venue that's expected to draw an average of 18,000 people per event. "One thing that's really great is we have a lot of fire power, so we can really cook up some great items. We have concession stands that will be like mini-restaurants."
There also will be some familiar names. The national chain Shake Shack and the local Pizza Forte both will have outlets at the arena.
Some of the preparation, Verdugo said, will be visible to guests. That includes both cooking and slicing; event-level suites will offer chef-carved sandwiches and charcuterie sliced to order for shared platters.
"We have the flexibility for customization of the menus," he said. "As big as we are, it's still going to be a lot of hand-crafted, signature items that will be created. That's going to be a unique point of the building that other buildings won't have.
"We have the flexibility to really have a good time to experiment and try just a bunch of really wacky food items."
And, of course, that will extend to the cocktails as well. Tony Abou-Ganim, familiar to many Las Vegans as the developer of the craft cocktails for the Bellagio's 1998 opening, who has gone on to national acclaim as the "Modern Mixologist," is heading the beverage program.
Abou-Ganim said that, yes, you'll be able to get that beer — or a highball — at concession stands, but the arena also will offer "draft cocktails" at several outlets. Those, he said, involve pressurized fresh juices, "as you'd imagine a draft beer," to be finished at the bar with, say a spritz of soda.
"And they'll be consistent throughout the arena," he said. As an example, "We'll have a fresh margarita propertywide, with premium spirits and fresh juices. And in a unique environment that's not open every day."
Not to mention that they'll be serving up to 18,000 thirsty people.
There will be six lounges, he said, each with a different concept and menu. Two of those — including the Patron Event Lounge — will be on the exclusive event level, but the other four will be accessible to anyone attending an event at the arena. One of the most exciting locations, he said, will be the Goose Island Bar, where "ice chefs" will carve ice for drinks, including 2-by-2-inch crystal-clear cubes, while the public watches. Ice, Abou-Ganim said, will get a lot of attention at the arena.
"Ice is the foundation to virtually every drink," he said. "Unfortunately, in the profession we've really overlooked the importance of ice."
The problem, he said, is the widespread use of machines that are built to make ice very quickly, at the expense of quality. That ice is, believe it or not, often not cold enough, or too wet. They're installing a reverse-osmosis water-filtration system and Kold-Draft ice machines that freeze from the top down.
"They make 1 1/4-inch cubes that are very clear and very cold," he said.
Other ice will be purchased locally in huge blocks that the ice chefs will cut.
"It's definitely something we're putting emphasis on," Abou-Ganim said.
Each of the lounges, he said, will have its own menu, and a cocktail themed to the signature color of its sponsor. For example, the Optimum Lounge, where the focus will be on whiskey, will have a "Tony original," the Luce del Sol, which will be slightly orange in color and flavor. On the concourse level will be Vegas by Day, sponsored by Jack Daniel's, and Vegas By Night, sponsored by Anheuser-Busch. Neon Alley, which he calls "a celebration of Las Vegas," will have an electric pink lemonade in a magenta hue, the color of T-Mobile.
Also magenta is the arena's signature drink, the Atomic Fizz, which Abou-Ganim said will be available at every outlet and which he hopes will become iconic.
"The goal," he said, "is to create the next mint julep with that drink."
Contact Heidi Knapp Rinella at hrinella@reviewjournal.com. Find more of her stories at www.reviewjournal.com, and follow @HKRinella on Twitter.