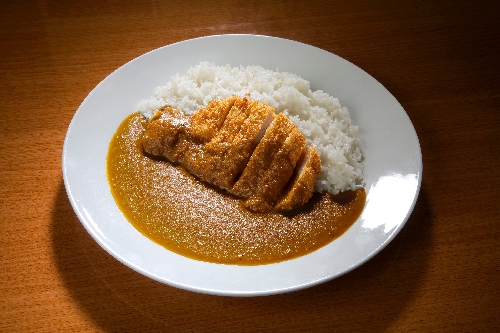 Curry was introduced to Japan in the mid-19th century. A taste for the dish quickly spread and, today, curry is a staple of the Japanese diet. But Japanese curry is different from what has become standard in the rest of the world. It is less spicy and is served as a thick stewlike dish, often with other foods on top.
Zen Japanese Curry, 5020 Spring Mountain Road, is giving Las Vegans a taste of this popular dish.
The basis of every dish at Zen is white or brown rice curry. The curry broth has a vegetable base and a homemade garam masala, a blend of more than 10 spices often used in India and South Asia. Toppings are then chosen to complete the dish.
Each of the spices, in addition to its flavor, is chosen for its holistic qualities. The back of the Zen menu describes these qualities for 15 spices. Some examples include "tumeric: pain relief, ease hangover, blood clotting, strengthen liver functions; paprika: relieving fatigue, antioxident, hardening of the arteries prevention; nutmeg: aiding (in treating) intestinal disorder, warming the body."
Specials are posted on a blackboard. These may include pork or chicken tenderloin or spinach curry.
Zen Japanese Curry opened Oct. 7 with seating for 18 people and developed a strong takeout business. The restaurant is open from 11 a.m. to 11 p.m. daily.
Curry rice: white or brown rice ($4.95 for a regular size, $3.50 for a small size)
Curry toppings: pork cutlet, deep fried shrimp ($3.50 each); kurobuta pork sausage ($2.50); chicken cutlet ($3); vegetables, vegetable croquette ($2 each); cheese or corn (50 cents); extra rice ($1)
Other dishes: salad ($1.50), curry dog ($2.50), curry pan (bread) ($2, takeout only), coffee Jell-O ($2.50), annin tofu dessert, an almond jelly popular in China and Japan ($1.50)
Information: 985-1192