November 6, 2008 - 10:00 pm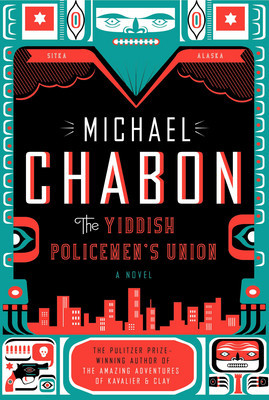 Often, an author's name on the cover of a book will offer a pretty solid indication of what lies between the covers.
A Tom Clancy book? Technothriller. A Danielle Steele? Heartbreak and romance. Any of a slew of hip writers/social critics/pundits? Serious snark.
But there are other writers who resist such facile shorthand. Take Michael Chabon.
A Chabon novel could be an academic seriocomedy along the lines of "Wonder Boys." Or a sweeping tale of mid-20th century America such as the Pulitzer Prize-winning "The Amazing Adventures of Kavalier & Klay." Or an alternate-universe, hard-boiled detective story such as "The Yiddish Policemen's Union." Or, even, an addition to the Sherlock Holmes canon such as "The Final Solution."
And none of this even takes into account his screenplays, fantasy and young adult offerings.
Chabon — who visits Las Vegas this week to speak at the Vegas Valley Book Festival along with author Neil Gaiman — doesn't find his wide-ranging, genre-breaking literary tastes all that unusual.
"I think mostly it's a function of my nature as a reader," he says. "The things I like to read have always been different. I think a lot of other readers — people who love to read — don't normally confine their reading to one category.
"To me, writing comes from reading," Chabon says. "The only reason I wanted to be a writer was because I loved reading so much, and I had a sense I wanted to write more of the kinds of things that engaged readers more directly."
Chabon doesn't consciously chart out such forays in his work. Rather, he says, it's more about what's appealing at any particular time.
"It's not like, 'Let's look at a map and see what I haven't done before' at all," he says. "It's much more following the course of ideas, and I come into possession of all kinds of ideas all the time, just mulling something over, or something catches my eye, or I think of a book I once read that I loved, something like that.
"All kinds of ideas turn around all the time, and just the ones that stick are the ones that I think about the most. Sometimes one is so great, I think, 'Oh my God, I have to do that.' Other ones, I find myself coming back to them over and over.
"It's much more an involuntary process," Chabon says, "and at some point you look back at it and say, 'Wow, it appears to be an alternative hard-core detective novel. OK, let them go.' "
It's similar to the sort of mixing and meshing that takes place elsewhere in culture, "with that sort of yin-yang, push-pull dynamic," he says.
Most of all, Chabon says, playing with such diversity is fun.
"No doubt. I love it," he says. "I love writing. I love playing with language. It's a pastime as well as a profession.
"I just think that even if I weren't a writer, I would still spend a lot of my time and intellectual energy in the world of language."
Contact reporter John Przybys at jprzybys@reviewjournal.com or 702-383-0280.
For event schedule go to lvrj.com/blogs/ booknook.