Former Mexico president to host 'Little Boy' film screening in Vegas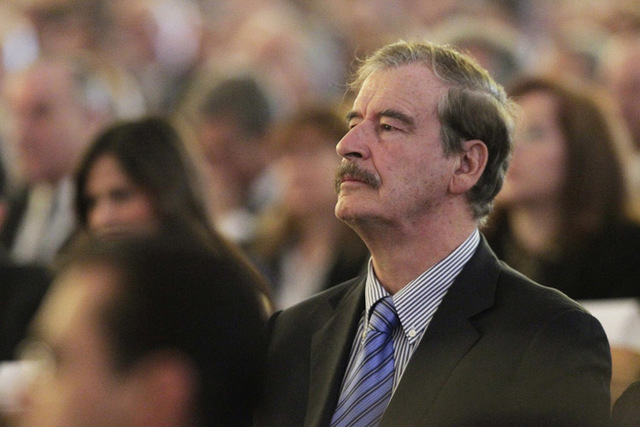 Did you know that Vicente Fox, former president of Mexico, is coming to Vegas this weekend to help screen a movie? Because I didn't until just now.
Fox and his former first lady Marta Sahagun are scheduled to co-host a private screening of the feel-good film "Little Boy" with actor Eduardo Verastegui on Saturday at AMC Town Square 18, 6587 Las Vegas Blvd. South.
The movie, co-starring Kevin James, Verestagui, Emily Watson, Tom Wilkinson and David Henrie, is an inspiration film about a little boy and his father, based on a World War II story. It's co-produced by Mark Burnett of "Survivor."
The Vegas connection: The screening was set up to promote awareness of the Marty Hennessy Inspiring Children Foundation, co-founded by Ryan Wolfington and Hennessy, with Tony Bennett as an acting supporter.
In the past five years, the Marty Hennessy Inspiring Children Foundation has placed 78 low- and middle-income kids in colleges on scholarships, including at Harvard, Vanderbilt, Stanford and Princeton, said Wolfington, who is also executive director of the United States Tennis Association-Nevada.
Wolfington's brother Sean is a co-producer. For more, check out InspiringChildren.net.
Contact Doug Elfman at delfman@reviewjournal.com. He blogs at reviewjournal.com/elfman. Find him on Twitter: @VegasAnonymous