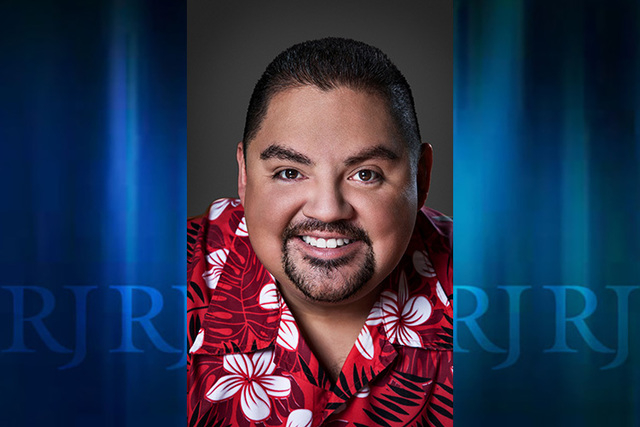 Just because a comedian performs "clean" material, that doesn't mean he avoids the naughty side of Vegas. Today's example: Gabriel Iglesias' best Vegas story involves the porn industry.
However, Iglesias protects that part of his privacy, so he won't give me any details. None. Nada. Zip. I asked him to flesh out the most popular Vegas story he tells his friends. But his whole answer was:
"All I can say is three letters: AVN."
That stands for Adult Video News, the organization from Vegas' annual AVN porn awards and Adult Entertainment Expo.
Iglesias said he doesn't think of himself as performing "clean comedy."
"I think of myself as doing relatable comedy. I try to talk about things that are personal to me, but that everyone can relate to on some level," he said.
So he'll talk about his girlfriend, his weight, his son — "and his past issues wearing deodorant" — crazy friends and travel adventures.
I asked him if any of his family-friendly comedy comes from a place of morals or religion.
"You can't hang out with people like Martin Moreno and have 'religious or moral concerns,'" he joked, referring to his friend, a dirty, party-foul comedian who has an amazing head of hair I envy.
Iglesias performs Friday and Saturday at the Mirage ($86-$98).
He's been busy, acting on the ABC-TV sitcom "Cristela," touring his stand-up show, and acting in the upcoming films "Magic Mike XXL," "Norm of the North," and "El Americano." He'll be back at Mirage May 23-24, after doing Madison Square Garden for his first time on April 17.
"I have also been spending some of my off time on a new hobby of mine — building my Volkswagen empire by collecting Volkswagen buses!"
Contact Doug Elfman at delfman@reviewjournal.com. He blogs at reviewjournal.com/elfman. Find him on Twitter: @VegasAnonymous