'Gilmore Girls' Netflix reboot title revealed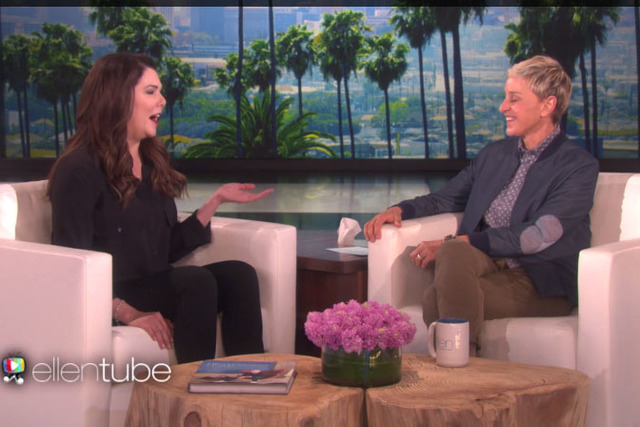 LOS ANGELES — Netflix's revival of the classic TV drama "Gilmore Girls" is getting its own title. Star Lauren Graham revealed in a segment taped Thursday for "The Ellen DeGeneres Show" that the series will be called "Gilmore Girls: A Year in the Life."
Netflix announced in January that it would bring back the series, which ran from 2000 to 2007, with the original creator Amy Sherman-Palladino on board. Most of the show's original cast — including Graham, Alexis Bledel, Scott Patterson and Kelly Bishop are set to return. Original cast member Melissa McCarthy will also make an appearance.
The new series is set to be released on Netflix as four 90-minute installments. Sherman-Palladino will executive produce, write and direct the four 90-minute chapters with Daniel Palladino. Each of the four 90-minute episodes, Graham revealed Thursday during her appearance on the daytime talk show, would take place in a different season — winter, spring, summer and fall.
Asked by DeGeneres how much shooting remains on the project, Graham replied, "We're almost done."
The project hails from Dorothy Parker Drank Here Productions in association with Warner Bros. Television.
Watch the video of Graham's "Ellen" appearance below: