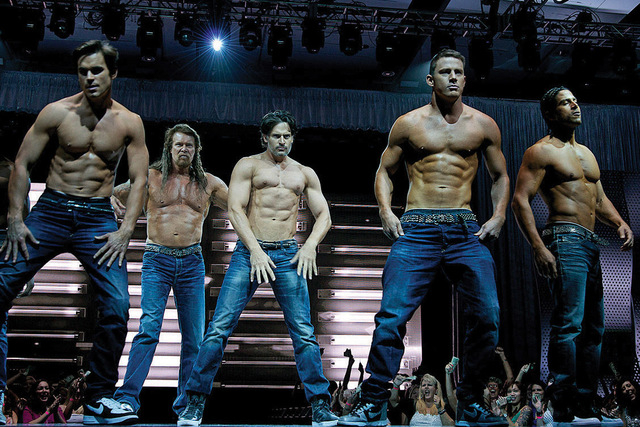 I'm still not quite sure what to make of "Magic Mike XXL."
It's a truly bizarre movie that flies in the face of so many basic Hollywood rules, it could be mistaken for an experiment in deconstruction by an avant garde Danish film collective.
It also just may be the single greatest instance in the long history of cinema of giving its fans exactly what they want. You can practically smell the baby oil and broken dreams.
Anyway, here's a look behind the craziness with Channing Tatum and the rest of the Kings of Tampa: