Great Craft Festival returns to Vegas
November 6, 2008 - 10:00 pm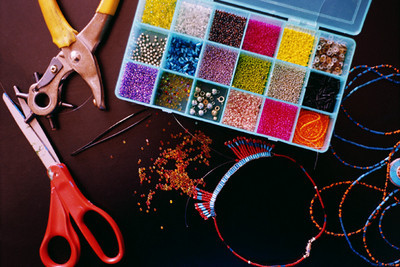 More than 200 artists from throughout the country will participate this weekend in The Great Craft Festival at Cashman Center.
The show, first presented by Steve Powers in the spring of 1983, returns to Las Vegas for its 25th year on Friday, Saturday and Sunday in the Cashman Center Exhibit Hall, 850 Las Vegas Blvd. North.
Hours are from 10 a.m. to 6 p.m. Friday and Saturday and from 10 a.m. to 5 p.m. Sunday. Admission is $8 for adults, $7 for seniors ages 55 and older, and free for children 17 and younger when accompanied by an adult. Tickets are available at the door.
Exhibitors represent a variety of independent craft workers from states such as Montana, Idaho, Colorado, New Mexico, Washington and Oregon. Mass produced, imported or commercial items are not permitted at the show.
Among crafts on display are jewelry, pottery, leather, woodwork, fiberglass, sculpture, toys and weaving, in addition to fine art.
Entertainment will include The Jackstraws Musical Revue, a 10-man troupe from San Diego, and Motel Swing featuring Sue Palmer. A wide variety of food also will be available for sale at the festival.