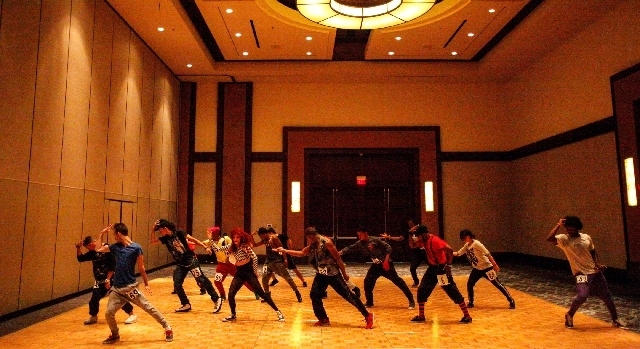 On a recent Saturday afternoon, 114 hip-hop dancers gathered in the ballroom of a local casino, hoping to land a spot in the cast of Cirque du Soleil's latest production, "Michael Jackson One."
The audition was invitation-only and included dancers from around the world, all of whom were in Las Vegas to compete in the World Hip Hop Dance Championships. Cirque representatives usually travel around the world to find the best dancers for their shows, says Silke Ortloff, "One" artistic director. The hip-hop competition presented them with a rare opportunity to see world-class dancers without leaving town.
It's unusual to find a dancer who can also break dance, says Howard Schwartz, co-founder and president of Hip Hop International. But the Cirque audition included several.
By the end of the day, Ortloff had pared the large pool of dancers to about 10 candidates. They displayed a wide range of techniques, she says, including break dancing, popping and locking, and a general mastery of dance. Most of them will dance as needed, filling in for vacationing cast members. But one lucky dancer, Ahlamalik Williams, a 19-year-old local who was born and raised in Las Vegas, will get a solo role.
"I think we found a young talent," Ortloff says. "I'm very excited about that discovery."
Sonya Padgett at spadgett@reviewjournal.com or 702-380-4564. Follow @StripSonya on Twitter.