Hoover Dam crumbles in new disaster movie 'San Andreas' — VIDEO
December 12, 2014 - 9:17 am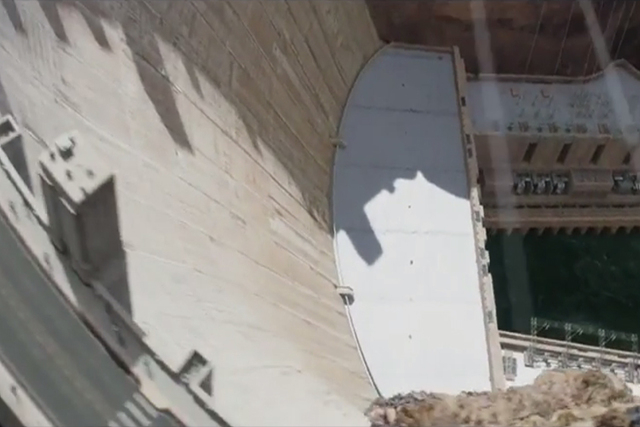 Heads up, guys. A new disaster movie is on the horizon and it has a Nevada connection.
Following a massive earthquake in California, buildings are collapsing, people are trapped and Hoover Dam cracks into devastation in "San Andreas."
The film features a star-studded cast, including: Dwayne "The Rock" Johnson, Alexandra Daddario, Carla Gugino, Ioan Gruffudd, Kylie Minogue and Paul Giamatti.
"San Andreas is the name of the tectonic fault line that runs through most of California," IMDb states. "Seimologists have been predicting for years that California is due for a massive earthquake caused by this particular fault."
Check out the teaser trailer below.
Contact Ashley Casper at acasper@reviewjournal.com. Find her on Twitter: @TheCasperA