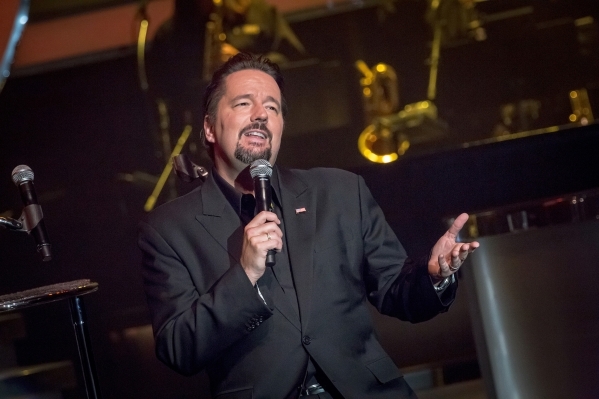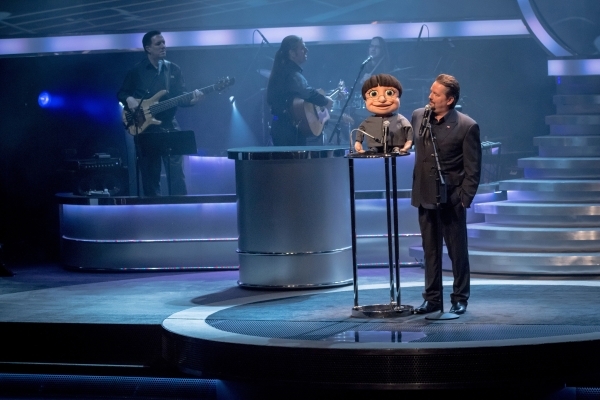 Las Vegas offers a seemingly endless array of entertainment options. With so many things to do, it can often be difficult to decide where to go. To help you out, Entertainment Diet asks prominent Las Vegans how they spend their free time. This week, we're offering an impression of what it takes to entertain Terry Fator.
TELEVISION
Terry Fator owes his headlining gig at The Mirage to his winning the second season of "America's Got Talent" back in 2007. The show remains a big part of his life.
"I watch every single episode," he says. "And if there's somebody I like, I try to contact them and encourage them."
He's about to appear on another reality series when "The Bachelor" (8 p.m. Jan. 25, ABC) comes to Las Vegas. "I kind of advised them on talent," Fator says of the contestants. "There was one girl who was a ventriloquist, so I did some work with her." But, for the most part, he reports, "It was few and far between where you'd find somebody with any real gifts or talents." So he broke with his usually positive protocol, at the behest of the show's producers, to heckle them with his Vikki the Cougar puppet.
Fator is quick to offer up his current TV obsessions: "My wife and I are big 'Downton Abbey' fans. I love 'South Park' (and) 'The Simpsons.' "
MUSIC
As a singing impressionist, music plays a vital role in Fator's show. And, while there are a few constants — including Etta James, Elvis and Michael Jackson — the rotation can be pretty fluid. He recently added a tribute to the late Natalie Cole, and he's considering throwing in some David Bowie, as well.
It's all a testament to the variety of music he enjoys.
"You know, I listen to pretty much everything," Fator says. "I listen to classical music. Lately, I've been listening to a lot of the Beach Boys, because my wife and I watched (the Brian Wilson movie) 'Love & Mercy.'
"I love classic music. I like modern music. I love Taylor Swift. I think she's an incredibly talented singer and songwriter. … It just depends. Whatever I'm in the mood for."
MOVIES
If there's a constant in Fator's entertainment diet, it's movies.
He and his new bride, Angie Fiore-Fator, are just digging out from the crush of Hallmark and Lifetime Christmas movies — "we taped, like, a hundred of them" — that he calls "brainless entertainment that's a blast."
He isn't able to get to the movies as often as he'd like. But while he has a home theater to fall back on, it keeps him from being as current as he'd prefer.
"The funny thing is, I do have hookups, and I can get the movies early as screeners. But I don't like it because I want it in 7.2 Dolby Digital with high-definition. I won't watch a version of a movie that's not the best of the best. I can't stand it. I can tell the difference if it's a DVD or a Blu-ray or, now, 4K. I'll be patient and wait. I refuse to watch a movie that's not either Blu-ray quality or 4K."
Having said that, he, like most of the free world, has made it out to see "Star Wars: The Force Awakens."
"Loved it. Saw it twice. Loved it just as much or more the second time."
The first time, he rented out a theater on opening day for his entire crew and their families. "And the only time they would allow me, because it was completely sold out, was 6:30 a.m. So we all wore our pajamas. … We'll be doing many more of those, because that's so much fun."
The theater he chose was at the Galaxy Green Valley, one of his favorites. But he isn't too picky about where he sees a movie.
"Any of the luxury ones that let you have a beer or a glass of wine. But, see, that's what I have at home. I have my own popcorn machine, and I have luxury chairs, so I want it to be at least as comfortable" in a theater.
Although, Fator notes, at a theater, "you can't pause it to go pee."