How much you should expect to spend at a Las Vegas dayclub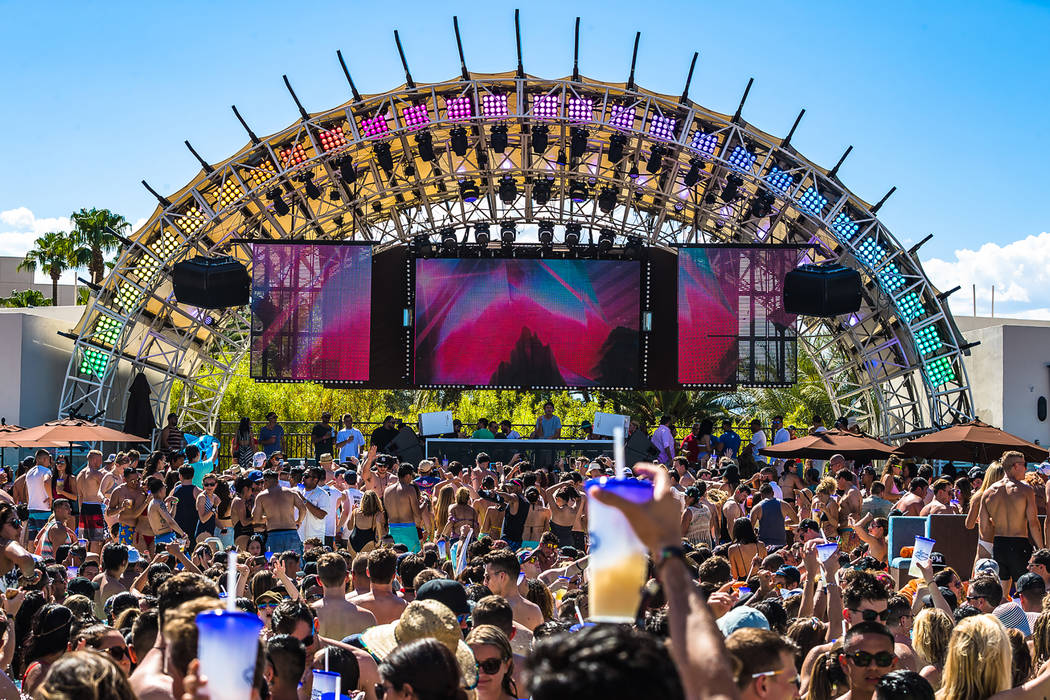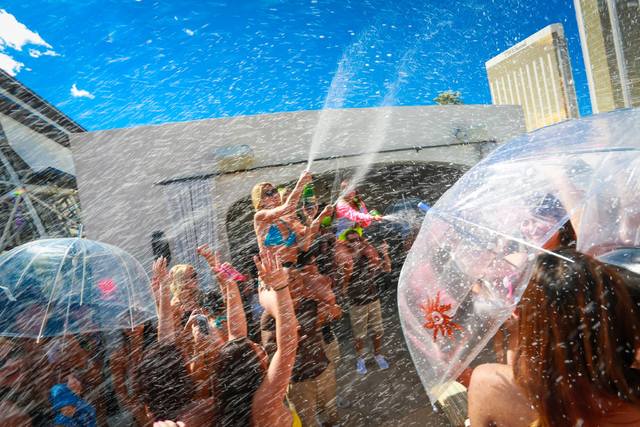 Because dayclub prices vary drastically from day to day and club to club, it can be difficult trying to figure out how much a visit will cost. We asked the experts what you should expect to spend, based on the experience you're expecting. These are just starting points (Keep in mind that the day of the week, the amount you plan to drink and the DJ all factor into the price).
General admission ($200-$250): This is actually the preferred experience for many people who come to a club solo or prefer to meet new people. The upside to G.A. is you aren't tied to a cabana and can explore the grounds. Those who want a base of operation can spring for a daybed, which is closer to the masses than a cabana.
One downside is you'll definitely have to wait in line to get in. Another is you'll probably have to wait awhile for your drinks.
"I'm not saying service is bad," Nightclub & Bar magazine editor David Klemt says. "But for general admission, it's a lot of people. And some don't know how to behave in front of a bar. They get their drink and they stand there."
Bottle service ($500-$1000 per person): Bottles don't come cheap. But at pool parties, they usually come with a cabana. And even the lesser cabanas at the major clubs have a lot of nice amenities. This is the perfect setup for a group of friends who want to make sure they have the kind of party they'll be telling stories about for years to come.
"I tell friends that are coming to Vegas, going to whatever venue, especially if they're a bunch of guys, 'You guys need to plan on spending five hundred bucks a head tonight,' " says Joe Bravo, the Hard Rock Hotel's director of nightlife and daylife. "If you get a deal and spend less than that, good, but be ready to spend more."
Klemt recommends going a little higher, offering that "if you're not coming with $1,000 (per person), you're not starting a true blowout."
Baller ($10,000-plus for your group): Five figures will put you into the highest level of partyers at any dayclub. It pretty much guarantees you as much good food and drink as you can handle, and a cabana filled with a lot of toys. More importantly, however, it will buy you a spot where those spending less money can see you, and be envious.
"You still have to be either the highest up or the most central." Klemt explains of the baller philosophy. "If you're going to spend that kind of money, there are very few people who don't want to be seen spending the money."
Be warned, however: There will almost always be someone with more money who wants to steal the glory away from you. The most expensive bottles of Champagne (some run as much as $50,000) are delivered in elaborate ceremonies that even the DJ might pause to watch. Want the attention back? Just pick up your iPad and order something better.