How on Earth is Marquee so successful?
January 25, 2016 - 11:40 am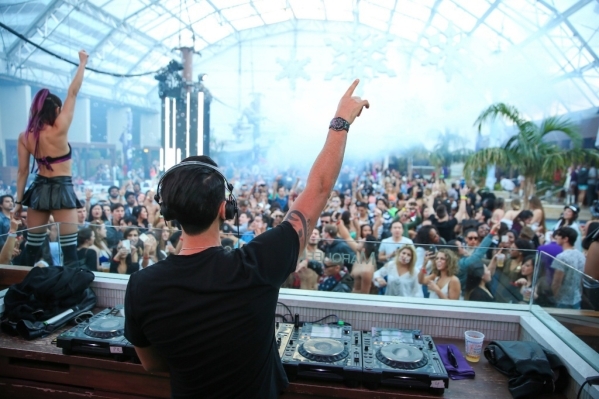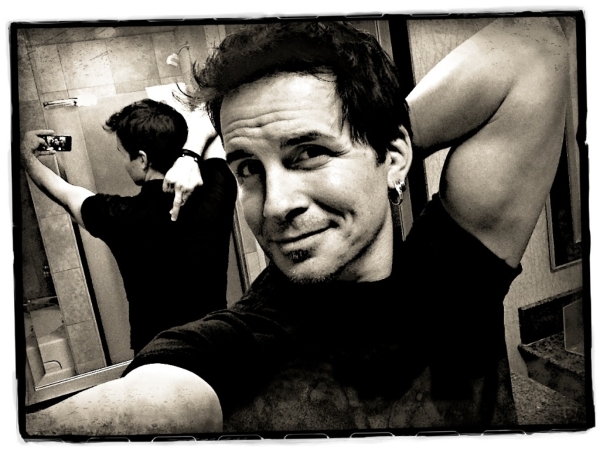 In Marquee's first full year of business, 2011, the nightclub earned more money than any nightclub in the world, an estimated $70 million to $80 million, according to Nightclub & Bar magazine.
In the intervening years, we the media (and many clubbers) have talked a lot about newer clubs (Hakkasan, Light, Drai's) and old masters (XS, Encore Beach Club).
But Marquee/Marquee Dayclub at The Cosmopolitan has been counting about $80 million-plus per year ever since opening day. You can't keep a goliath down.
How does Marquee do this?
Here are six answers that Tao Group managing parter Jason Strauss told me. (Marquee hosts a fifth-anniversary party this Monday with the return of Redfoo's wear-crazy-clothes "Party Rock" party.)
1. Long-term strategic planning among trusted parters.
"My partners and I have been doing this since we've been in high school," he said. (He went to Riverdale Country School in the Bronx, where he organized club parties as a teen. His partner Noah Tepperberg went to a rival school.)
"We've always had strategic growth — not growth just to grow."
Growth so far: Tao Group oversees seven venues in Vegas (Marquee, Tao and Lavo are the primaries), with an eighth bun in the oven (Beauty and Essex at The Cosmopolitan), more than 20 clubs and restaurants in New York, a club in Sydney, Australia, and food and management operations for two Dream hotels in New York.
2. Hiring good people and helping them learn to manage people via "a dramatic amount" of management mentoring in operations and marketing.
"We're always, constantly, mentoring the next layer of management to take over the next venue," Strauss said.
3. Tying managers' success to their ability to train underlings to succeed.
"It's picking good people, but also," he said, "creating a culture that the people inside management can't grow unless they train the person underneath them to replace them."
4. Not getting stuck in the past.
"The DJ thing and the EDM thing are here to stay, you'll just see more diversity," Strauss said.
It's becoming a norm across the Strip for singers (who used to stick to the House of Blues and other venues) to perform half-sets or full sets in clubs.
"They're concerts, but in a much more upscale setting, because there's more bottle service, there's more seating areas in clubs," he said.
"There's a new subset of people that are looking for other things. One night, they want to hear EDM. One night, they want to hear a performance by a pop star, or a hip-hop star, or an R&B star," Strauss said.
5. The consistency is in "service and experience first."
"As a company, we focus on experience, lighting, sound, service," Strauss said.
All these elements have kept Tao relevant in The Venetian for 10 years, which is like a zillion years in club ages.
"We have a 20-year lease. We intend to be there for 20 years," Strauss said. "If you have good management and you're constantly fighting to keep on the cusp of trends, programming-wise, and keep service levels at certain expectations, there's no reason why you can't last 20 years. That's our philosophy."
6. Strauss still clubs, if not as often.
Does he still enjoy going to clubs?
He laughed, like, "hahahaha." A real laugh.
"Me and my partner have been doing this since we were 18 years old. I'm 41 now. So over 20 years in the business.
"Can I tell you I go out as much as I did 10 years ago? I don't. But I still enjoy it just as much."
He said that the busiest Monday-night nightclub in New York might get 200 to 300 people, but Marquee on a Monday still averages 3,000 people through the door.
"You're still blown away by the energy and the scale of what Vegas is, and what Vegas night life is," Strauss said. "Go to a Marquee on a Monday. In any other city in the world, you would think it was New Year's Eve — on a regular Monday."
E! DOESN'T LIKE KARDASHIAN JOKES?
For years, the hosts of E!'s "Talk Soup" created a low-cost, cash-cow, funny commentary show that made fun of everyone from the Kardashians to the Hiltons.
But network executives didn't appreciate "Talk Soup," says actor/comedian and former "Talk Soup" host Hal Sparks.
"They don't like the Kardashian jokes. And it is the Kardashian network now," Sparks said.
Eventually, E! canceled the show that ridiculed stars on its shows.
"All these (networks) are vying to become the Women Behaving Badly networks, and they hate being called on it," says Sparks (who performs stand-up Saturday at Red Rock Resort).
He jokes that networks don't pit men against each other as much, because they'd come to blows and devastate the network's insurance.
"If you did it with men," he says, "somebody would pick up a bat: 'In this season's finale, we admit three to a clinic for brain rehabilitation!'"
(By the way: Sparks comes to Vegas a lot. His girlfriend, Summer Soltis, works in Marc Savard's hypnosis show, and she's a partner in Girl Boss Productions.)
Doug Elfman can be reached at delfman@reviewjournal.com. He blogs at reviewjournal.com/elfman. On Twitter: @VegasAnonymous
Like Neon Las Vegas on Facebook: