How to be the hero when buying tech gifts
December 14, 2015 - 8:37 pm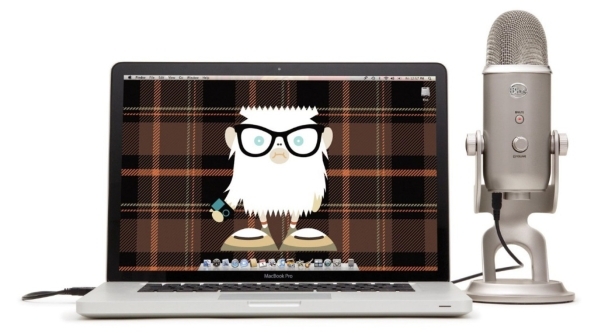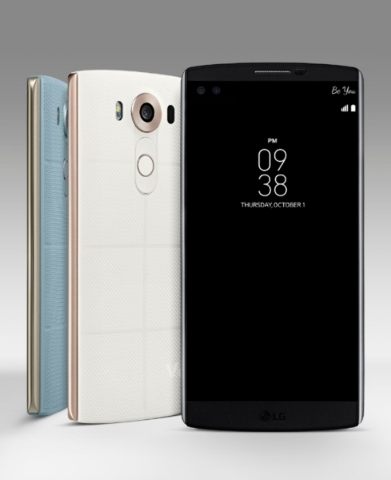 We live in an age of anxious questions: "Which new phone do I want?" "Which video game system would make the best gift?" "Which crazy person should I vote against?"
I can help you with some of these questions, since, in tandem with being the Game Dork, I have been reviewing tech this year, so here is my Holiday Gift Guide for 2015.
— Which video game system or games should you gift your loved ones? This is the easiest answer. Get them what they want. Look, I prefer killing fake people in "Call of Duty" on PS4 ($300), instead of Xbox One ($300). But who cares? Gifting games is like gifting purses. Ask the gift receiver first! Matching taste is everything. (And adhere to age ratings on the box, parents!) Be honest, you want to buy their love, so ask, listen, buy, wrap, save yourself hate vandalism and save them thousands of dollars in future therapy, the end. Put a bow on it.
— Need a new power phone? The LG V10 is the most appealing phone if you want a 5.7-inch Android phone offering the top-tier 4K video camera with unrivaled manual controls; fingerprint sensor; front-facing selfie cam that takes incredible 120-wide selfies; and the best internal sound system on the market if you use headphones (although the external speaker is just OK).
Why not Samsung? This year, Samsung stopped offering expandable SD card storage and replaceable batteries in its phones, dismissing the needs of power users like me, so LG swooped in and created the V10 for those of us who use phones like desktop studios.
The LG V10 ($600-$700) comes with a microSD card slot that holds today's 200GB cards, and a replaceable battery if you, like me, carry an extra battery for business-on-the-go.
As for you Apple bots: the iPhone 6s (little 4.7 inch) and 6s Plus (medium 5.5 inch) are magnificent and offer a cool new 3D Touch system where the screen can read your thumb pressure to pop up long-press options. More meaningfully, this will allow 3D Touch-enabled piano apps to let you sustain sounds by pressing harder on the phone screen. Super cool. Most new Android phones won't be offering similar tech until later next year. The 64GB iPhone 6s is $650, the 64GB 6s Plus is $750.
— Are you cool with a cheaper used phone? You can always go on eBay. Just make sure you buy a phone with a "clean esn," which means the previous owners aren't sticking you with a phone you can't use because they didn't fulfill their service contracts. I have had superior results buying from Glyde.com, which sells used phones through a regulated system. Apples don't fare well on Glyde. As of Monday, Glyde listed iPhone 6s Pluses with 64GB for $794 (more than a new iPhone from Apple), but Samsung Galaxy S6 handsets (usually $500-$600 new) were going for as low as $335 used.
— Need a top-notch, low-cost microphone for videos and audio shows? All year, people have been asking me how I recorded my podcasts, because the sound quality was good. The answer: I was just using my old Samsung Galaxy Note 3's pinhole microphone on the best audio app called Audio Evolution Mobile Studio (a paltry $7), and then using an audio converter to turn wav files into MP3s.
But for the past month, I've been recording an audiobook on my new, way better, incredible USB Blue Yeti microphone (plugged into my laptop), and now my audio sounds phenomenal, like a studio microphone. The Blue Yeti ($100-$150) is what many podcasters and game streamers use, although the Blue Snowball iCE ($45-$60) is nice for the price. Consider buying a pop filter ($7) or any good windscreen (around $15), download the free Audacity and Lame onto your PC or Mac, watch YouTube primers regarding Audacity, and then you, too, can be podcasting and live streaming at high quality sound, and recording audiobooks.
— Want to give the gift of listening to books? I always thought listening to audiobooks was cheating reading. I was wrong. You could mix things up by giving someone a subscription to Audible.com for three months ($45), six months ($90), or 12 months ($150). I pay $15 a month, which nets me one audiobook a month that I can keep for the rest of my life. So far, I bought "Lolita" read by Jeremy Irons, "Moby Dick" read by William Hootkins, and Bret Easton Ellis' "Lunar Park" read by James van der Beek. All fantastic.
— Which music service is best? I used to enjoy Spotify, but I hated how it killed phone battery. So I switched to Google Play Music. I pay $10 a month, which gets me access to the world of music on demand. Plus, Google Play Music comes with a free subscription to YouTube Red, which is the same thing as YouTube but without ads. Do you hear me? I never see ads on YouTube, and I can minimize YouTube or turn my screen off and still hear the audio! I'm about to bump up my account to the $15-a-month family plan, which means I can give five other people the same service, legally, for listening to music on their phones, tablets, laptops and desktops.
Happy Holidays, everybody. Have fun figuring out who to vote against.
Doug Elfman can be reached at delfman@reviewjournal.com. He blogs at reviewjournal.com/elfman. On Twitter: @VegasAnonymous