In Brief: Music, theater and dance
November 16, 2012 - 8:41 am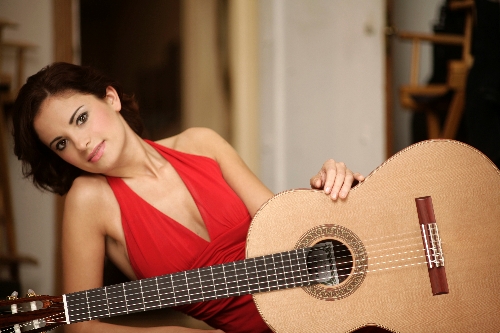 Music
PHILHARMONIC PAINTS
'AMERICAN PORTRAIT'
Aaron Copland's "Fanfare for the Common Man" inspired the glowing, multicolored sculpture by Las Vegas artist Tim Bavington that stands in Symphony Park, adjacent to The Smith Center.
And on Saturday night at The Smith Center, the Las Vegas Philharmonic performs Copland's stirring piece as part of "An American Portrait," a concert that celebrates melodies by such all-American composers as Samuel Barber, Leonard Bernstein and Charles Ives.
Copland is represented by his "Lincoln Portrait" (narrated by Zappos.com chief Tony Hsieh ), which features excerpts of some of Abraham Lincoln's best-known speeches, and "Old American Songs," to be performed by soprano Linda Lister and tenor Mark Thomsen .
Guest conductor Case Scaglione , assistant conductor with the New York Philharmonic, leads the Las Vegas Philharmonic, which also will perform Bernstein's Symphonic Dances from "West Side Story," Ives' Variations on "America" and Samuel Barber's "Adagio for Strings."
The concert begins at 8 p.m. Saturday in Reynolds Hall at The Smith Center for the Performing Arts, 361 Symphony Park Ave., with a pre-concert talk at 7:15 p.m. Tickets ($46-$94) are available by telephone at 749-2000 or online at www.lvphil.org or www.thesmithcenter.com.
Music
UNLV HOSTS FREE FESTIVAL FOR CHOIRS
The sounds of music – generated by local high school choirs – will fill a UNLV recital hall today during the university's 28th annual Invitational Madrigal/Chamber Choir Festival.
Established as a small, informal gathering in 1985, the event has grown to include more than a dozen high school choral ensembles, performing a wide variety of music and styles.
Scheduled to perform at 4 p.m. today: chamber groups from the College of Southern Nevada, the Las Vegas Academy and Basic, Centennial, Chaparral, Desert Oasis, Legacy, Sierra Vista and Silverado high schools.
Performing at 7 tonight: ensembles from Cheyenne, Coronado, Foothill, Green Valley, Las Vegas and Mojave high schools.
Both festival sessions will conclude with brief performances by the UNLV Chamber Chorale.
Festival performances, free and open to the public, will be held at the Dr. Arturo Rando-Grillot Recital Hall (more familiarly known as the Doc Rando Recital Hall) at the University of Nevada, Las Vegas, 4505 S. Maryland Parkway. For more information, contact the UNLV choral studies office (895-3008).
Theater
MUSICAL CELEBRATES
MIDDLE-AGE CRAZINESS
Getting older may not seem like anything to sing and dance about – except in the musical comedy revue "I Know I Came In Here for Something," which makes its Smith Center debut Saturday.
Songs from "Viva Tequila" to "The Change" take a light-hearted look at the experiences, and emotions, that accompany 50-somethings on the inevitable journey through middle age – and beyond.
"I Know I Came in Here for Something" will be presented at 2 and 7 p.m. Saturday in the Troesh Studio Theater at The Smith Center for the Performing Arts, 361 Symphony Park Ave. For tickets ($32), call 749-2000 or go online to www.thesmithcenter.com.
Dance
DANCE DEPARTMENT
MAKES 'DYNAMIC MOVES'
Works by UNLV dance students – and faculty member Cathy Allen – highlight "Dynamic Moves," which continues tonight and Saturday.
In addition to 13 UNLV dancers, Allen's "Wallflower" also features the Chaparral High School choir. Works by bachelor's degree candidates round out the program.
Performances are at 8 p.m. today and 2 and 8 p.m. Saturday in Dance Studio One of the Alta Ham Fine Arts building on the campus of the University of Nevada, Las Vegas, 4505 S. Maryland Parkway. Tickets are $18 ($10 for students with ID) and are available online at pac.unlv.edu or by phone at 895-2787.
Music
GUITAR SERIES FEATURES CROATIA'S ANA VIDOVIC
Award-winning classical guitarist Ana Vidovic takes center stage Saturday night for a solo recital at UNLV.
At home alone on stage or in collaboration with an orchestra, Vidovic has drawn accolades for her artistry around the world.
Hailing from a small Croatian town near Zagreb, Vidovic began playing guitar at 5, had delivered her first public performance by 7 and was performing internationally at 11. Among her many awards: first prizes in international competitions in Britain, Italy and Spain.
Vidovic will perform at 8 p.m. Saturday in the Beam Music Center's Doc Rando Recital Hall at the University of Nevada, Las Vegas, 4505 S. Maryland Parkway.
For tickets ($40 for general admission, $13 for student rush), call 895-2787 or visit www.pac.unlv.edu.
– By Carol Cling