October 24, 2008 - 9:00 pm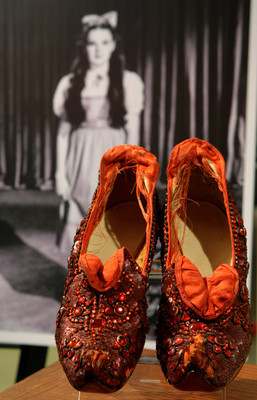 One of the greats of Las Vegas, Debbie Reynolds, has cracked a lot of jokes about the cop-slapping socialite Zsa Zsa Gabor, but Zsa Zsa's name got lost with time. Here's the good news: Zsa Zsa is Paris Hilton's great-aunt, so now Reynolds jokes about Paris.
"I say, 'Paris got where she got on her own two knees.' We're very proud of her," says Reynolds, who performs tonight through Sunday at the South Point.
Paris is no Zsa Zsa, though, she says.
"Zsa Zsa was a great beauty and a great wit, however, and she had a great voice to imitate. So (Paris) is not, to me, as international a character as her great-aunt."
I remind Reynolds that Vegas nightclubs pay Paris $100,000 just to show up.
"Well," she says with an extended laugh, "anyone who wants to pay a lot of money to see Paris — ha, ha, ha, ha — and open a bottle of champagne and stare at her: You can stare at showgirls" instead.
Reynolds, who has lived in Vegas since 1962, always has been more irreverent onstage and off than you'd think she would be if you only watched her classics, "Singin' in the Rain" and "The Tender Trap," or even later comedy parts in "In & Out," "Mother" and "Will & Grace."
Over the years, Reynolds squeezed much ribald comedy out of her storied rivalry with Elizabeth Taylor. As Reynolds' daughter Carrie Fisher put it last year: Eddie Fisher left Debbie Reynolds to comfort Elizabeth Taylor "with his penis."
Where did Carrie get that mouth?
"I used to say Eddie Fisher left me because he 'went down the Nile,' " Reynolds says.
"Elizabeth and I are good friends now because, you know, we both married the same idiot. She has no taste, and I have no taste."
Obviously, we are talking here about film stars from the golden age. Reynolds loves that time frame so much she has bought nearly 5,000 costumes at Hollywood auctions, including the ruby slippers in "The Wizard of Oz" and Marilyn Monroe's white halter dress in "Bus Stop."
Reynolds' son, Todd Fisher, is designing a museum around his mother's collection in Pigeon Forge, Tenn., near Dollywood.
Reynolds owns a few Carrie Fisher movie dresses for display, but she can't get her hands on her daughters' clothes from the "Star Wars" movies.
"We're still working with George Lucas to loan us 'Star Wars' (costumes)," Reynolds says. "I've talked to George about it, but George is very fussy about his creations. So we hope that he'll loan us that exhibit. We'll pray for that."
Reynolds wanted the museum built here in a hotel she used to own, where she planned to perform for the rest of her career. But she blames her ownership demise on an ex-husband's financial shenanigans.
"It breaks my heart, because I would love to be here and do jazz and jokes," she says. "This is my home."
"Vegas," she says, "is the Paris of the old days, when Paris was the hot place to visit. Vegas is still the university of entertainment."
Reynolds doesn't live in Vegas' past, but she misses partying and joking into the wee hours with Louis Prima, Sammy Davis Jr., Nat King Cole, Shecky Greene and Engelbert Humperdinck.
"Now (some people say) the only fun is Paris Hilton. I don't equal that to being with Jack Benny and Danny Kaye and Dean Martin and Frank Sinatra. It's not quite the same."
She's happy to still be performing 42 weeks a year, though. And she's thrilled Carrie Fisher is finally performing on the stage in her own show, "Wishful Drinking."
"She said, 'Well, Mother, I finally became you,' " Reynolds says of her daughter. "I tried to get her to do the stage a long time ago. She said, 'I don't want to be you, Mother.' I said, 'I know, but you have the talent, and the timing, and you can make people laugh and give them a good evening.' "
I would like to take credit for informing Reynolds of one thing. She didn't know that the title of her film, "The Tender Trap," went on to become a double-entendre name for strip clubs around the nation.
"Really? Ha, ha, ha," she says and laughs. "I can add a little line about that" onstage.
Contact Doug Elfman at 702-383-0391 or e-mail him at delfman@reviewjournal.com. He also blogs at reviewjournal.com/elfman.
PREVIEW who: Debbie Reynolds when: 7:30 p.m. today-Sunday where: Showroom at the South Point, 9777 Las Vegas Blvd. South tickets: $45-$55 (797-8055)