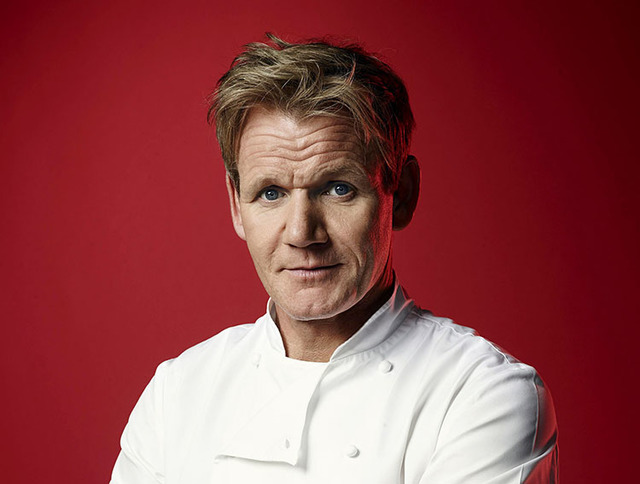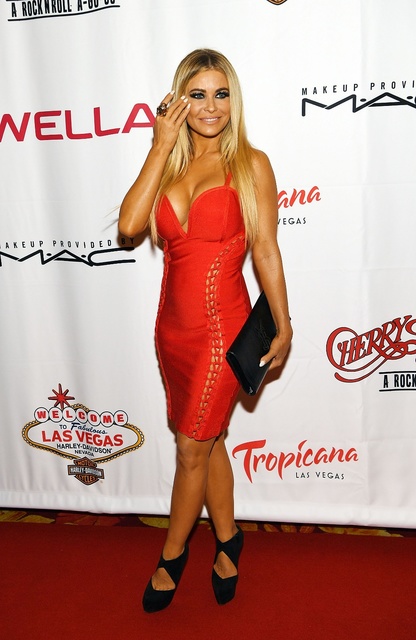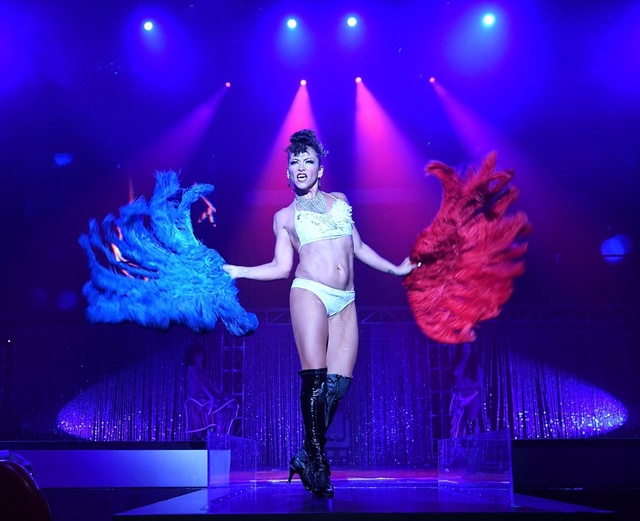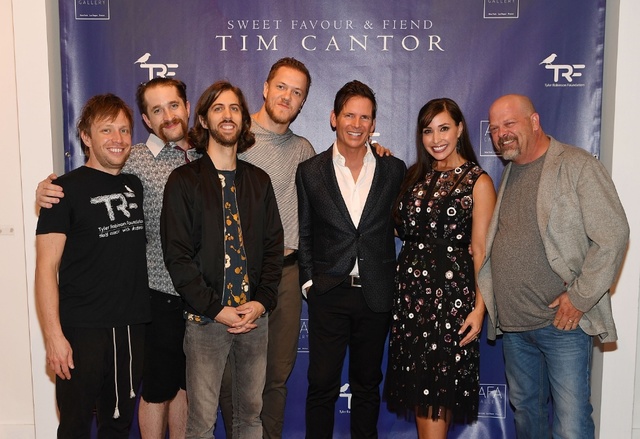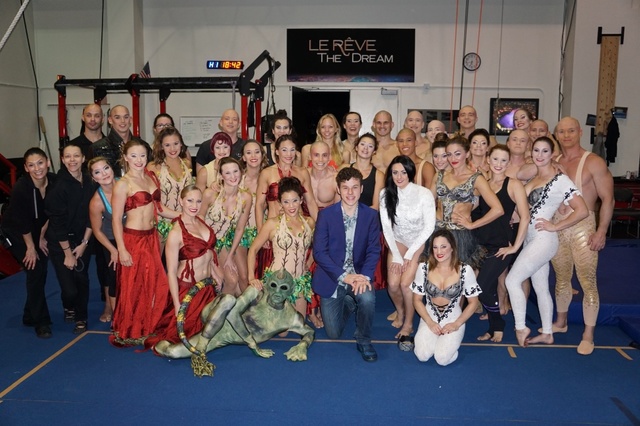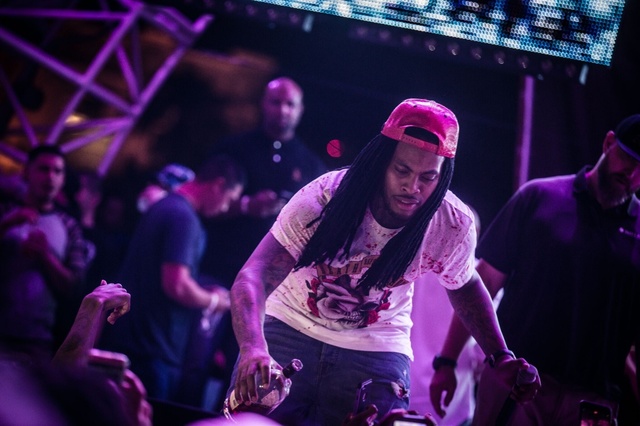 A jellyfish stung the "(expletive) hell" out of the sex organ of Vegas celebrity chef Gordon Ramsay while he was vacationing with his family in Sardinia, but he's recovered, says London's Daily Star newspaper.
Ramsay, who was recently in Vegas to oversee his several restaurants, told the Star he was scarred and couldn't urinate for some time after the incident in the Mediterranean Sea.
Undaunted upon recuperation, he returned to the surf in a wet suit, boasting on one of his social media accounts, "No jellyfish bites on my size 15s either."
Uh, OK?
MARIAH'S PERFECTIONISM
Caesars Palace headliner Mariah Carey told the British TV talk show "Alan Carr: Chatty Man" she wanted the entire set torn down and reassembled in the opposite view to show her best angles, Carr told the London Sun.
"Mariah requested she only be filmed from the left side and that the set would have to be rotated 180 degrees to accommodate this," Alan said Sunday in the Sun.
"We all laughed — I did my, 'What are you like?' face. But hers remained the same," he said.
The crew didn't rotate the set.
"I don't think we actually could," Carr said.
The London Mirror reports the Caesars star (who last month wore diamond jewelry during bathtime on Instagram) once demanded via her tour "rider" (her show contract) that kittens must await her backstage, along with vitamin water for use as dog bathwater.
Anybody want to spill the beans on her Caesars rider?
AOKI BUYS INTO VEGAS ESPORTS
Part-time Las Vegan Steve Aoki, the Hakkasan Group DJ and music producer, was performing at San Diego's livestreaming video game expo, TwitchCon, when he announced he's buying into a pro esports team.
Aoki will help manage and develop the brand of esports team Rogue, known for competing against other teams in the games "Overwatch" and "Counter-Strike," ESPN reports.
Aoki is a lifetime gamer and avid player of "Overwatch."
Rogue's organization is based in Vegas but, of course, competes internationally.
WHEN STARS GO POLITICAL
Model Chrissy Teigen and singer-husband John Legend will hang with Hillary Clinton supporters in Las Vegas Tuesday to watch the vice presidential debate. People who want to enter a contest to join them must text LEGEND to 47246.
HOME TWEET VEGAS
"Percy Jackson"/"San Andreas" actress @AADaddario: "Accidentally attended a vegas wedding today. The bride wore cowboy boots and a sundress and the boy wore jeans. This is my dream wedding"
Comic @TimFromDa70s: "Three years from now I can see Trump breaking into a hotel room in Vegas and stealing autographed pictures of himself."
SIGHTINGS
Actor Nicholas Cage got a good look from the front row at the topless women of "X Country" in Harrah's. He told someone at the show afterward it was awesome.
"Love and Hip Hop's" Tammy Rivera and rapper Waka Flocka drank Patron and poured Hennessy into the mouths of revelers at club Eclipse Thursday.
Olympic scandal swimmer Ryan Lochte dined with "Dancing with the Stars'" Cheryl Burke and eight friends Friday night at TAO in The Venetian, then partied at a VIP area in club Marquee in the Cosmopolitan, where they rehearsed their upcoming TV routine.
At Thursday's opening of "Cherry Boom Boom" in the Tropicana: Carmen Electra, original Pussycat Dolls members, football vet Gerome Sapp, BMX competitor Ricardo Laguna, and Vegas performers Lance Burton, Anthony Cools, Maren Wade, Murray Sawchuck, Thunder From Down Under, Tony Sacca, Troy Burgess, Zowie Bowie, Jarrett & Raja and Michael T. Ross.
Separate from Cage, singer Tony Keith saw "X Country" then put his arms around the women for promo photos while in town celebrating the 10-year anniversary of his bar, I Love This Bar & Grill.
Imagine Dragons and Rick Harrison of "Pawn Stars" checked out an art exhibit by Tim Cantor at AFA Gallery in Fashion Show Mall.
Puff Daddy and entourage (Lil Kim, French Montana and Jadakiss) arrived at club Hakkasan before 3 a.m. after Saturday night's "Bad Boy Reunion" concert in the MGM Grand, and Puff performed with some help from Jadakiss.
"Modern Family" star Nolan Gould saw "Le Reve" Saturday.
Friends Kim Raver (actress in "Grey's Anatomy") and DJ David Guetta ran into each other at "Absinthe" and hung afterward with the cast.
Martina McBride dined with family Saturday night at Lavo.
Rapper Nelly and friends ate and partied Thursday at Topgolf.
And Planet Hollywood illusionist Murray Sawchuck saw Jerry Lewis Saturday at South Point, went backstage afterward, getting Lewis to autograph a magic book he wrote long ago, and Lewis said he didn't even have a copy of it himself.
Doug Elfman can be reached at delfman@reviewjournal.com. He blogs at reviewjournal.com/elfman. On Twitter: @VegasAnonymous