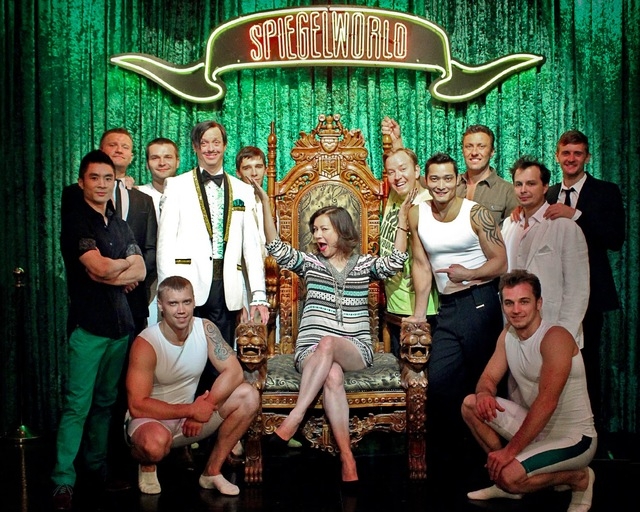 Jennifer Tilly, the great actress and card player, went to see "Absinthe" over the weekend, and she dropped some big poker chips while posing for this photo with the cast. Like really big.
Very quickly, one employee found her $1,000 chip. The next day, show usher Brandon Ho found her $5,000 chip.
I mean. Come on.
I once found three $20 bills at the Paris. I admit I kept it. At the Rolling Stones' horrible concert in the old Joint in the Hard Rock Hotel a decade ago, I found a gold cellphone that appeared to be worth a gazillion dollars, and I turned that in.
Remember that cabby who turned in $300,000 he found?
What's the biggest treasure you've ever found in Vegas? Did you turn it in?