Jimmy Limo reaches out to wide audience
December 24, 2010 - 12:00 am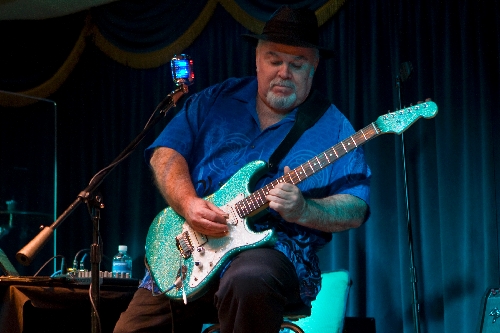 Jimmy Limo and his electric guitar can be heard every Thursday at Roxy's in Sam's Town.
Limo, a professional musician for 32 years, plays music that appeals to a wide audience, including classic oldies, rock, blues, country and even some smooth jazz.
The Temptations, Elvis Presley, Johnny Rivers, Johnny Cash, Patsy Cline, the Ventures, Jimi Hendrix and Eric Clapton are among the artists he covers.
Limo, whose real name is Jimmy Striegel, moved to Las Vegas from Oregon in 1999. Born and raised in Los Angeles, he started playing guitar when he was 11 years old and got his first electric guitar at 14. When he moved away from home, Limo sold his guitar to a friend for $35. Recently, that friend told him "I've still got your old guitar. You want it back?"
Limo bought it for $35. It hangs on his living room wall, a reminder of his earliest inspirations and aspirations. Now he plays a Fender Stratocaster.
Catch Limo's show from 3 to 6 p.m. Thursdays through the end of the month at Sam's Town. He also performs from 6 to 10 p.m. Tuesdays and Wednesdays at Skyline.