Joan Rivers' doc took selfie with star before surgery, CNN says
September 17, 2014 - 9:21 am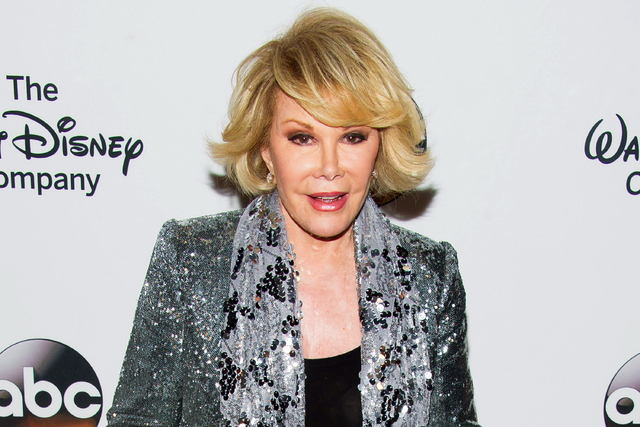 The doctor who performed an unauthorized vocal cord biopsy believed to have led to comedian Joan Rivers' cardiac arrest allegedly snapped a "selfie" with the unconscious star moments before, according to CNN.
Investigators were told by a staff member at Manhattan's Yorkville Endoscopy Clinic that the yet-to-be-identified doctor took the photo while she was under anesthesia.
Rivers was at Yorkville for an endoscopy procedure performed by Dr. Lawrence Cohen. After Cohen completed the procedure, Rivers' personal doctor, who is not certified by the hospital, performed a vocal cord biopsy, which Rivers did not consent to.
Investigators believe that the swelling of her vocal cords mid-procedure led to her cardiac arrest on Aug. 29, according to CNN's source.
Rivers was transferred to Mount Sinai Hospital where she was placed on life support and died one week later.
The clinic denied the biopsy occurred in a statement to The Hollywood Reporter on Sept. 12.
"A biopsy of the vocal cords has never been performed at Yorkville Endoscopy," according to the clinic's spokesperson. "General anesthesia has never been administered at Yorkville Endoscopy."
CNN reports that neither of the doctors are being investigated for wrongdoing at this time.
Contact Kristen DeSilva at kdesilva@reviewjournal.com or 702-477-3895. Find her on Twitter: @kristendesilva