Lance Burton leaving Las Vegas?
February 22, 2017 - 12:06 am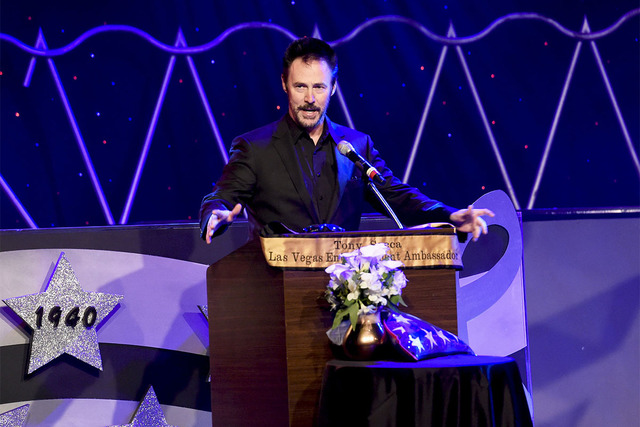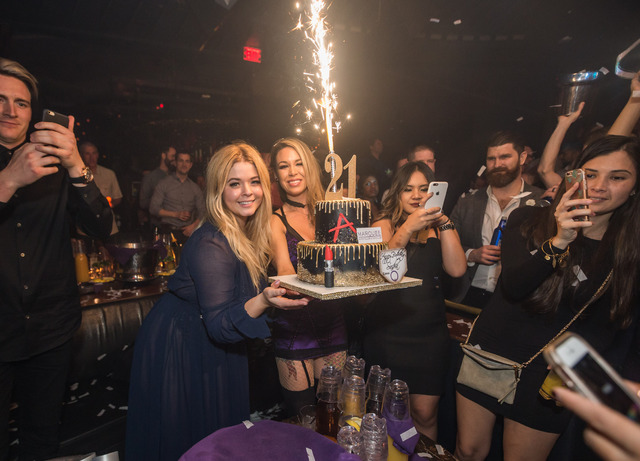 Former Monte Carlo headliner magician Lance Burton will be inducted into The UNLV Hall of Fame for entertainers March 7, and I've learned that his best friend and fellow Kentucky farm neighbor Harrah's headliner magician Mac King will MC the induction ceremony.
My interview with Lance, who looks back at his 30-year Las Vegas career, will be posted here March 5 and in Sunday Life of The RJ. In it, he reveals the extraordinary exclusive that within two years, he will retire to his Louisville farm.
Lance ended his 30-year career here with a residency at Monte Carlo in 2010 — his former theater is now Park Theater — and 15,000 performances.
UNLV HONOR
"Bar Rescue" star Jon Taffer, who is headquartered here, will be honored by UNLV hospitality students during UNLVino "Take a Sip for Scholarship" events. It's the 43rd annual fundraiser.
Bubble-Licious starts March 30 at The Venetian, is followed with Sake Fever at Red Rock Resort on March 31, and the Grand Tasting finale is April 1 at Paris Las Vegas. Here's a look at Jon in action on "Bar Rescue":
Nevada's original wine festival, which has become one of the tops in America, helps raise millions of scholarships for our William Harrah College of Hotel Administration students.
JUST ASKING
Has the plug finally been pulled on one of the "hanging on for financing" new Strip hotel projects? Did the chief executive notify key execs that "the project is not going forward — you should go find jobs."
ESCAPOLOGY OPENS
Six teams of residents will race against the clock in hopes of winning a $1,000 cash cache at tonight's opening of Escapology on South Maryland Parkway. The interactive escape game lets players match wits and cheat disaster. The shootout is set for 9 p.m. after this afternoon's ribbon cutting. The teams of two must hunt for a code to unlock the $1,000 cash cache.
Escapology also will donate to Big Brothers Big Sisters of Southern Nevada.‪ Escapology CEO Simon Davison said the popularity of escape games has exploded. Escapology's first venue, in Orlando, Florida, opened in June 2014 and has since welcomed more than 50,000 players a year. Games immerse players into storylines for a fun, interactive 60-minute challenge.‬‬
Players hunt for clues, break codes, solve puzzles and complete mental and physical challenges to engineer escapes. As players hatch exit strategies, game masters use closed-circuit television to send cryptic messages to a monitor in the room. Theme music builds tension, and a countdown clock piles on the pressure.
BBQ CHAMPION
For 10 years, Las Vegas barbecue expert Steve Overlay has been competing and winning in national-level barbecue contests, but until now very few people, other than judges, rivals and touring cooking fans, have had the opportunity to sample his winning tastes.
Now aficionados will have that opportunity because next Tuesday, Steve opens Sin City Smokers Barbecue in Henderson. His menu will include pulled pork, Angus beef brisket and of course his championship ribs. You'll find Steve, his wife, Shirley, and their three UNLV sons at 2861 N. Green Valley Parkway after next Tuesday's opening.
Steve, who has competed on "Chopped," is about to compete in the Jack Daniels World Championships in Tennessee, which meant, to be eligible, he had to win at least one Grand Championship in a year.
TACO TIME
Also on Green Valley Parkway at Sunset but today, the award-winning Carlito's Burritos launches its Taco Tuesday events where tacos and beers are 2-for-1.
HITTING THE ROAD
The UNLV Rebel Hockey Club is about to hit the road to the national championships in Columbus, Ohio. To support its pursuit, the team is hosting a cocktail reception and raffle at The Veranda Ballroom at Red Rock Resort from 6 to 9 p.m. Wednesday. I urge you to support the event and send off our championship seekers in style.
The event will be MC'd by Ron Futrell, and Vegas Golden Knights President Kerry Bubolz will attend and address guests. Raffle prizes are UNLV Hockey 2017-18 season tickets; Topgolf at MGM Grand package; Vegas Golden Knights tickets; Cirque du Soleil tickets; golf and dining experiences; and $2,500 grand prize.
Red Rock Resort, Station Casinos, Breakthru Beverage, Topgolf, Hakkasan and Vegas Golden Knights are sponsors, and The D Las Vegas owner Derek Stevens has sponsored the team's away jerseys.
STAR SURVEILLANCE
Caesars Palace headliner Sir Elton John attended Diana Ross's headliner show at The Venetian, and the two superstars posed for a photograph backstage. Diana is at The Venetian through Saturday, and Elton returns April 25.
Sasha Pieterse ("Pretty Little Liars") celebrated her 21st birthday at The Palms over the weekend. She stayed in a two-story Sky Villa with four bedrooms over two levels and a cantilevered, glass-enclosed hot tub overlooking Las Vegas with friends and her fiance, Hudson Sheaffer. Her weekend also included Marquee at The Cosmopolitan of Las Vegas. She posted on Instagram: "What a wonderful birthday weekend."
Joey McIntyre of New Kids on the Block, his wife, Barrett, and their three children attended Blue Man Group at The Luxor and took part in a VIP meet-and-greet backstage with cast.
And actor Will Arnett ("Lego Batman") was spotted in a third-floor bay at Topgolf.