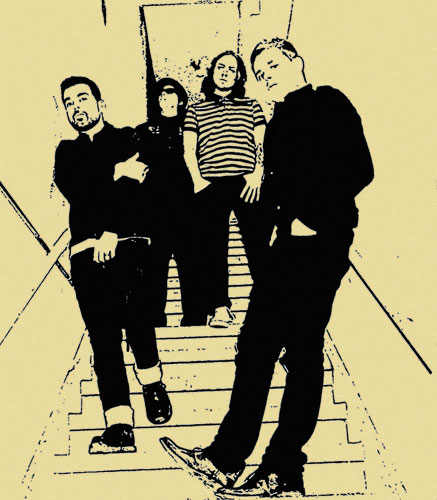 Though they just released their debut, Devilcar already is tearin' down the fast lane of the Vegas music scene with their brooding, well-heeled pop. Read on, as we thumb a ride with frontman J. Hutchings.
What does Devilcar sound like?
"Tom Petty being chased by stylish English hoodlums."
The title of your debut, "Happy Go Darkness," is an apt one, in that many of your tunes are immediate and hooky, but thematically, they're often on the moodier, bittersweet side. Was that a deliberate way of trying to encapsulate what you guys are all about?
"I couldn't have said it better myself."
You guys are a newish band, but you're veterans of the local scene. What did you want to do differently in Devilcar as opposed to past projects?
"We are a new band, period! Our mission is simple: to create timeless songs."
You take your name from a car that you owned and believed to be possessed. So, what brought you to this conclusion?
"The car made me do things against my will."
Legend has it that Robert Johnson sold his soul to the devil to become a master musician. Are you telling us that all you had to give the dude was a Cadillac?
"Even the devil is bargaining in this economy."
Hear Devilcar at myspace.com/devilcarband.
Contact reporter Jason Bracelin at jbracelin@reviewjournal.com or 702-383-0476.