Las Vegas Comic Con coming to town this weekend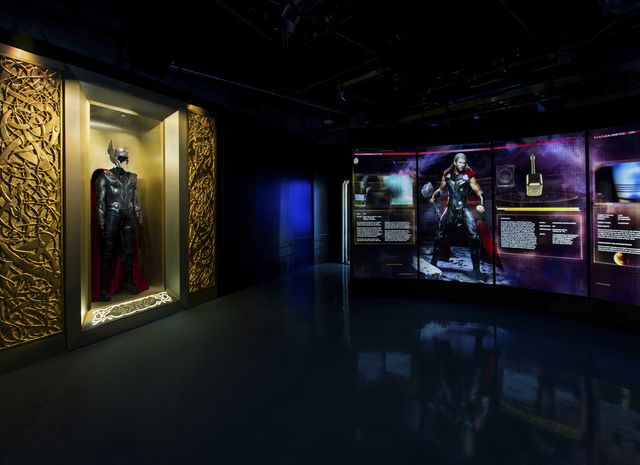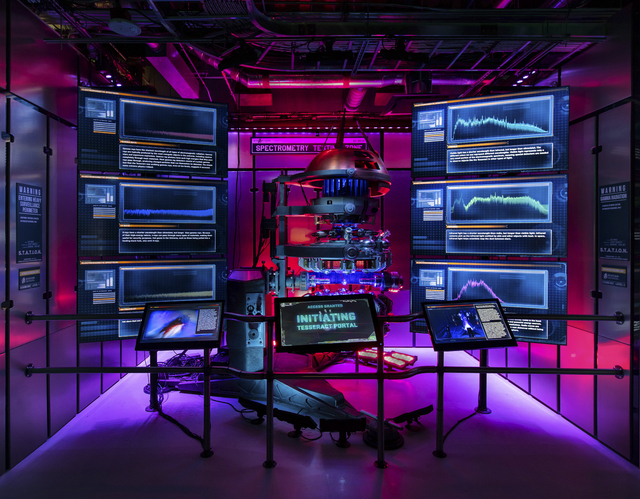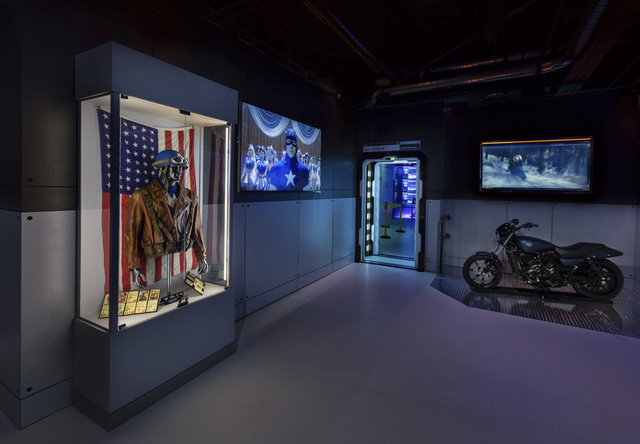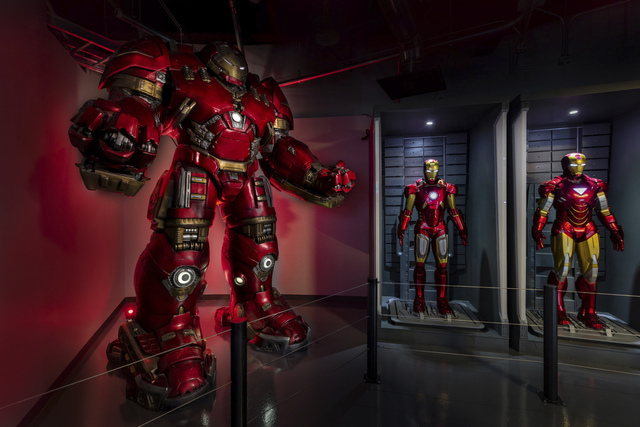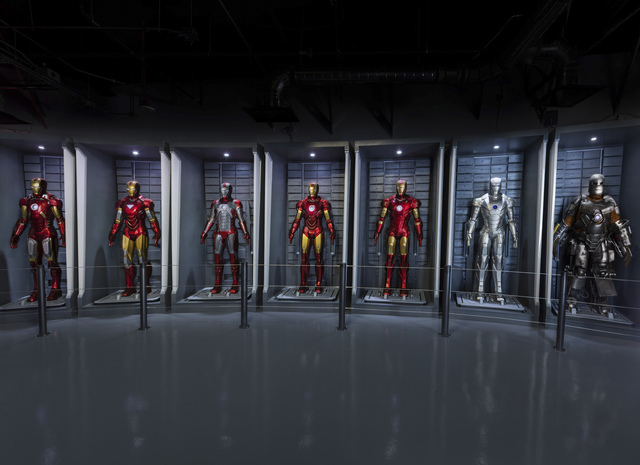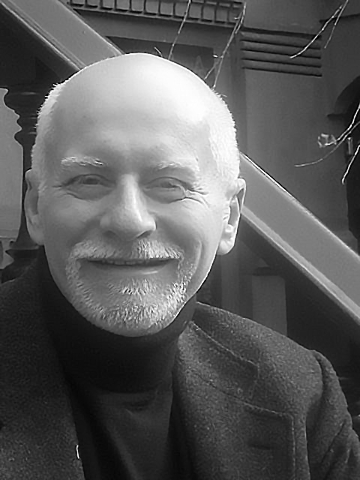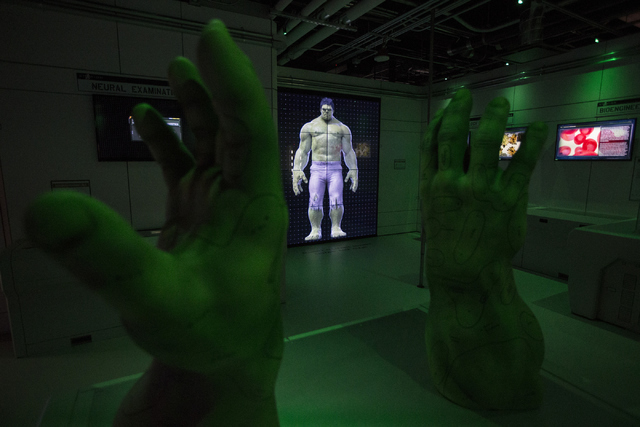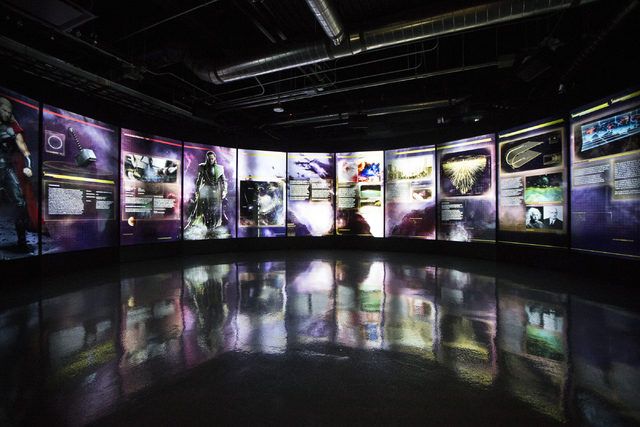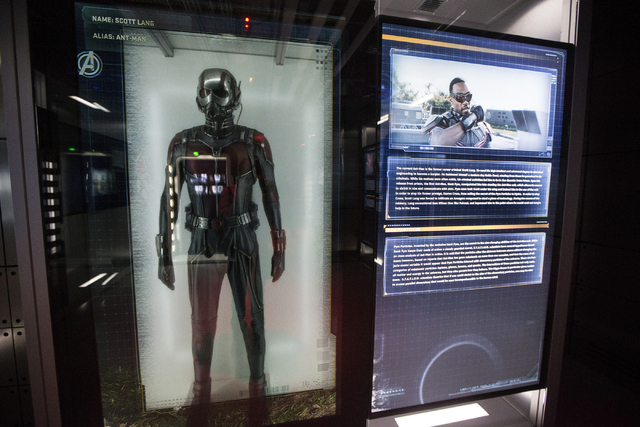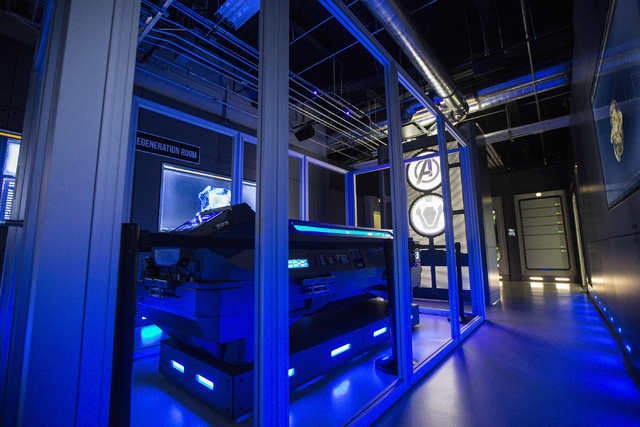 Fans of comic books and movies based on comic books can indulge in their favorite forms of visual art on two fronts this weekend.
First, the Amazing Las Vegas Comic Con returns to the valley for its fourth year, giving fans the opportunity to meet animators and comic book artists and writers, check out exhibitors' wares, play video games, dress up as their favorite comics characters and generally pay homage to their favorite superheroes and the men and women who created them.
Then, Marvel's Avengers STATION, an interactive attraction that gives fans a chance to participate in the mythology of the blockbuster Avengers and Marvel film franchises, officially opens Wednesday at Treasure Island.
The Amazing Las Vegas Comic Con runs Friday through Sunday at the Las Vegas Convention Center, 3150 Paradise Road. Hours are from 3 to 8 p.m. Friday, 10 a.m. to 7 p.m. Saturday and 10 a.m to 6 p.m. Sunday. General admission is $25 on Friday, $35 on Saturday and $25 on Sunday, with a three-day general admission available for $60. Premium packages are available and children younger than 10 will be admitted free all weekend. (For more information, visit www.amazinglasvegascomiccon.com)
This year's event moves to the convention center after a three-year run at the South Point. Jimmy Jay, the convention's organizer, says last year's show attracted about 20,000 people and that attendance has been "growing each year."
Scheduled guests this year include such creators as Kevin Eastman ("Teenage Mutant Ninja Turtles") and Mat Nastos (Disney Channel's "Phineas and Ferb"). The show also will feature a gaming area, exhibitors, a cosplay competition and children's activities.
"So we have the full spectrum," Jay says, adding that the convention will be of interest not only to hard-core fans but also to casual fans "who, maybe, like the blockbuster movies. We have the creators that are responsible for those movies.
"We call them the architects of pop culture. These are the men and women who create all of the things that we love to collect, that we love watching on TV and that we like watching in movies."
Scheduled to attend, for example, is Chris Claremont, who helmed Marvel's X-Men comics series for more than 15 years and who, during a 1975- 1991 tenure on the "Uncanny X Men," co-created many of characters fans of the X-Men film series have come to know.
The latest film in the franchise, "X-Men: Apocalypse," released in late May, is one of this summer's hits, and Claremont says he still delights at seeing the now-iconic characters that he and colleague John Byrne created brought to life by actors whom he loves tp watch.
At conventions, Claremont regularly meets fans who read his books when they came out and now have introduced their own kids to them. Such multigenerational readership is, he says, "every writer's dream."
Claremont also is noted among fans for creating strong female characters, and says that, "for me, that makes perfect sense."
"My mother was RAF during the Second (World) War and assigned to a radar station on the south coast of England, which was not exactly a quiet time," says Claremont, adding that his roster of friends includes prize-winning women journalists who have covered such events as wars and Ebola outbreaks.
This focus on strong women meshes well with the X-Men series' goal from the start "to embrace the broadest variety of possibilities in the human condition," Claremont says. "It's not all upper middle-class white people.
"But more important, it's always been defined by the benchmark line in the series description: 'Feared and hated by the world they are sworn to protect.' They're all outsiders, and all they're trying to do is find a place that they can call home and where they'll be welcomed for who and what they are, and not feared, not hated, not exploited."
That, Claremont says, "always struck a chord with groups within society that have always had, I guess, seen themselves … as outcasts."
For example, women have made up one-third of regular X-Men readers, he says, while the series always has been popular with gay readers.
Jay says the Amazing Las Vegas Comic Convention differs from many other such events in its focus on creators and in that it offers fans a more intimate vibe and "great value."
Meanwhile, Marvel's Avengers STATION Las Vegas — in the attraction's mythology, the letters stand for "Scientific Training And Tactical Intelligence Operative Network" — opens next week as a standing attraction at Treasure Island, 3300 Las Vegas Blvd. South.
Hours are from 10 a.m. to 10 p.m. (last entry at 9 p.m.) daily. Admission is $34 for adults, $24 for children ages 4 to 11, and free for children 3 and younger (www.STATIONattraction.com)
Nicholas Cooper, chief creative officer of Victory Hill Exhibitions, which developed the attraction, says Avengers STATION has an installation in Paris and another that's on tour, and that the Treasure Island attraction will be the company's "flagship."
Selecting Las Vegas for it was natural, given that this is "the entertainment capital of the United States," Cooper says. Also important is that the city's entertainment attractions attract "a broad demographic. So it just made sense."
The premise of Avengers STATION is that guests are applying to become agents of the Avengers's military team. As they "train," they'll view exhibits of costumes, weapons and other items relating to the long-running comics and film franchise, learn about Avengers and Marvel lore, test their mental skills, and view such items as Captain America's motorcycle and Bruce Banner's laboratory.
The attraction is described as "an interactive journey through the Marvel Cinematic Universe," and Cooper calls it "a little bit exhibit, a little bit theme park, a little bit stage play and a little bit film."
The experience is designed to be high-tech and "immersive," he adds, and "we wanted it to be a little educational as well. We wanted it to appeal to a wide demographic."
He expects guests will be "anywhere from 7 to 67," and says the attraction is "100 percent" family friendly.
Read more from John Przybys at reviewjournal.com. Contact him at jprzybys@reviewjournal.com and follow @JJPrzybys on Twitter.
Before you go:
What: Amazing Las Vegas Comic Con
When: 3 to 8 p.m. Friday, 10 a.m. to 7 p.m. Saturday and 10 a.m to 6 p.m. Sunday.
Where: Las Vegas Convention Center, 3150 Paradise Road
Tickets: General admission $25 Friday, $35 Saturday, $25 Sunday, three-day general admission $60. Premium packages available, children younger than 10 free.
—-
What: Avengers STATION
When: 10 a.m. to 10 p.m. (last entry at 9 p.m.) daily
Where: Treasure Island, 3300 Las Vegas Blvd. South
Tickets: $34 for adults, $24 for children 4 to 11, free for children 3 and younger (www.STATIONattraction.com)