Las Vegas concierge company provides medical services to resort guests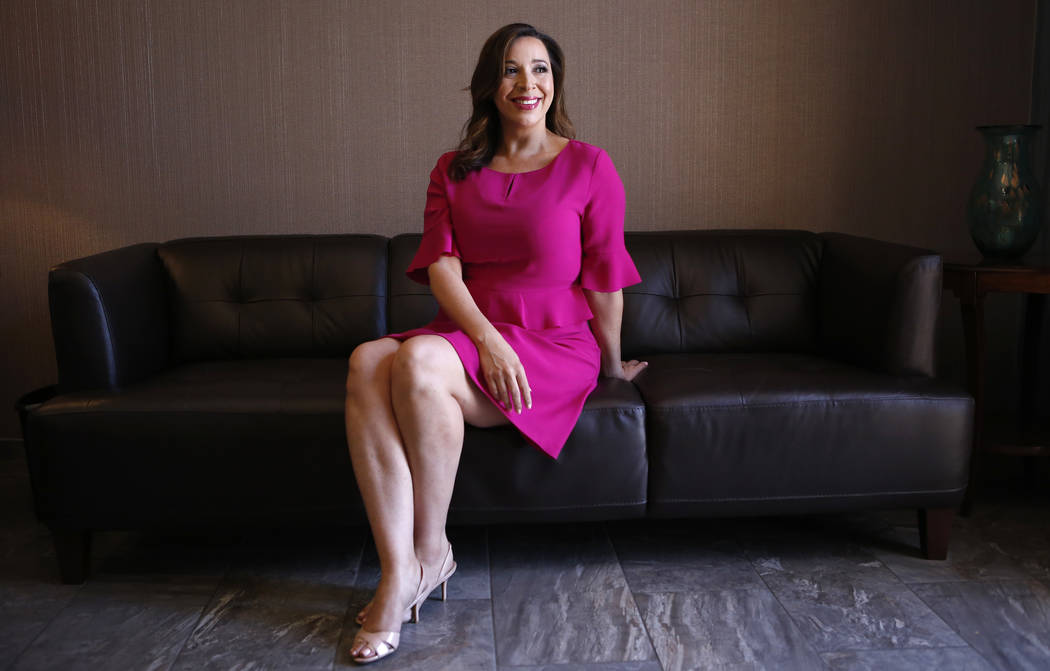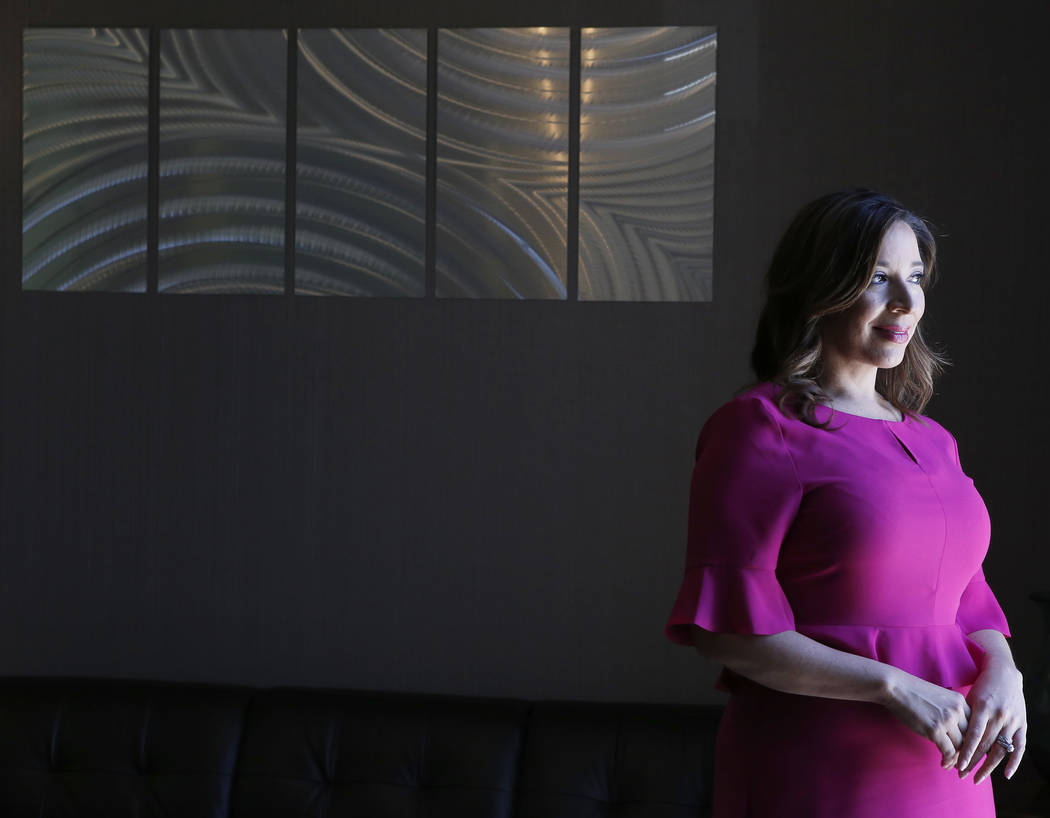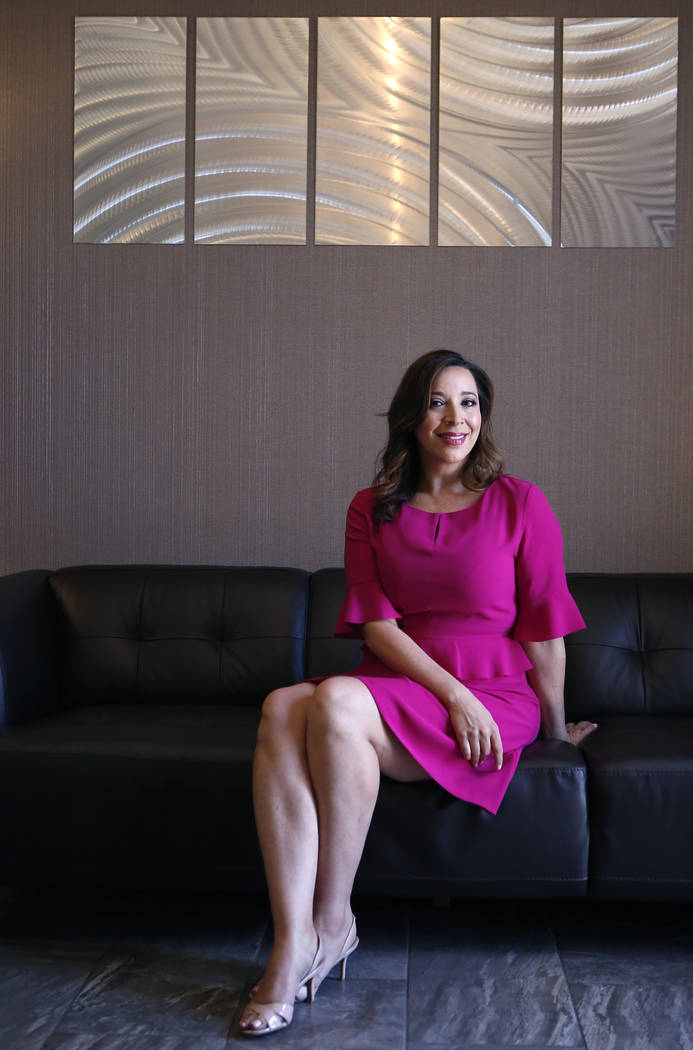 Maybe it's the Southern hospitality provided by her Austin, Texas, upbringing or more than two decades of working in the concierge business on the Las Vegas Strip, but one thing is for sure — Tyra Bell-Holland knows how to take care of people.
The 1994 UNLV graduate climbed her way to the top of the Las Vegas hospitality industry's ladder in record fashion. Bell-Holland helped open Bellagio in 1998 and later moved to The Venetian-Palazzo, where she worked from 2002-10, rising to lead what she describes as the largest concierge department in the world at the time.
Her accomplishments read like a to-do list for up and coming hospitality insiders, and yet it was one night of misfortune and a few years of observation that led her to her most recent endeavor, ResortCierge MD. Bell-Holland concierge company, which launched in January 2016, provides medical treatment from licensed professionals to Las Vegas resort guests in the comfort and privacy of their hotel rooms.
The entrepreneur recently took a few minutes to chat about her experiences.
Review-Journal: When did you realize you wanted to work in the hospitality industry?
Bell-Holland: I went to UNLV, and I switched majors to get a bachelor's of science in hotel administration because I thought I was in one of the most magnificent cities in the world, so why not take advantage of that? I met some of the most amazing professors and mentors in my life, whom I still interact with today.
What makes Las Vegas the perfect place for ResortCierge MD?
When I was a concierge for many years on the Strip, there really wasn't a formal process for how we were able to assist guests with requests, whether it be medical or nanny services. The hotels are very reluctant to offer that because they thought they were creating a liability.
But I saw it very, very differently. I thought: "Let's formalize the process, let's vet who we're using, let's make sure they're licensed and bonded and do a background check." To pretend that we're operating a little city and nobody's ever going to get sick, I thought was actually creating a liability, not reducing the liability.
Is there one experience in a hotel and where you thought we really should have this?
I was actually the one in need of it. I was traveling to Miami for a conference. At the time I was a single mother with an 8-month-old baby who got sick on the flight. So I went down to speak to the chief concierge, and I said, "I don't know what to do. I'm in a city, I don't know anyone and it's 10 o'clock at night and my baby is sick." It was so scary. And he said, "Oh my gosh Tyra, one of our guest speakers provides health-call medicine," and I had never heard of it. I thought how is this in Miami and not in Las Vegas?
It was very comforting, it was very soothing, so that's when I started kind of tracking how many guests actually needed dentists, chiropractors or doctors, and it really opened up my eyes to empathize with them because I had the exact same experience.
What sorts of partners do you have with ResortCierge MD?
It's quite small and boutique-like. We have a medical director and we also have another MD who assists us 24 hours a day with the house calls. It's important to me that I'm not just outsourcing doctors and the hotels are getting random doctors — it's a medical director whom my clients know, intimately.
How long would someone typically have to wait to see a doctor after calling ResortCierge MD?
Typically it's an hour or less, but it probably averages between 30 and 40 minutes.
Do you accept insurance or is everything out of pocket?
We do not accept the insurance directly but we provide them with the forms to submit back to insurance for reimbursement. If the guest has traveler's insurance, 100 percent of our fees are covered. We are a lot less than an ER visit.
What plans do you have for ResortCierge MD?
We've had a couple of luxury resorts from Southern California contact us and we actually just had a Strip resort that has locations in other cities contact us. I'm definitely interested in growing, but I want to focus on spending my first two years in Las Vegas, because I have such a personal relationship with the concierges I worked with for over 15 years and I want to make sure that I'm doing things right and that I'm growing at a proper pace."
What is it like to be a woman in Las Vegas starting a business?
Anyone can do this. It takes a lot of tenacity. It takes a lot of patience and courage and just to love what you do, but for me it doesn't feel like work. I just feel like I'm really helping.
What's your No. 1 lesson that you've learned working in hospitality in Vegas?
People don't want to say "I'm sorry" or they don't want to provide sympathy or empathy because they think it's an admission of guilt. And I think it's completely opposite. I think it's OK to relate with a guest and say, you know, "I'm sorry you are made to feel this way or this happened or this situation occurred." … I want to be able to go to a resort and say, "Hey this happened, can you help me?" and somebody really be able to listen and not just say something out of a manual.
Contact Anna Williams at awilliams@reviewjournal.com. Follow@AnnaWilliamsRJ on Twitter.
About being on vacation …
The beach or the mountains?
The beach.
What book would you take with you?
"The Secret."
Biggest splurge on a vacation?
An excursion — those are the best memories. In Hawaii, we rode ATVs and went deep-sea fishing.
If you could live in any TV home, which one would it be?
It sounds corny, but I'm going to say "The Brady Bunch," it's one of my favorite shows.