Las Vegas VR experience is like escape room on the moon — VIDEO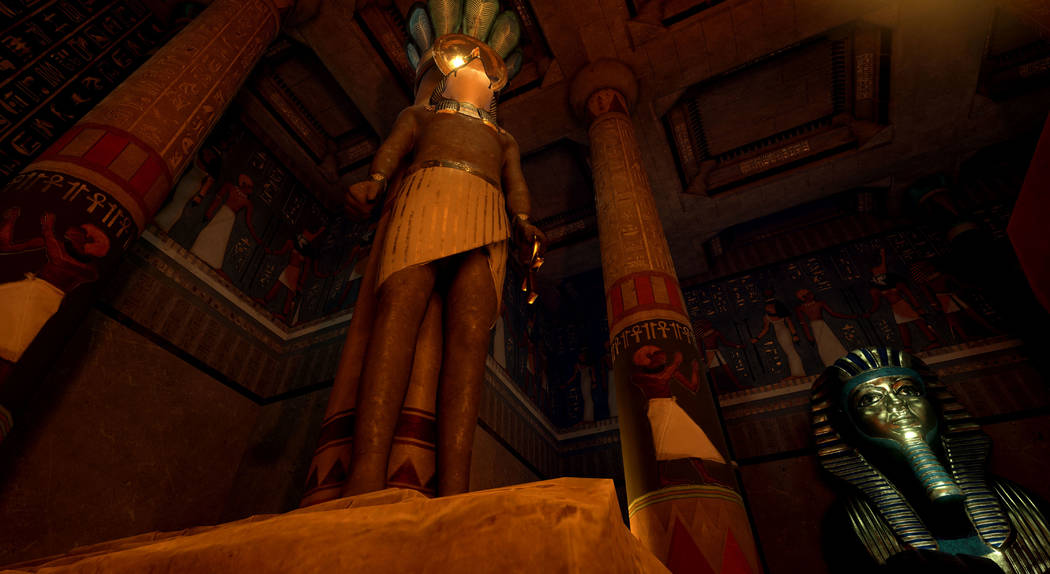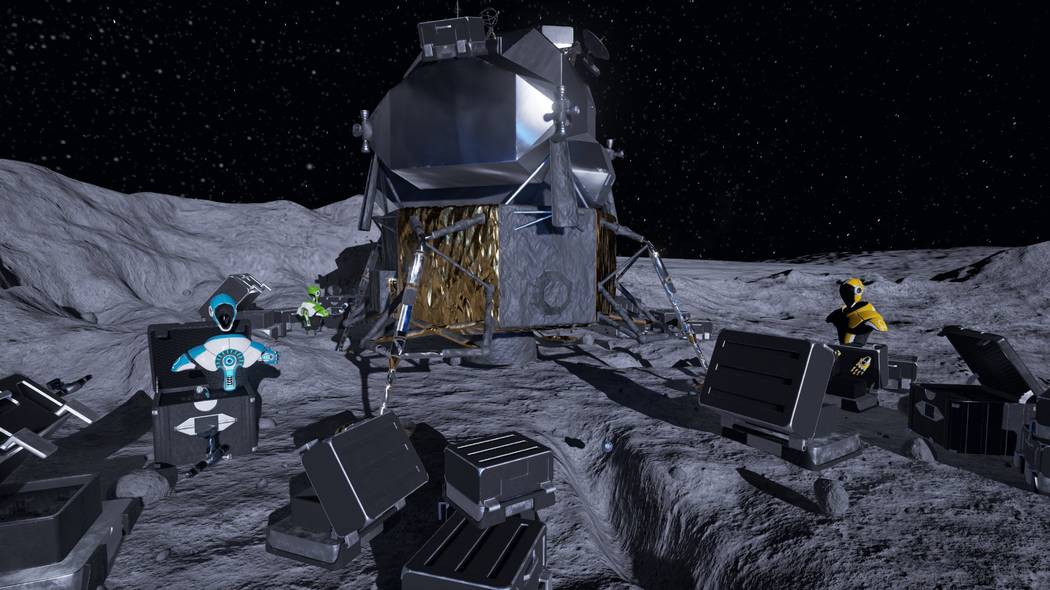 Walk onto the Las Vegas Strip and it can feel like walking into another world. You may find yourself in ancient Egypt, a medieval castle — or on the moon.
A fourth virtual reality experience has debuted on the Las Vegas Strip and it promises to transport you to new lands.
The new attraction opened on Labor Day weekend at Madame Tussauds wax attraction in the Grand Canal Shoppes at The Venetian.
The VR experience, a partnership with Virtual Rooms, lacks the celebrity figures that populate the attraction. But it does provide a similarly hands-on experience.
"The game is interactive and immersive like Madame Tussauds — but in a different way," says Ashley Robinson, marketing manager of Madame Tussauds.
Teams of two compete in any of four settings: dinosaur-ridden prehistoric times, a dark medieval castle, ancient Egypt and the moon.
Rather than taking down aliens or shooting zombies, the objective is a problem-solving game that teams can only complete by working together.
"Each world has a specific mission you need to accomplish," says Madame Tussauds operations manager Peter Dalessio. "You have no idea what the mission is until the game starts."
Like an escape room, the moon setting drops players in the foreign environment with little information as to the objective. Amid piles of crates and a rocket ship, players must work together to suss out the purpose of the contents around them and determine how to win the game.
Players are equipped with VR goggles and two controllers that act as hands. Closing the trigger in real life works to close your hand in virtual reality. Teammates are placed in separate pods but are in view of each other within the game.
"When people come to Las Vegas, they want to experience something they can't experience back home," says Robinson. "They want to play and have fun. This is another way of doing that."
The VR experience at Madame Tussauds cost $12 a game and is available with or without entry to the wax attraction.
Grand Canal Shoppes opened a different VR attraction earlier this year.
New York-New York added VR headsets to its roller coaster.
MGM Grand opened a virtual reality arena.
The Review-Journal is owned by the family of Las Vegas Sands Corp. Chairman and CEO Sheldon Adelson. Las Vegas Sands operates The Venetian.
Contact Janna Karel at jkarel@reviewjournal.com. Follow @jannainprogress on Twitter.