LGBT hero keeps doing his part for human rights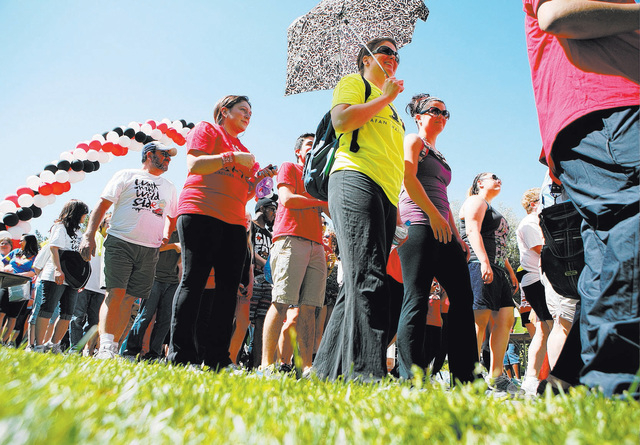 Cleve Jones is a 59-year-old gay American, so you know what that means. It means he was once considered an enemy of the state.
"When I was struggling to come out of the closet as a teenager in the late '60s and early '70s, it was a felony in almost every part of the country," to be gay, he said.
"Even in liberal San Francisco, they were arresting 2,000, 3,000 people a year. Sex between consenting adults was a felony."
That's right. In the blink of an eye ago, cities used taxpayer money (including gay people's taxes), to pay for special police units that arrested gay people.
"That was the reality when I was a kid. Fortunately, kids today are facing a very different reality," Jones said.
What seems remarkable is Jones doesn't sound bitter about the past. He sounds hopeful about the present and future.
That's because, in the time between Presidents Ronald Reagan and Barack Obama, LGBT Americans have largely gained rights to marry, adopt and serve their country as military heroes openly.
"Marines are getting married at chapels on base, and officers clubs are open to same-sex spouses, and I have not heard of one single ugly incident as a result of that change in policy," Jones said.
Jones has done his part to improve America. He was an intern in Harvey Milk's office, then rose up as an activist for human rights. He started the NAMES Project AIDS Memorial Quilt. He continues to fight for worker's rights via Unite Here labor organization.
Jones is coming to Las Vegas this week on behalf of Culinary Union Local 226, to lead a Q&A Friday after a 6:30 p.m. screening of "Milk" at Inspire Theatre, 107 Las Vegas Blvd. South.
Jones and I talked about pop culture moments that changed public opinion, from "Soap" to "Golden Girls," "Will &Grace" and beyond.
"But if you had to pick what was the single-most important thing that happened, it was millions and millions and millions of gay Americans heard what Harvey Milk said and came out to their families, and to their neighbors, and to their friends," Jones said.
"It is crystal clear, when people come to know us, they no longer fear us. They no longer hate us, and they no longer vote against us," he said.
"Most of us are very ordinary people, living ordinary lives, caring for our families, working hard, and doing our best for our communities and our neighborhoods."
Jones and I were talking about LGBT rights in Las Vegas, and he pointed out how capitalism and corporate marketing stand to benefit from equality here. Analysts estimate $200 billion a year is spent by people in the LGBT travel market, he said.
"When marriage equality comes to Nevada, you can bet that's going to be a big boost for all of the hotels and casinos who will now be able to join the burgeoning same-sex marriage industry," he said.
Las Vegas hotel promotions often seem as if they can't embrace LGBT tourists enough. But Jones said most states still offer no good legal recourse for workers fired for their sexual orientation.
And then, of course, there is HIV and AIDS. Once a stone cold killer of almost everyone who contracted HIV, people are living full lives on medical cocktails.
There's even a daily pre-exposure prophylaxis pill, Truvada, although Truvada has not become widely prescribed yet, despite its high effectiveness and low side effects. AIDS certainly isn't over, but progress is mighty.
On Sunday, Jones will take part in the annual AIDS Walk starting at UNLV. Jones said it's hard to believe how much time has passed. AFAN has been assisting people in getting life-saving help and information for 30 years. Jones puts that number in perspective.
"I'm going to turn 60 in October, and this epidemic has been the focus of half of my entire life," he said.
"I do this work because I love it. It connects me to wonderful people," he said.
"That has sustained me through some very hard times in pretty brutal circumstances. I always knew I was part of something much bigger than myself."
Doug Elfman's column appears Tuesdays, Thursdays and Saturdays. Email him at delfman@reviewjournal.com. He blogs at reviewjournal.com/elfman.