Life is Beautiful founder Rehan Choudhry wants to cool off online haters
September 30, 2016 - 12:00 am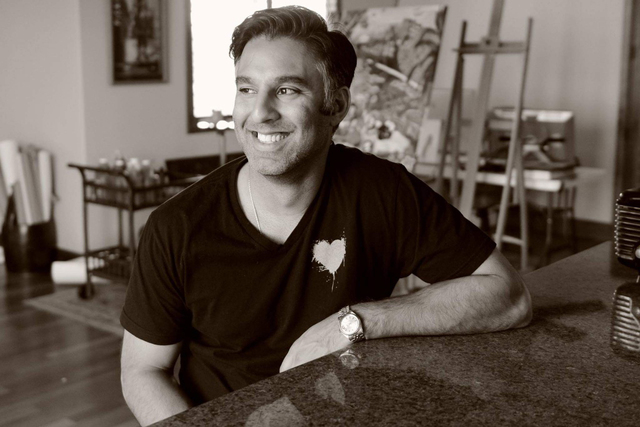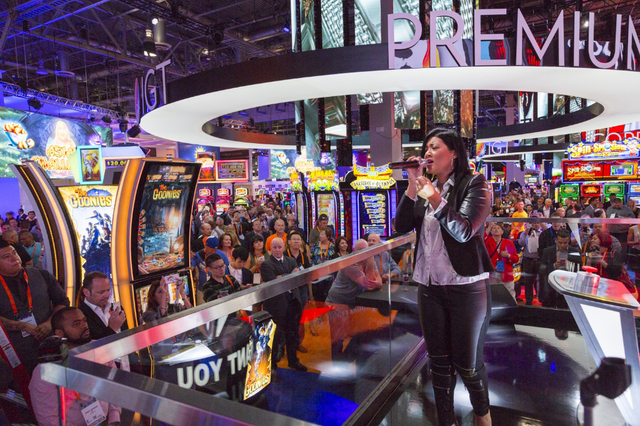 Rehan Choudhry was born in America and founded the Life Is Beautiful festival after consulting for the Department of Homeland Security, yet he received this ominous Facebook message:
"HOW DID YOU GET IN THIS COUNTRY YOU FILTHY PAKISTANI TERRORIST."
Choudhry is a Chicago native raised in Virginia, with Pakistani heritage. He is familiar with such haters. Recently he was visiting a friend in Chicago who was saying he didn't believe racism is prevalent. Then they walked up to a bar where the doorman said he wouldn't let Choudhry in because of his heritage/skin tone.
So this week, Choudhry, a public figure, posted a screenshot of the racist Facebook message on his timeline, noting: "Yeah. So this just happened. What on earth is happening … I was born here," and he asked friends to report the guy. Many did.
As it turns out, the aggressive coward (in Texas apparently) also sent hate messages to at least one other Las Vegan we know about, not out of racism but in the vein of equally vile hatemongering.
These appear to be researched attacks on notable Las Vegans.
Hate is on the rise nationally. The L.A. Times on Thursday reported a spike among hate groups and quoted white nationalists saying they're enthusiastically knocking on doors for presidential nominee Donald Trump, filling seats at Trump rallies and donating to Trump PACs.
Choudhry is not focused on Trump but rather on his next entrepreneurial project, an anti-clickbait company publishing objective information and not emotionally partisan headlines.
He believes exposing people to more facts and different kinds of people helps turn the temperature down on extremists "inciting anger."
Besides, millennials and Generation Z want more facts and less intolerance, because "90 percent of both generations believe equality is a basic right," whether it's LGBT marriage or gender equality, he says.
But there's still that "small percentage" of people who do evil things, he says, and they have to be contended with."People were telling me stories of their own situations," after they heard about the hateful Texan, "and a lot of them are a lot worse than somebody sending an email."
LIGHTS
The Venetian, Palazzo and Sands Expo will look different for a few days and for a few causes.
On Thursday and Friday, the properties were to be bathed in red lights to support the World Heart Federation's awareness campaign about cardiovascular disease, one of America's biggest killers.
On Saturday, it'll be pink for Breast Cancer Awareness Month.
Through Oct. 16, purple lights will signify Domestic Violence Awareness Month.
Las Vegas properties have used lights of various hues to good effect, not just as a means to vibrantly change the look of a building at night, as the Hard Rock Hotel and Bally's do.
After last year's terrorist attack in Paris, the High Roller went red, white and blue, while the Paris hotel's Eiffel Tower dimmed in mourning.
SIGHTINGS
"The Voice" winner Tessanne Chin performed at the Global Gaming Expo to launch a "Voice" slot machine.
Las Vegan Tommy DeVito and Joe Long (two of the original Four Seasons) saw the father-son trio Bronx Wanderers sing Four Seasons songs at Bally's Tuesday night.
Shaq, wearing a Captain America T-shirt, checked out "Pawn Stars'" Gold and Silver Pawn Shop on Wednesday.
Eugena Washington (2016 Playmate of the Year and a runner-up on "America's Next Top Model") did some exhibit modeling at a Playboy slot at the Global Gaming Expo.
Correction: A previous version of this article incorrectly identified Choudhry's role in the founding of Life Is Beautiful.
Doug Elfman can be reached at delfman@reviewjournal.com. He blogs at reviewjournal.com/elfman. On Twitter: @VegasAnonymous