Locals only: Easter Events in Las Vegas Valley
April 16, 2014 - 10:45 pm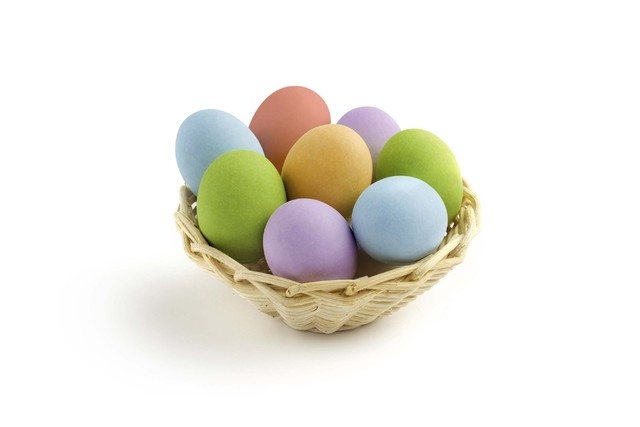 When it comes to Easter celebrations, it's best not to put all your eggs in one basket. (See what we did there?) So here's a look at some of the valley's secular events:
Free Easter egg hunts for children 9 and younger will take place every 10 minutes from 10 a.m. to 4:40 p.m. Saturday at Town Square, 6605 Las Vegas Blvd. South. Registration begins at 8 a.m. in the valet area. Other activities will include photos with the Easter Bunny, face painting, rock climbing, bounce houses and inflatable slides. For more information, visit www.mytownsquarelasvegas.com.
The St. Jude's Ranch Bunny Bash is set for 10 a.m. Saturday at Craig Ranch Regional Park, 628 W. Craig Road. For $5, children will get to meet the Easter Bunny, hunt for Easter eggs and play in a bounce house and hay maze. For more information, visit www.bunnybashnv.com.
Easter Seals Nevada's Easter carnival will run from 10 a.m. to noon Saturday at W. Wayne Bunker Family Park, at Alexander Road and Tenaya Way. For $10, kids can play unlimited carnival games, join an Easter egg hunt and have their picture taken with the Easter Bunny. Other activities include live entertainment, face painting and an Easter Bunny costume contest. For more information, visit www.eastersealsnevada.org.
A free petting zoo with bunnies, chicks and ducks is set for 10 a.m. to 2 p.m. Friday and 10 a.m. to 4 p.m. Saturday in the children's play area at Tivoli Village, 440 S. Rampart Blvd. For more information, visit tivolivillagelv.com.
He wrote the books
Las Vegas has all kinds of stars — even literary ones. Take Robert Coover, who's been a postmodern innovator since the mid-'60s, with such acclaimed works as "The Public Burning" to his credit. As the 2014 Elias Ghanem Chair in Creative Writing, Coover's working with grad students in UNLV's Creative Writing Program. But even if you're not a budding novelist, you can benefit from Coover's brilliance at a free reading, sponsored by UNLV's Black Mountain Institute, at 7 p.m. Thursday in Greenspun Hall on the UNLV campus, 4505 S. Maryland Parkway. For more details, email blackmountaininstitute@unlv.edu.
New for lunch
Cabo at Boulder Station, 4111 Boulder Highway, has introduced nine lunch items priced at $6.99 to $9.99. All of them include Cabo's salsa bar and chips, and all but the entree salads include rice and refried or black beans. The specials include chicken suiza enchiladas, $6.99; al carbon salad, $6.99; three rolled tacos, $7.99; a tamale, $7.99; and chicken fajitas, $9.99. The regular lunch menu also is available.
Soul searching
In our continuing search for unexpected places to find cool things, we haven't yet figured out how to send you to Baker, Calif. But the other Mad Greek — the one at 8565 W. Sahara Ave. — continues its occasional cabaret jazz offerings on Tuesday. Soulful singer-songwriter Chadwick Johnson fronts a trio with Kenny Davidsen on keyboards and John Plows on drums. There is no cover, but inquire about table reservations with Evan Davis at 702-630-6111.
Uplift with people
Bouncy British rockers Bombay Bicycle Club had the blues, but they shook them loose, as their first album evidenced. Get uplifted with this buoyant bunch at 9 p.m. Sunday at Vinyl at the Hard Rock, 4455 Paradise Road. Tickets are $20; call 702-693-5000.