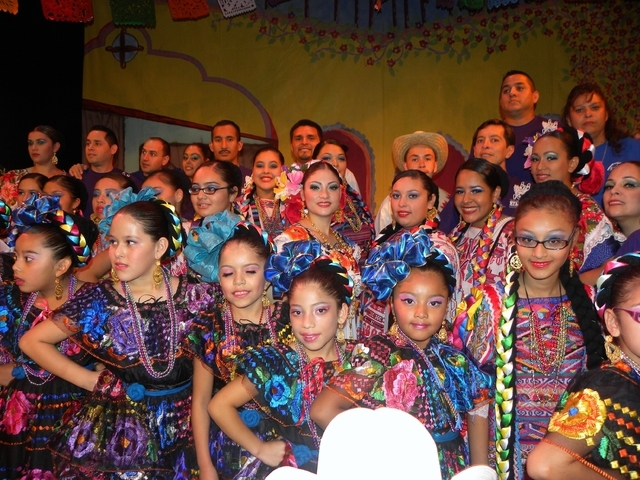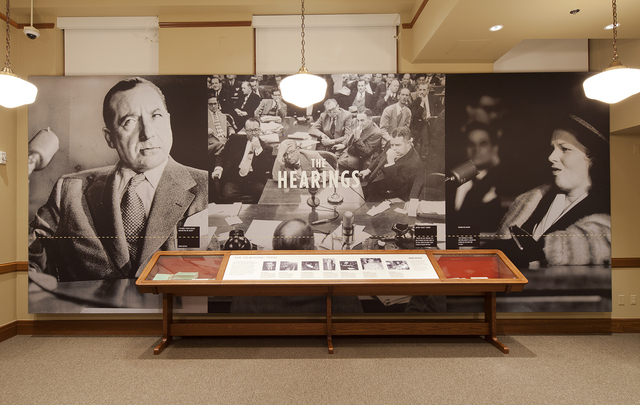 Friday is Kefauver Day, and we know what you're thinking: "How could it already be Kefauver Day? I haven't even finished my Kefauver Day shopping!"
The Mob Museum, though, thought ahead and, along with Zappos, is offering Nevada residents free admission on Friday to celebrate.
On Nov. 15, 1950, the U.S. Senate Special Committee to Investigate Organized Crime in Interstate Commerce, led by Sen. Estes Kefauver, held hearings in the federal courthouse, 300 Stewart Ave., that now houses the museum. Those hearings, as well as similar ones that took place in 13 other cities, helped crack down on illegal gambling nationwide and helped cement Las Vegas' rise as the gaming capital of America.
The museum, more formally known as The National Museum of Organized Crime and Law Enforcement, is open 10 a.m.-8 p.m. Friday.
For more information, call 702-229-2734 or see themobmuseum.org.
Ballet Folklorico
It's a party — but the folks kicking up their heels are onstage — as Xyachimal Ballet Folklorico marks its 11th anniversary with a special two-day celebration of Mexican dance, at 6:30 p.m. Friday and Saturday at Winchester Cultural Center, 3130 S. McLeod Drive; tickets are $10 in advance and $12 the day of the anniversary performance. For more information, call 702-455-7340.
Food truck fest
Sunset Park'd, a food truck festival with more than 30 local and regional food trucks participating, will roll into Sunset Park on Saturday, with food available from noon to 9 p.m. Among the food to be served will be lobster, hot dogs, sandwiches, tacos, frozen yogurt, cupcakes and pineapple whip. The day also will include children's activities, a classic car show and live entertainment. And best of all, admission is free, as a celebration of the four-year, $11.7-million renovation of the park. For details, go to www.SunsetParkd.com or call 702-455-8200.
Cool jazz spot
The Barrymore inside the Royal Resort, 99 Convention Center Drive, is already a cool oasis from the tourist hoards on the Strip. If you need extra incentive to visit, clarinetist Julian Tanaka's jazz trio plays from 7 to 10 p.m. Tuesday, and there are drink and appetizer specials. Local singers are invited to sit in.