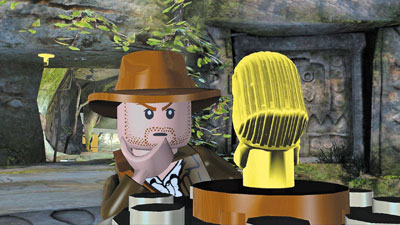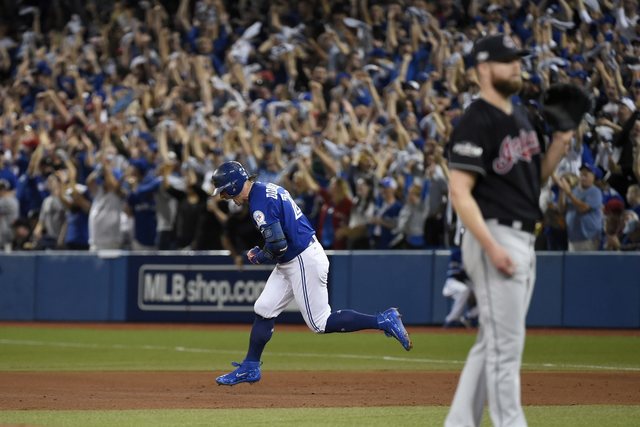 Hey look, I salute capitalism, and I can wrap myself in the flag with the best of them. But it seems like America has gone into overkill to create business tie-ins with kids' entertainment in an effort to built a nation of corporate-children-zombie lemmings.
The new movie, "Kung Fu Panda," features actor Jack Black delivering excited voice-overs for the main character, Po. And Black reprises Po in a cartoon TV ad for a computer. Plus, Black sasses up Po for the video game "Kung Fu Panda."
Meanwhile, "Indiana Jones and the Kingdom of the Crystal Skull" is being cross-branded with a soda, a Web search engine, a fast-food restaurant, a chocolate candy and lunch snacks for kids.
But wait, there's more! Another big summer game is "Indiana Jones: The Original Adventures," which plays off the latest hero blockbuster by presenting characters, locales and even alligators in the form of LEGOs. That's why it's officially called "LEGO Indiana Jones."
Let us remember "branding" was originally that which cowboys seared into cowhides. Do you prefer to think of children as sear-able livestock?
For the purposes of this column, here's the next question: Are these video games any good? Well, they're good enough. "Kung Fu Panda" and "LEGO Indiana Jones" excel and stumble for similar reasons.
If you've ever played any of the LEGO "Star Wars" games, the long adventure of "Indiana Jones" seems very parallel in game style. You play as various LEGO people from the Indiana Jones universe, and you crack a whip at LEGO bad guys and LEGO snakes, and so on.
This is actually a lot of fun for stretches of time. Even though LEGOs are blocky, the motions move fluidly, and so do journeys through villages and buildings. The story line hems closely to the movies, although Harrison Ford was not required for voice-overs, since these LEGOs don't talk.
The problem with "LEGO Indiana Jones" is, as you remember from LEGO "Star Wars" games, you constantly have to build things with LEGOs, like bridges and airplanes, and this action has become tedious unless you've never played a LEGO game before.
Now check out "Kung Fu Panda." It is a new adventure with a new hero to video games, and Black's voice-overs are superbly spirited, yet the game play is very old hat. It is essentially a deep-focus version of a two-dimensional platform game.
While portraying Po, you run left to right, and up and down, and the TV screen looks like animated maps of goals. You punch things until they disappear. You run through floating gold coins in order to pick them up. And occasionally, you turn into a ball and roll quickly over buildings and other obstacles, a la Sonic the Hedgehog.
Black, reading the writers' silly-fun dialogue, saves the game from being boring, since he issues childlike, enthusiastic exclamations, like "totally awesome" and "bodacious!"
I have played — and I have watched my nephew play — much, much worse movie games than "LEGO Indiana Jones" and "Kung Fu Panda." They are cute and enjoyable to a degree, and could even prove addictive for a lot of kids. But they also are teaching old tricks to new consumers.
("Kung Fu Panda" retails for $50 for Xbox 360, PS 3 and Wii; $40 for PS 2; $40 for DS — Plays fun despite being limited as a glorified 2-D throwback. Looks good. Moderately challenging. Rated "E 10+" for fantasy violence and mild language. Three stars out of four.)
("LEGO Indiana Jones: The Original Adventures" retails for $50 for Xbox 360, PS 3, Wii; $40 for PSP and PS 2; $30 for DS — Plays fun but a tad too familiar to LEGO "Star Wars" gamers. Looks very good. Starts easy, becomes challenging. Rated "E 10+" for cartoon violence. Three and one-half stars.)
NEW IN STORES "Battlefield: Bad Company" is the latest war title in one of the most splendid battle series of all gaming. This "Battlefield" takes place in the present day. The offline solo missions may take just more than a handful of hours to complete. But once again, the promised bulk of "Battlefield" fun is in the multiplayer, online mode. You choose which kind of soldier to be, such as assault, demolition or specialist. Then you protect or rush front lines to hold positions while killing and blowing things up in exquisitely, artistically rendered visuals of villages, rivers and fields. The game retails for $60 for Xbox 360 and PS 3. It's rated "T" for alcohol reference, strong language and violence. "Rock Band" comes out for the Wii, bringing with it the whole kit of gear: a microphone, drums and guitar, with bass via guitar. It comes with 63 songs and undoubtedly many hours of frustrating, fun and addictive game play. The game retails for $170 for the full-band special edition, but watch out, because some sellers are pricing that set-up at up to $400. It's rated "T" for lyrics. — By DOUG ELFMAN