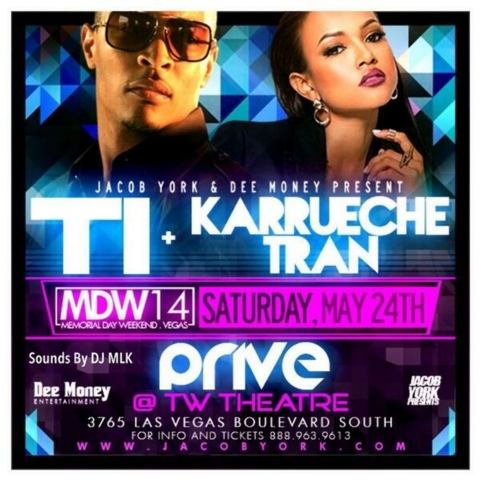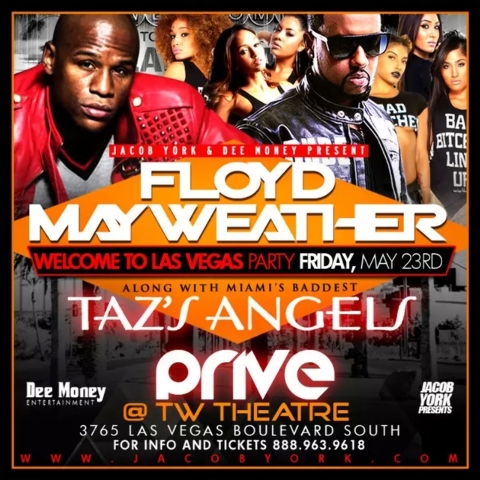 Floyd Mayweather and T.I. (the rapper, not the hotel) appear to have got in a fight Saturday that started in a hotel and ended in a Fatburger.
What everybody is reporting: Mayweather told T.I. to control his "bitch," possibly referring to T.I.'s wife, then T.I. went up to Mayweather at the burger joint and tried to hit the world's greatest boxer, leading to a chair-throwing crazy time.
That's all according to TMZ, Deadspin and everyone else who has access to YouTube/Instagram videos posted by people who were there.
Then, as you can see in the video, Mayweather drove away in the most beautiful Speed Racer/Batmobile ever. (Oh, I have car envy.)
What everyone is not reporting: Mayweather was the celebrity host Friday at a nightclub event called Prive at TW Theatre on the Strip, a spot that in the past has housed such clubs as Utopia and Krave.
T.I. was the celebrity host at TW Theatre on Saturday night, along with on/off Chris Brown girlfriend Karrueche Tran. Both events were put on by jacobyorkpresents.com.
Then both T.I. and Mayweather went to go check out some strippers, it seems, since Mayweather Instagram'd video of lady friends raining dollar bills "at the strip club," while T.I. Tweeted a Deja Vu Showgirls strip club poster.
All I'm saying is this started with two famous guys known for getting in altercations getting paid to make appearances at the same venue and ended up in a not-at-all predictable war of words and fan bases.
Stupid.
WARNING: VIDEO CONTAINS GRAPHIC LANGUAGE.