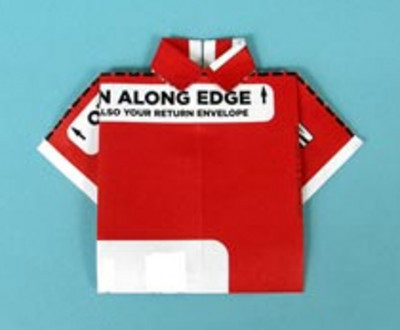 It's a happy day when you get your NetFlix DVD in the mail and you get to tear into the red and white envelope for your next night of couch-potatoing. But, does that extra flap go from package to recycling quick as a flash with no glory or joy? Well, no more, because there's netflixorigami.com. Now you can turn those flaps into swans, hearts and other artistic creations.
If you're reading this far, chances are you're fairly geeky, or at least know a geek. The problem is what to get for the geek who has everything. So, try thinking geek, or thinkgeek.com. The site sells T-shirts, gadgets, doo-hickeys, thingamabobs and other stuff. Recently the site featured cans of Jolt Cola, plushy microbes and 1.3 megapixel spy camera sunglasses.
Finally, there's dumblittleman.com. Really, it's not so dumb. Dumb Little Man is a quick blog with tips for being more productive at work and for saving money. Article topics range from "Five reasons why dreamers can be leaders" to "Easy (and sexy) ways to lose 50 pounds a year." It's quick, clever and useful when you're feeling stuck in a rut.
ON THE WEB
The Missing Link