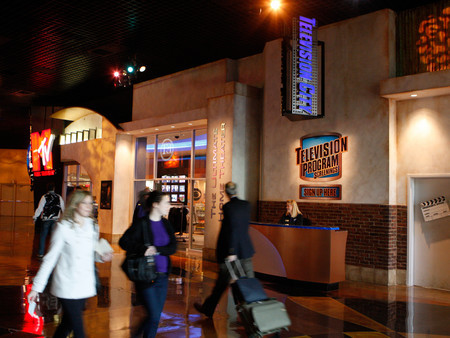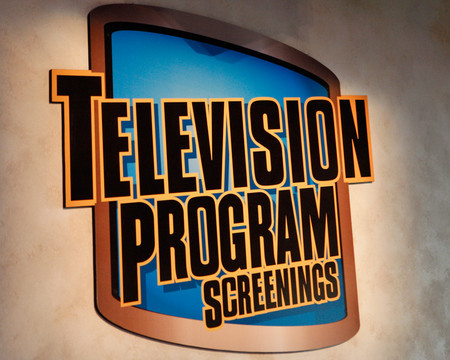 During television pilot season, April and May, thousands of tourists will go through CBS Television City at MGM Grand, watching screenings and sharing their opinions about the network's fall fare.
Since opening in April 2001, CBS Television City has established itself as a bona fide Las Vegas attraction, says David Poltrack, the executive vice president of research and planning for CBS.
People enjoy the fact that they can influence what they see on television, and readily volunteer to sit through two-hour screenings of programming for CBS and the CW network.
The biggest incentive for their participation is to tell them their opinion matters, Poltrack says. Sometimes, the free attraction offers coupons for Starbucks and the gift shop or cash incentives for focus groups.
But the media landscape is changing and with it, Television City. Though the mission is still the same — gather people's opinions — they now do it for Web sites and technology-based products, too. When Nintendo Wii debuted, Television City tested it, Poltrack says. The iPhone, Dell notebooks and DVRs are just a few other products that have been tested there.
Currently, they are gauging consumers' response to using an xBox 360 as an extender to watch television shows from the Internet. The IP television, or a TV that has wireless capability, also is being tested to see whether people would buy it and how they would use it, Poltrack says.
"With the changing media landscape, we're changing with it," Poltrack explains, noting the facility is busy all year. "When we started, it was TV shows. Now in addition to our programming, we test Internet sites, commercials, media products. More and more that's the direction we're going in, advertising and new technology testing."
Next month, CBS Television City plans to open an expansion of the testing facility, which will serve as a testament to television's shift away from traditional broadcast and onto other platforms.
The technology demonstration area will be like a mini Consumer Electronics Show for the public, Poltrack says.
The MGM facility is the ideal location because people from all over the world walk by, Poltrack says. They can recruit volunteers representing every demographic, too. An average of 14,000 people walk through the corridor every day. Those numbers reach their lowest in December, with an average of 8,000, and their highest in the summer months, at 17,000, Poltrack says.
In one year, 1.1 million different people will walk through the facility, with about 70,000 of them sitting through a two-hour testing session.
Contact reporter Sonya Padgett at spadgett@review journal.com or 702-380-4564.