52 years ago, Las Vegas was epicenter of a wild wedding rush
August 25, 2017 - 11:35 pm
Updated August 26, 2017 - 7:52 pm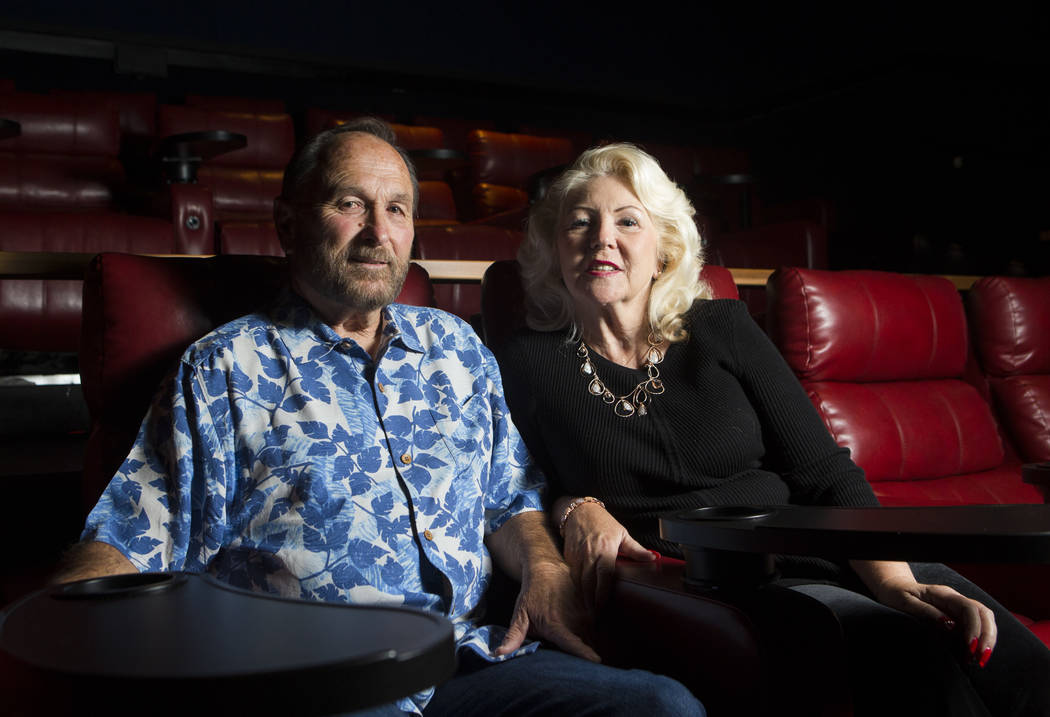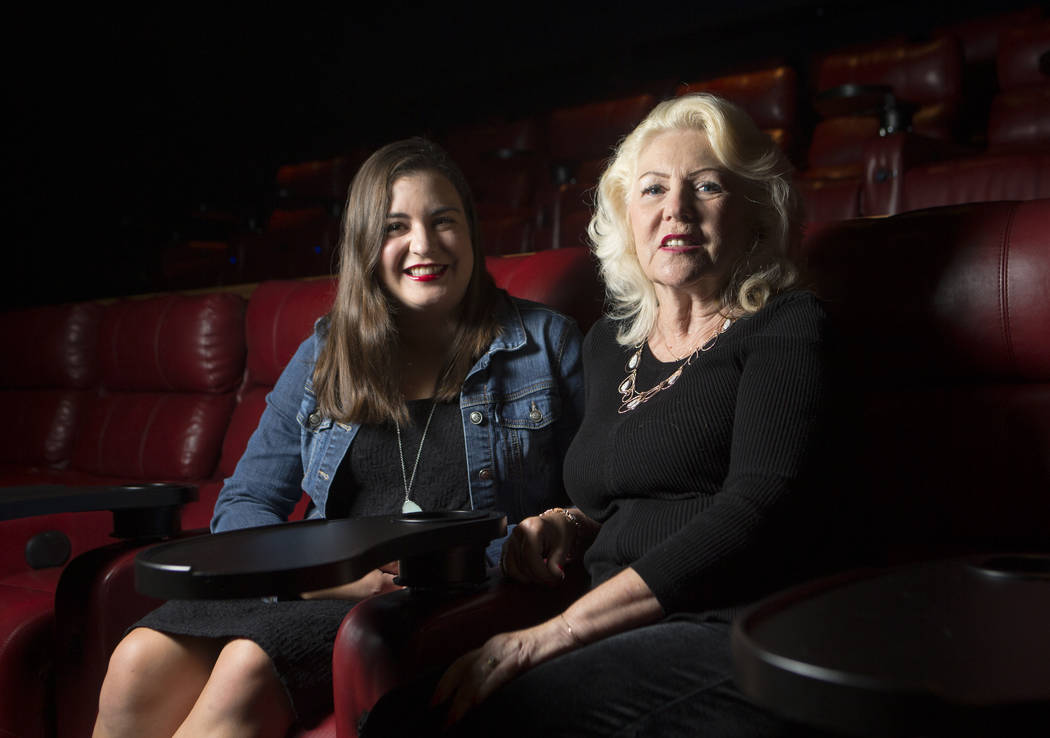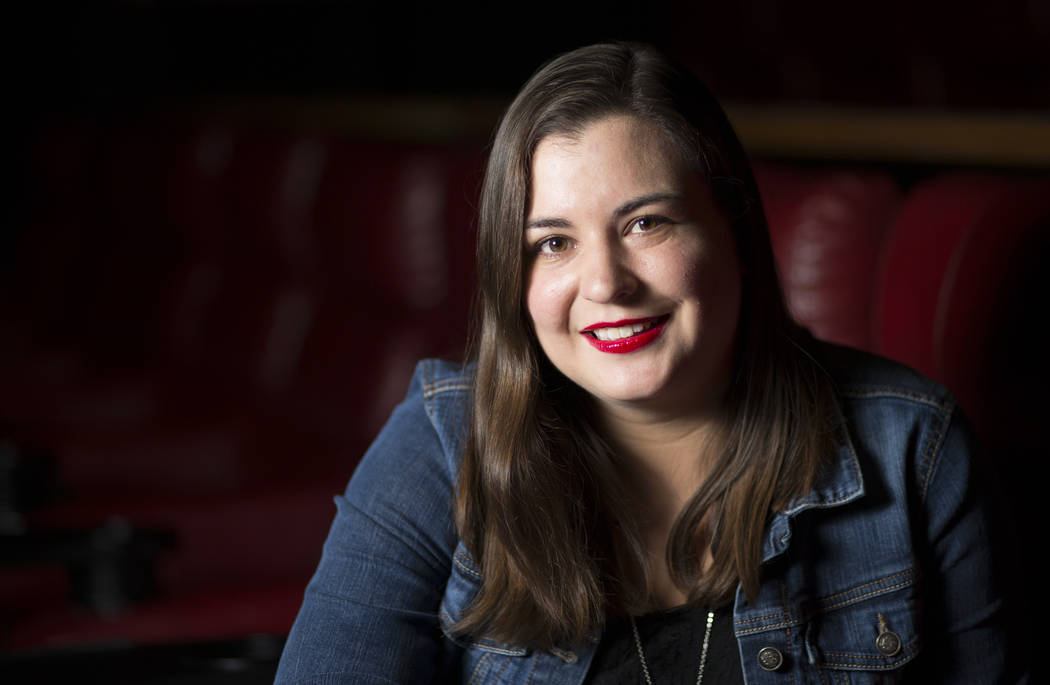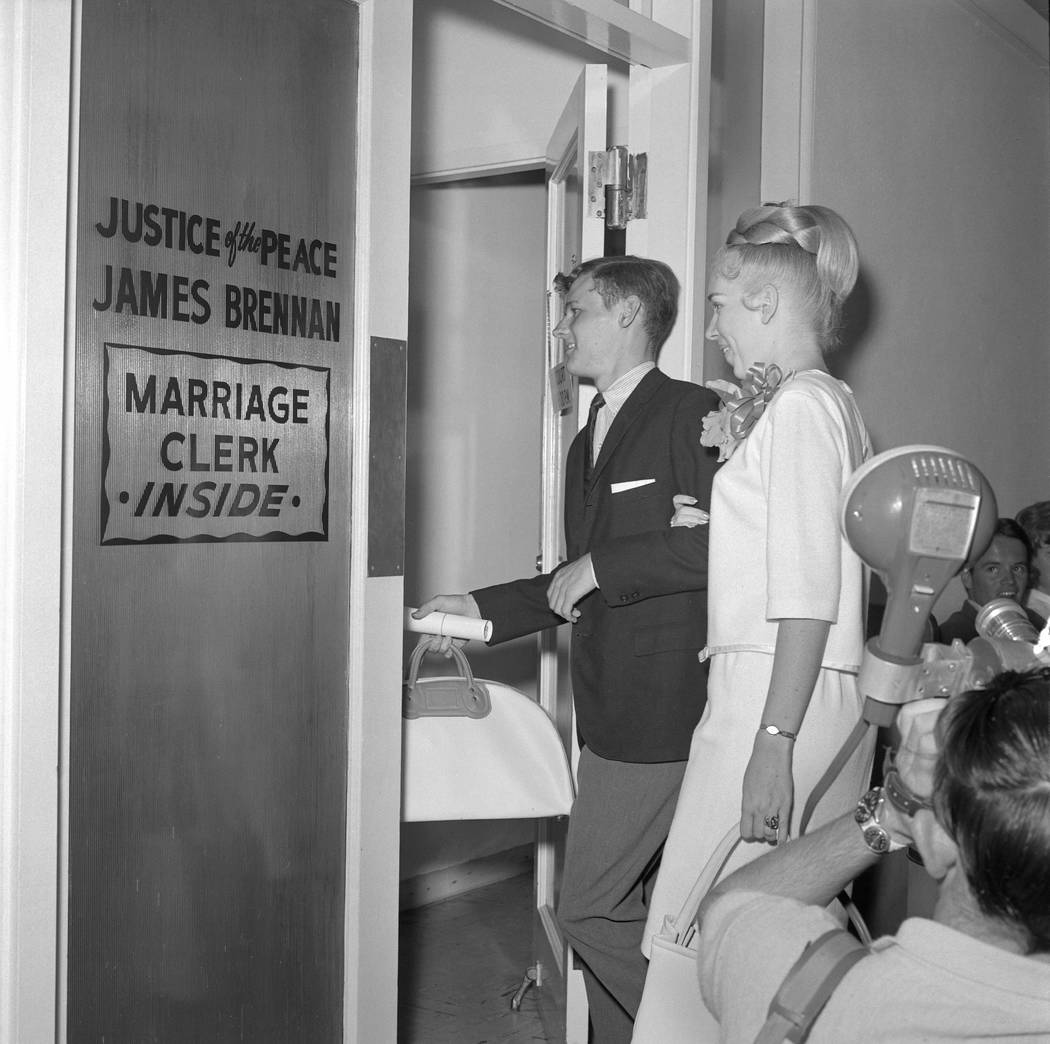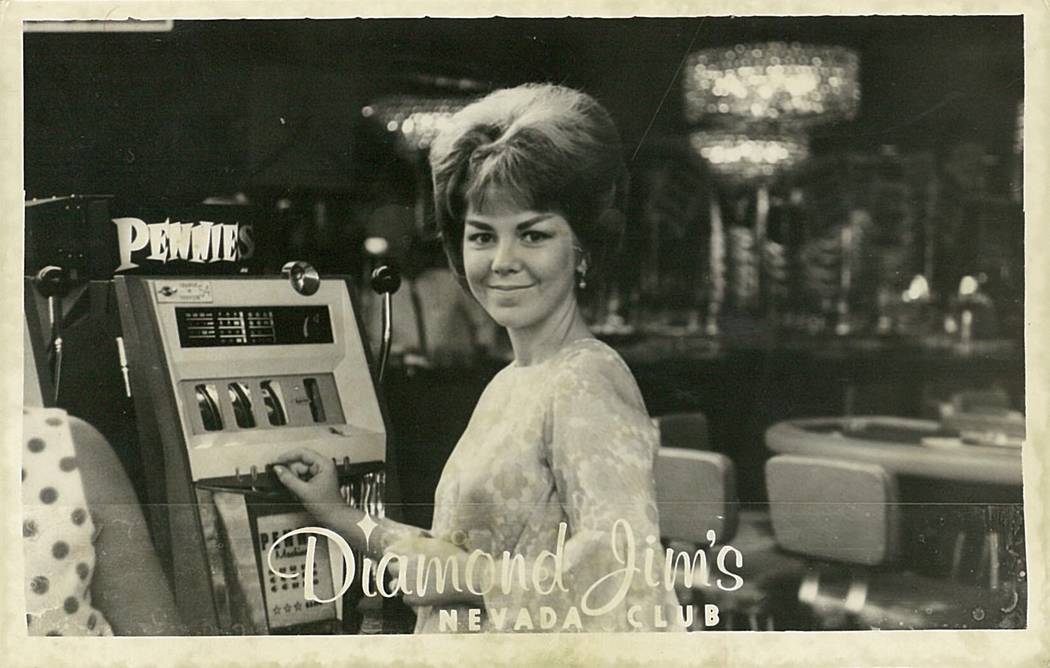 When her boyfriend called to propose, 18-year-old Claudia Reott was surprised — not by the lack of romance, but by the urgency in his voice.
It was around 2 p.m., Aug. 26, 1965. David Denevan had just learned of President Lyndon B. Johnson's executive order making that day the final day marriage would be accepted as a draft deferment. Denevan, 20, had no intention of going to Vietnam.
Two hours later, Denevan had obtained written permission from his mother to get
married, and he and Reott were in the backseat of his friend's new Mustang headed from Orange County, California, to Las Vegas. The young couple had $18 to their names.
Fifty-two years ago today, they were part of a nationwide rush to the Clark County Courthouse that lasted right up to President Johnson's midnight deadline.
Then it went on a little longer.
'You don't love me?'
"I don't know. I don't think this is a good idea," Reott remembers telling Denevan, whom she'd been dating for most of the summer. "He goes, 'Well, so you don't love me, is that it? Is that it? You don't love me? You just want me to die over in Vietnam?' "
Her indecision is the subject of the short film "I Got You Babe," which has played two Oscar-qualifying festivals and will spend the next two years on the festival circuit.
Executive Order 11241 stated that any man between the ages of 19 and 26 who wasn't married by midnight would be eligible to be drafted and sent to Vietnam.
The intent of the order was to put an immediate end to the marriage deferment, but LBJ clearly hadn't spent much time in Clark County, where weddings didn't require a blood test, and marriage licenses were handed out on the spot.
'They came from all over'
Among the thousands of weddings over which James Brennan presided were those of Gregg Allman and Cher, Cary Grant and Dyan Cannon, Jane Fonda and Roger Vadim, and Xavier Cugat and Charo.
The former Las Vegas justice of the peace remembers next to nothing about those ceremonies, but he'll never forget the more than 100 couples he married that Thursday, 52 years ago.
"They came from California. They came from Arizona. They came from all over," Brennan recalls. "It was just a little madhouse there. It started, probably, about 2 or 3 o'clock in the afternoon is when it really started coming in."
A story to tell
In 2012, Ashton Avila was taking a class called Rebel Images in Film at the University of Rhode Island when she began studying the lives of young people during the Vietnam War. As part of her research, she came across stories of Aug. 26, 1965, and the couples who scrambled to Nevada from as far away as New Jersey. She started wondering what she would have done in that situation.
"My spare time, I spent kind of obsessing over this date," she says.
The 26-year-old Glendale, California, native spent the next two years looking at marriage records, scanning through microfilm at the Clark County Library and browsing Ancestry.com to find brides from that night to interview for what would become "I Got You Babe." The short served as the thesis for her MFA from the prestigious Chapman University film school.
The writer-director found Reott on Facebook, and the two met for breakfast. "When she told me her story," Avila says, "I kind of knew this is the story I wanted to tell."
Having their doubts
Reott was a bookkeeper at the Jolly Roger Inn near Disneyland. Her co-workers were from the World War II-era, her boss's husband died at Pearl Harbor, and she was told if she got married that night, she would be fired. Meanwhile, Reott's strict Southern Baptist parents said she'd better go through with the wedding once they got there or she'd no longer have a place to live. The scandal of an unwed couple spending the night in Las Vegas would be too much for them to bear.
In the span of a few hours, she'd become caught between unemployment and homelessness, and she was facing the biggest decision of her young life.
Their friends, unwed and expecting a baby, spent the entirety of the nearly eight-hour drive arguing in the front seat.
"I'm just sitting there, staring out the window," Reott says. "And every once in a while, David would say, 'Are you sure?' And I'd go, 'No.' "
She wasn't the only one having doubts.
"Sometimes you had one of the gals back out," says Brennan, who's now a senior District Court judge. "They had the marriage license, and they decided they didn't want to get married. Then you had what was going to be the husband, the groom, they sure weren't happy with that, because that made them susceptible to the Vietnam War. And the mothers of those boys were really out of sorts."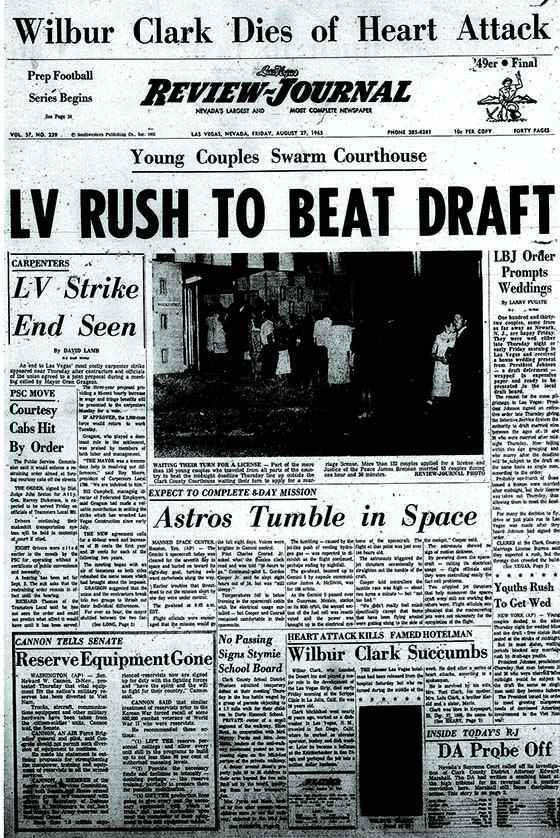 'Is this still legal?'
"It started to get toward midnight," Brennan says, "so the ones we had left were getting panicky." He had someone cover the clock so he wouldn't know the time just in case some of the weddings ran past midnight.
"We get into Vegas," Reott says, "and we're yelling at people, 'Where's the courthouse? Where's the courthouse?' " When they finally arrived, couples were leaving, many of them in tears, saying they were too late. Denevan, though, wouldn't take no for an answer.
"He grabbed my hand, we ran up to the door, and there was this older woman that was outside locking the door," Reott remembers. "David goes, 'No, no. You can't do that to us. We've gone all this way, and it's going to be your fault if we don't get in here. And I'm going to die in Vietnam.' And the lady looks up, and she goes, 'Oh, what the hell.' "
Reott says it was at least 12:15 by the time they made it into Brennan's chambers. The only thing going through her mind during the brief ceremony was, "Is this still legal?"
They were the last couple married in Clark County that day.
A second chance
Brennan had been on duty since 8 a.m. After that final wedding, he says, "It was 'have a beer' time." He left the courthouse and headed straight for Binion's Horseshoe.
The newlyweds ended up at Diamond Jim's Nevada Club, where Reott won $20 on a slot machine, enough to get a room for the night at the Hacienda. It was the closest thing to a honeymoon they had.
Reott and Denevan returned to Las Vegas last weekend for a screening of Avila's "I Got You Babe," a fictionalized version of that day. It was their first trip here as a couple since their wedding adventure.
Two kids and six years after that night, they divorced. Reott admits she doesn't know if they would have gotten married if it hadn't been for the rush. When you have children, though, you're never truly out of each other's lives.
In 2011, they drove together from Orange County to San Diego for the birth of their great-grandson. A rainstorm slowed traffic enough that they were able to have a real conversation. Denevan said he'd never stopped loving her, even after 40 years apart. Two months later, they remarried.
Reott always dreamed of a big wedding and was resentful when her cousin had one just two days after her courthouse ceremony. A second marriage offered a second chance at the perfect wedding. But it wasn't to be.
"Oh, no, no. We went down to the courthouse in Fullerton," Reott says, with a bit of a laugh. "But we did have the baby with us, because I was babysitting our great-grandson. So we just brought him along with us."
Contact Christopher Lawrence at clawrence@reviewjournal.com or 702-380-4567. Follow @life_onthecouch on Twitter. Review-Journal writer Katelyn Umholtz contributed to this report.
A wild wedding rush
According to the story by then-20-year-old reporter Larry Fugate that ran in the next day's Review-Journal, couples traveled from Pittsburgh, Denver, Chicago, Kansas City, Missouri, and Newark, New Jersey, to get married on Aug. 26, 1965.
"The bureau office was full of couples," he wrote, "the hall outside the bureau was filled, and the green lawn surrounding the bureau on two sides needed a 'standing room only' sign."
License bureau clerk Kay Stroud told Fugate that 132 marriage licenses were issued that day, far above the weekday average of 10.
"When asked if she had witnessed anything like this before at the bureau, she replied, 'No, and I don't want to see it again.' "
"Many of the girls became friendly and traded veils with those who left home in too much of a hurry to acquire one," wrote Fugate, who died in 2015. "One veil was used six times before the owner collected it and left."