70 things I learned from watching Nicholas Sparks movies
February 5, 2016 - 2:00 pm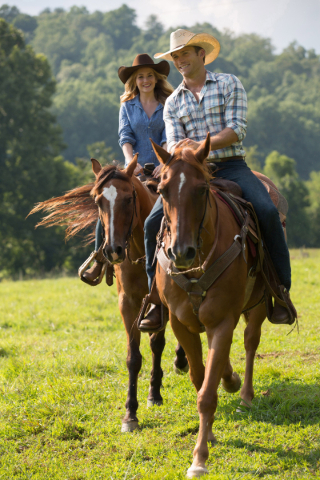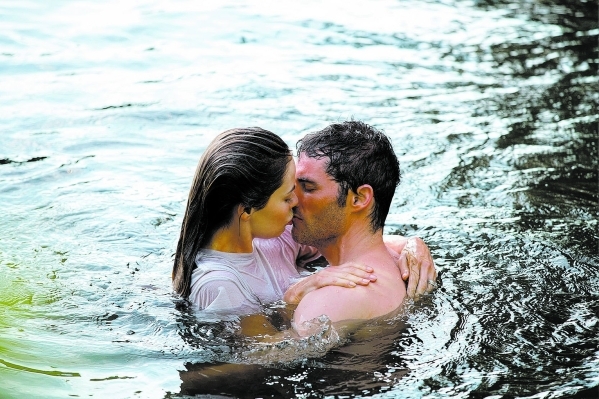 They have a devoted audience and, thanks to their relatively low budgets, offer a remarkable return on their investments.
They're also critical punching bags and the targets of easy jokes.
In short, Nicholas Sparks movies are the lonely white woman's answer to Tyler Perry movies.
Aside from a couple of trailers, though, I've made it the past 17 years without seeing a minute of them. Not even "The Notebook."
Until now.
With "The Choice," the 11th film adaptation in the Sparks oeuvre, opening Friday, I sat down to watch the first 10 of them to see what I'd been missing.
It turns out "missing" is a strong word.
Anyway, here's what I learned, including a few spoilers, from watching them:
1. Each of these movies takes place in small towns that are part of a magical realm — let's call it Sparksylvania — that encompasses most of the coastal regions of the Carolinas, a swath of Chicago and, occasionally because of film tax incentives, a bit of Georgia and Louisiana.
2. Sparksylvania is a torturous hellscape of unrelenting misery.
3. True love never dies, but there's an extraordinarily good chance that at least one of the people you love most will.
4. Then again, everybody loves a widower.
5. Proper, often preposterously wealthy, Sparksylvania girls are inexplicably drawn to blue-collar boys of questionable upbringings.
6. That formula has been inverted exactly once, in "The Last Song," when a wealthy beach volleyball player (Liam Hemsworth) was smitten with a sullen shoplifter (Miley Cyrus).
7. It wasn't an improvement.
8. Regardless of advances in technology, Sparksylvanians simply refuse to stop writing letters.
9. Those letters, much like the scripts, are almost uniformly sappy.
10. Life's biggest moments always, without fail, take place in the rain.
11. Adult Sparksylvanians do not in any way resemble or even remotely sound like their teenage selves.
12. They also tend to grow or shrink a couple of inches in flashbacks.
13. There's almost always a dance.
14. Seriously, I can't emphasize this enough: If things are going too well for too long in Sparksylvania, someone simply must die — usually in the most random, nonsensical, unintentionally hilarious way.
In "Message in a Bottle" (1999), a Chicago Tribune researcher (Robin Wright) finds a love letter in a bottle and sets out to find the man (Kevin Costner) who wrote it.
15. In Sparksylvania, lady journalists focus on important investigative pieces like locating the writer of a love letter found in a bottle.
16. People who write such letters inevitably look not like creepy recluses but just like Kevin Costner in his prime.
17. "Waterworld" isn't the biggest maritime embarrassment on Costner's IMDb page.
18. If you've scoured the country for someone, be upfront about it. Nothing good will come from hiding that information so he/she can discover it once you've fallen in love. (See also, "The Lucky One.")
19. In the late '90s, the Chicago Tribune had a seemingly endless budget for nonsense.
20. Based on the grandness of her house, the paper also was obscenely generous to its researchers.
21. Paul Newman is Paul Newman, no matter how bad the movie.
22. There are better times to sail out to sea to drop off a bottle containing a letter to your dead wife, informing her that you've once again fallen in love, than in the middle of a ferocious storm.
23. You wanna save a drowning woman? Throw her a life preserver.
In "A Walk to Remember" (2002), a bad boy (Shane West) falls for a church-going goody-goody (Mandy Moore).
24. In Sparksylvania, you can damn near kill a kid as the result of a stupid prank and only be sentenced to some light janitorial duty, weekend tutoring and a lead role in the spring musical.
25. You can visit that kid in his rehab facility, mumble a halfhearted apology, and he'll be, like, "That's cool, bro. Whatevs."
26. Regardless of how charming you think you are, no girl wants to be your "secret friend."
27. It's not OK to have only one sweater.
28. Pretty much anyone can build a telescope. (See also, "The Best of Me.")
29. Girls will straight up not tell you they're dying from leukemia.
30. "I'm dying from leukemia" is clearly first-date conversation fodder.
In "The Notebook" (2004), an heiress (Rachel McAdams) falls for a lumber mill worker (Ryan Gosling).
31. There's no problem so big that it can't be cured by spending some time in a rowboat (see also, "The Lucky One") or a canoe (see "Safe Haven").
32. Everything sounds better when spoken by a fabulously mustachioed Southern gentleman.
33. The greatest love stories can involve people who don't even seem to like each other very much.
34. Apparently you can love someone so much that that love will just kill the both of you in your sleep.
In "Nights in Rodanthe" (2008), a woman (Diane Lane) separated from her husband fills in at her friend's bed-and-breakfast and falls for the only guest (Richard Gere).
35. There is literally nothing more important when preparing for an approaching hurricane than dropping everything to make out with a relative stranger.
36. There's never anything natural about grown men and women dancing in their kitchens. (See also, "The Lucky One.")
37. "Driftwood sculptor" isn't just an old John Malkovich sketch from "Saturday Night Live."
In "Dear John" (2010), a soldier (Channing Tatum) falls for a college student (Amanda Seyfried) on her spring break.
38. All these millennia later, girls are still very impressed by man's ability to make fire.
39. In Sparksylvania, less than a week after 9/11, it was super easy to breach airport security to hug your boyfriend rather than wait another 30 seconds for him to emerge.
40. If your name's John in a movie called "Dear John," the woman you love will inevitably dump you like a sack of hammers via a "Dear John" letter.
41. Your dead dad's rare coin collection may buy the cancer patient who stole your girl a few more months of life, but it can't buy you love.
42. Serious Channing Tatum is the worst Channing Tatum.
In "The Last Song" (2010), a wealthy beach volleyball player (Liam Hemsworth) falls for a sullen shoplifter (Miley Cyrus).
43. Name a girl Galadriel and, odds are, she won't turn out right.
44. Juilliard scouts 5-year-old piano players.
45. In Sparksylvania, even a hunky, fabulously rich, Tolstoy-quoting mechanic/beach volleyball player/sea turtle expert has to work way too hard to get the girl.
46. The people who run world-class aquariums have a pretty laissez-faire attitude about who can swim in them.
47. Gorgeous stained-glass windows are so easy to create, even a child can do it.
48. Montages of girls trying on dresses in a movie are never a good idea.
49. Unless that movie is "27 Dresses."
In "The Lucky One" (2012), a Marine (Zac Efron) who avoids being killed in Iraq when he stops to pick up a photo tracks down the woman (Taylor Schilling) in that photo when he returns stateside.
50. A man can't walk from Colorado to Louisiana without raising suspicions.
51. Zac Efron never has been able to keep his shirt on.
52. Nicholas Sparks can out-Lifetime a Lifetime movie. (See also, "Safe Haven.")
53. If there's a more ridiculous way to die than "hit by a falling tree house in a rainstorm," I don't believe I've seen it.
In "Safe Haven" (2013), a young woman (Julianne Hough) on the run falls for the owner (Josh Duhamel) of a convenience store.
54. Panicked, bathroom, do-it-yourself haircuts are always adorable.
55. Just because you're on the run from police, spent no telling how long on a bus traveling down the eastern seaboard and are currently sleeping under a pier, that doesn't mean your hair can't continue to look fabulous.
56. A coat of yellow paint on the floor and some colorful curtains will transform a creepy cabin in the woods into a slightly less creepy cabin in the woods.
57. When imagining the stupidest, hackiest, most ridiculous ending possible, every now and then you'll accidentally guess a major plot twist.
58. Accidentally guessing that plot twist is both a hysterical triumph and a crushing defeat, because you'd quickly convinced yourself that writing a saccharine novel with that exact plot twist was going to be your fast track to early retirement.
In "The Best of Me" (2014), former lovers (James Marsden, Michelle Monaghan), who met in high school when they were a mechanic from a seedy family and a debutante, reconnect after 20 years.
59. The best place to study, hide out or just get away from it all? Atop a rusty water tower.
60. In 1992, preppy jackholes couldn't get enough of Tag Team's "Whoomp! (There It Is)."
61. You know what would make these movies better? A shared cinematic universe, a la Marvel, so "The Best of Me's" murderous hillbillies could just show up anytime, anywhere, and start killing people before cancer or some other horrible disease does.
62. The only problem with that scenario? It would mean, because both characters were played by James Marsden, that the hero of "The Best of Me" would be either the grandson or the reincarnation of Rachel McAdams' fiance from "The Notebook."
63. That still would make more sense than the twist in "Safe Haven."
64. James Marsden made two of these movies!
In "The Longest Ride" (2015), an art major (Britt Robertson) falls for a professional bull rider (Scott Eastwood).
65. Professional bull riders know nothing about nail polish. Him: "What do you call this color?" Her: "Clear."
66. The Professional Bull Riders tour spends an inordinate amount of time in Sparksylvania.
67. Alan Alda is Alan Alda, no matter how bad the movie.
68. Pond swimming is the most romantic of all swimming. (See also, "The Notebook" and "The Best of Me.")
69. Combat scenes should make these movies more palatable to guys. (See also, "The Notebook," "The Lucky One" and "Dear John.")
70. They do not.
— Contact Christopher Lawrence at clawrence@reviewjournal.com. On Twitter: @life_onthecouch