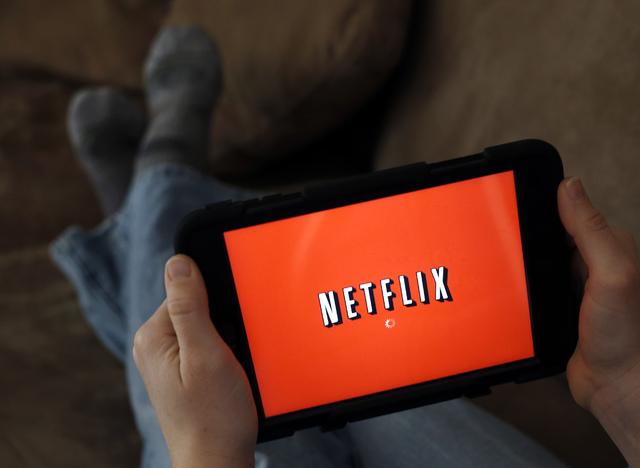 A new-ish month means new movies on Netflix, so buckle down, put your sweatpants on and be prepared not to leave the house this weekend. Here are 9 movies new to Netflix this month that you need to watch:
From Russia with Love (1963, NR)
James Bond is in a race against the evil SPECTRE organization to find a Russian decoding machine. Bond willingly falls into an assassination plot involving a beautiful Russian woman in order to get the encryption device.
Annie Hall (1977, PG)
A neurotic comedian and his girlfriend break up, leaving him searching for the meaning of love and the truth of relationships. They eventually reunite when Annie needs him to kill a spider and decide to try their relationship again, but discover they may not be meant to be.
St. Elmo's Fire (1985, R)
A group of self-centered friends just out of college adjusts to life in the real world. It's part of the Brat Pack genre.
La Bamba (1987, PG-13)
It's a biopic about early rock and roll singer Ritchie Valens, who died in the 1959 plane crash that also killed Buddy Holly and the Big Bopper. Valens was a rising star who had worked his way up from working on farms in California when he was killed in the plane crash at 17 years old.
Hook (1991, PG)
Peter Pan has grown up into a cutthroat lawyer and married Wendy's granddaughter. Captain Hook kidnaps his children, forcing Peter Pan to return to Neverland in order to defeat his old enemy.
Forrest Gump (1994, PG-13)
A slow-witted Alabama man recounts to strangers at a bus stop his life story. He had witnessed and sometimes influenced some of the defining events of the latter half of the 20th century, all while pining after Jenny, his first love with whom he eventually reunites and has a son.
Gladiator (2000, R)
A beloved Roman general is betrayed and his family is murdered, leaving him to seek revenge on the emperor's corrupt son. The general travels to Rome to fight in the Gladiator games, hoping to reach the top and beat the man who betrayed him.
Kill Bill Vols. 1 and 2 (2003 and 2004, R)
"The Bride," a member of an assassination team, decides to leave the team when she finds out she's pregnant with the leader's child. She meets and decides to marry another man, but Bill, her former lover, tracks her down on her wedding day and guns down the groom out of jealousy. When the Bride awakens four years later from a coma to find her baby is gone, she decides to get revenge on the five people who ruined her life.
Star Trek Into Darkness (2013, PG-13)
The crew of the Enterprise returns home to find a force of terror within their own organization has left the world in a state of crisis. Captain Kirk, acting on a personal vendetta, leads a manhunt to a war-torn world to capture a one-man weapon of mass destruction.
Contact Stephanie Grimes at sgrimes@reviewjournal.com. Find her on Twitter: @stephgrimes