Cooper, De Niro star in 'Limitless'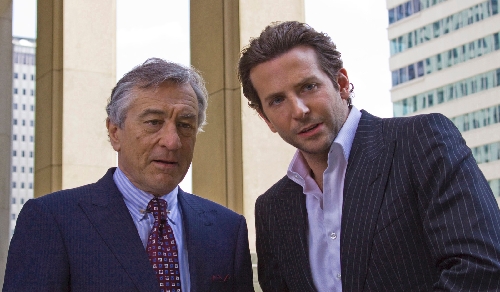 The movie: "Limitless"
When: Opening Friday in local theaters
Cast: Bradley Cooper, Robert De Niro, Abbie Cornish
Director: Neil Burger
The story: Struggling writer Cooper uses an experimental drug to tap into "the other 80 percent" of his brain. The pills make him rich, successful and very addicted, not to mention the target of jealous rival mogul De Niro.
The buzz: Alan Glynn's novel "Dark Fields" is adapted into a blend of social satire and thriller about a new kind of superhero: the pharmaceutical variety.