Dollar movies will keep your kids entertained all summer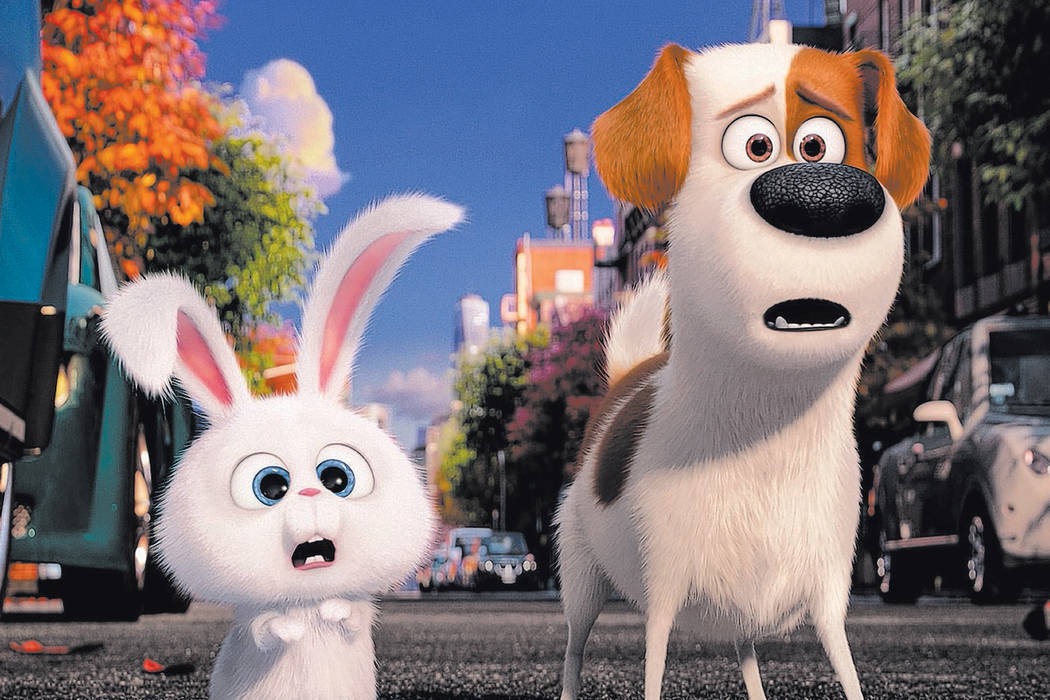 So, school is out and you've already run out of things to do with your kids.
You could just park them in front of the TV, but seven valley movie theaters have you covered with dollar movies all summer long.
They aren't the newest films, but if your kids are young enough, it still will feel like an adventure.
Regal's Summer Movie Express
Admission is $1 at 10 a.m. Tuesdays and Wednesdays at Aliante, Colonnade, Texas Station and Village Square. Each week, both movies play both days. A portion of the proceeds goes to the Will Rogers Institute.
June 13-14: "Kung Fu Panda 3" and "Ice Age: Collision Course"
June 20-21: "Trolls" and "Alvin and the Chipmunks: Chipwrecked"
June 27-Jun 28: "Monster Trucks" and "Penguins of Madagascar"
July 4-5: "Rio 2" and "The Boxtrolls"
July 11-12: "The Secret Life of Pets" and "Sing"
July 18-19: "Kubo and the Two Strings" and "Ratchet and Clank"
July 25-26: "The SpongeBob Movie: Sponge Out of Water" and "The Adventures of Tintin"
Aug 1-2: "Happy Feet Two" and "Cats & Dogs: The Revenge of Kitty Galore"
Aug 8-9: "Storks" and "The Lego Batman Movie"
Cinemark Summer Movie Clubhouse
Admission is $1 at 10 a.m. Wednesdays at the Cinedome and Suncoast and 10:30 a.m. Wednesdays at Sam's Town.
June 14: "The Lego Batman Movie"
June 21: "Trolls"
June 28: "Shrek the Third"
July 5: "Goosebumps"
July 12: "The Iron Giant"
July 19: "Hotel Transylvania 2"
July 26: "Megamind"
Aug. 2: "The Angry Birds Movie"
Aug. 9: "Sing"
Aug. 16: "The Secret Life of Pets"