Great TV and film teachers for back to school
August 26, 2014 - 12:21 pm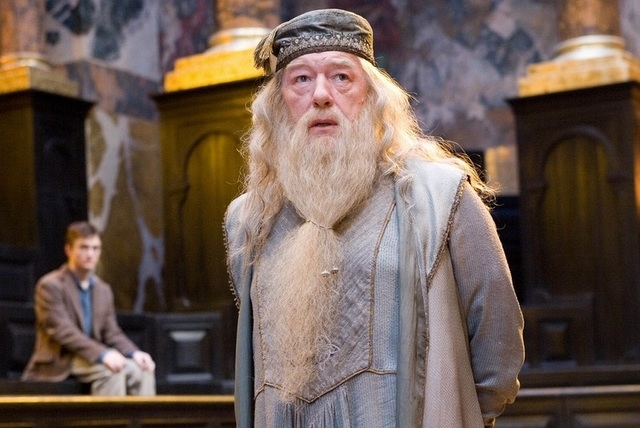 With the end of summer, students of all ages are heading back to school. Hopefully all of these students will have good teachers who get the most out of their students.
With this in mind, here are four inspiring TV and movie teachers.
Professor Dumbledore from the Harry Potter series
In the Harry Potter series, Albus Dumbledore is the headmaster of the prestigious Hogwarts School of Witchcraft and Wizardry.
Throughout the eight films, Dumbledore teaches young Harry a lot about magic and sorcery. However, Dumbledore's most inspiring message to Harry and the rest of his classmates is about the power of love and sacrifice.
Check out the Harry Potter series if you had a teacher who taught you similar lessons.
Ms. Frizzle from The Magic School Bus
Did you ever have a teacher who was "out there?" No matter how kooky a beloved teacher was, it is doubtful he or she could match Ms. Frizzle from "The Magic School Bus." It's also doubtful that your teacher had a school bus that magically took you to exotic places.
Despite her goofiness, Ms. Frizzle touches the hearts of her students and teaches them important life lessons while happening to be flying on a bus through outer space.
Throw on some old episodes of "The Magic School Bus" if you have imaginative children.
Mr. Keating from Dead Poets Society
Did you ever have a subject you originally disliked be transformed by a terrific teacher? Such is the case for many of Mr. Keating's students in "Dead Poets Society" who become his rapt audience as he exhibits the power and beauty of poetry and the English language.
Perhaps his most powerful lesson comes when he encourages his students to "seize the day."
If you had a teacher who significantly enhanced a subject for you, and to honor the late Robin Williams, rent "Dead Poets Society" today.
Ok.com viewers say that "Dead Poets Society" is appropriate for viewers 14 and older and give the film a 100 percent "Worth Your Time" rating.
Mr. Feeny from Boy Meets World
In "Boy Meets World," Mr. Feeny somehow manages to be an educator throughout the series and at just about every level of school Corey and company embark in.
Often prudish, Mr. Feeny nevertheless is a great influence for good and is a major reason Corey and Sean stay out of serious trouble.
If you had a strict disciplinarian help keep your path straight, then "Boy Meets World" might be a good option for you.
Who are your favorite TV and film teachers?
Dylan Cannon is a frequent KSL.com and Ok.com contributor and can be reached via email at dylancannon86@gmail.com or by Twitter @DylanCannon11.