How well do you know the movies filmed in Nevada — QUIZ
Updated May 15, 2017 - 1:49 am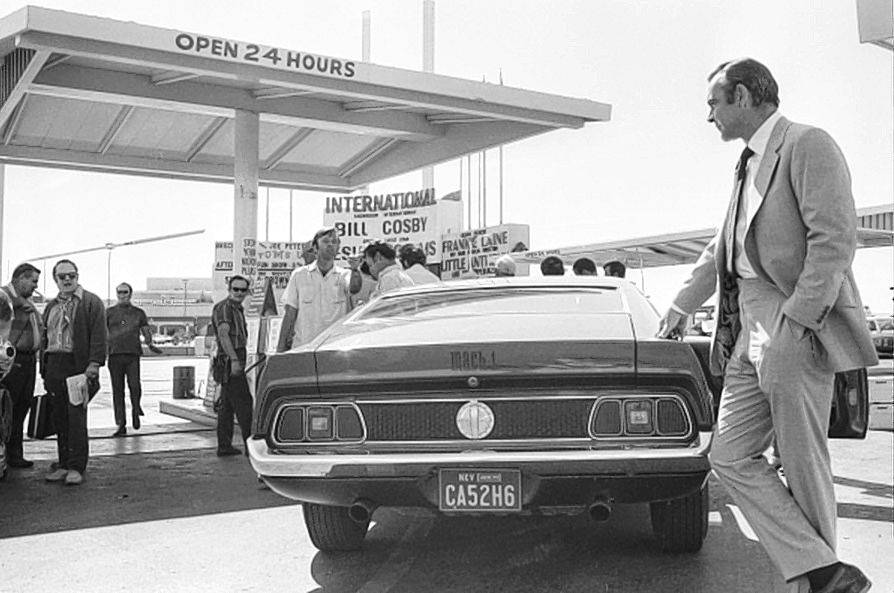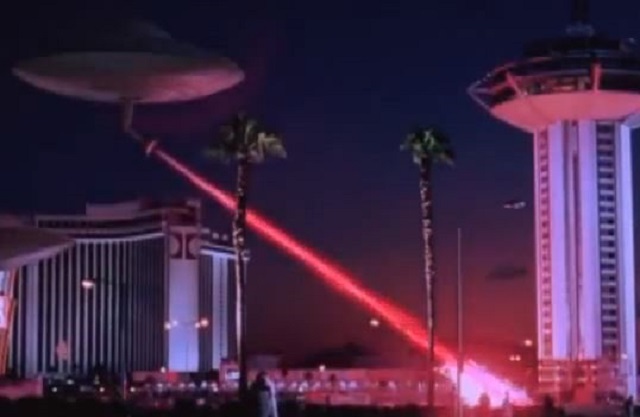 Nevada might look normal — as normal as a place like Nevada can be, anyway — but Robin Holabird knows better.
She knows it's a land inhabited by mutant monsters and space aliens, by mobsters and mopes and cowboys and evil showgirls and Elvis and Marilyn, too. And it's those denizens of Nevada to whom Holabird pays tribute in her new book, "Elvis, Marilyn and the Space Aliens: Icons on Screen in Nevada" (University of Nevada Press, $24.95).
Holabird is a former deputy director of the Nevada Film Office and spent nearly 22 years scouting locations and working with filmmakers shooting movies and TV shows here. Her book is a fun read that mixes encyclopedic detail — both about movies and TV shows shot here and ones that weren't but featured Nevada — with stories about the productions and even a few personal recollections.
The result is a guide that reveals the sometimes bizarre ways in which the Silver State has intersected with the silver screen, and it helps that Holabird — who also reviews movies for Reno public radio — has a good sense of humor, which apparently is required for that film office gig.
Once, fielding a filmmaker's query about a visually striking place in Reno to have a character commit suicide, Holabird thought it'd be picturesque to position the Reno arch in the back of the shot.
"So I drove to two different parking garages to see what a good angle of the arch would be," Holabird says, when "a guard popped up who asked, 'What are you doing?' Without thinking, I said, 'I'm looking for a good place to commit suicide.'
"He gave me this look, and I'm like, 'No, no.' I was lucky I had business cards. I was just so wrapped up looking to see if the Reno arch is there."
A sense of authenticity
Holabird, who worked at the film office from 1987 to 2008, found that filmmakers searching for an authenticity that no set designer or sound stage could match appreciated the diversity of Nevada, where anything from snow-covered mountains to blue lakes to busy cities and, of course, casinos can be ordered up like a bucket of concession stand popcorn.
Take one of the most famous movies ever filmed here: "Viva Las Vegas," Elvis Presley's 1964 romp through a retro Las Vegas that served viewers a beefy bunch of locations that included the Strip and downtown Las Vegas, Hoover Dam, Lake Mead and even Valley of Fire State Park. She describes the film as Elvis' "glittery Camelot," the only movie he made here but, of his entire cinematic output, "probably the best."
Marilyn Monroe became a temporary Nevadan to film 1961's "The Misfits," shot in Reno with a superstar cast and a script by playwright Arthur Miller. Holabird notes that fans have Nevada's quickie divorce industry to thank for the film: Miller, she writes, wrote the script after serving a six-week residency here so that he could divorce his wife and marry Marilyn (not that that one went so well, either).
Monsters have terrorized Nevadans in plenty of flicks over the years. Martians attacked Las Vegas in Tim Burton's 1996 "Mars Attacks!" which made clever use of the Landmark hotel implosion. Hoover Dam guest starred in 2007's "Transformers." 1996's "Independence Day" was set in part at Nevada's Area 51 but wasn't filmed here, although it deserves partial credit as a made-in-Nevada product because its cast and crew were based out of West Wendover.
Martians destroy Las Vegas in 1996's "Mars Attacks!" (Warner Bros./YouTube)
A strong contender for weirdest made-in-Nevada movie: 1973's "The Godmonster of Indian Flats," about, Holabird says, "a giant sheep that terrorizes Virginia City" after being exposed to, seriously, toxic mine gases.
Personal favorites
Holding places on Holabird's personal list of notable Nevada-set films: the first two installments of "The Godfather" series; Martin Scorsese's 1995 "Casino"; 1976's "The Shootist," John Wayne's last film, set and shot in Carson City; and Paul Thomas Anderson's 1996 "Hard Eight"; and 2003's "The Cooler."
"A lot of people are not crazy about the depressing nature of 'Leaving Las Vegas,' but it certainly is an intriguing film," Holabird adds, and "everyone loves 'Rain Man.' "
"Rain Man" (United Artists)
And, she admits, "I don't know how to describe 'Showgirls,' but it has made lists of great cult films."
One of her personal all-time favorites is "Melvin and Howard," a 1980 film from Jonathan Demme about Howard Hughes, Melvin Dummar and that famously suspect will. The film revolves around the notion that "in a minute your life is changed," she says, and that's a mindset that "reflects a lot of that Nevada attitude."
Contact John Przybys at reviewjournal.com. or 702-383-0280. Follow @JJPrzybys on Twitter.