Latest DVDs, CDs, books: Sept. 25
September 25, 2012 - 12:59 am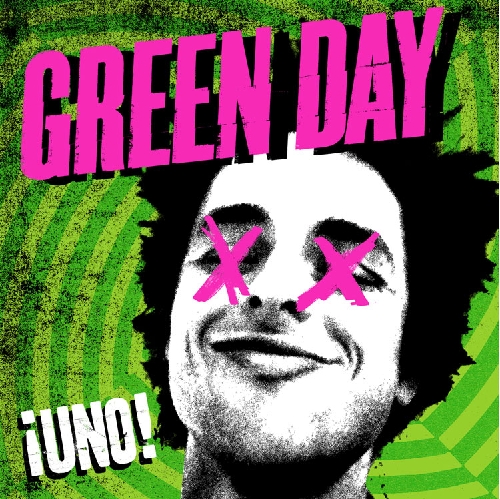 A look at some of the DVDs, CDs and books hitting stores this week:
DVDs
"The Avengers" (PG-13): Iron Man (Robert Downey Jr.), Thor (Chris Hemsworth), Captain America (Chris Evans), The Hulk (Mark Ruffalo), Black Widow (Scarlett Johansson), Hawkeye (Jeremy Renner) and Nick Fury (Samuel L. Jackson) assemble in the highest-grossing movie of the year.
Topping today's TV transfers: "American Horror Story: The Complete First Season," "Desperate Housewives: The Complete Eighth and Final Season," "CSI: Crime Scene Investigation – The 12th Season," "CSI: Miami – The 10th and Final Season," "CSI: NY – The Eighth Season," "Gossip Girl: The Complete Fifth Season," "Law & Order: Special Victims Unit – The Thirteenth Year," "Portlandia: Season 2" and "Touched By an Angel: The Sixth Season."
CDs
Green Day, "Uno!": Get ready for a whole lot of these dudes, as "Uno!" is the first of three albums coming from Green Day between now and the end of January.
The others: "Dos!" and "Tre!" (Get it? Because that's their drummer's name. Clever!)
So, is the trio going to be dropping individual solo albums a la Kiss back in the day?
Nope.
Just a whole lot of Who-inspired jams masquerading as punk.
Also in stores: As I Lay Dying, "Awakened"; The Bad Plus, "Made Possible"; Joe Bonamassa, "Beacon Theatre: Live from New York"; Deadmau5, "<'album title goes here'>"; Dokken, "Broken Bones"; Lupe Fiasco, "Food & Liquor II: The Great American Rap Album Pt. 1"; John Hiatt, "Mystic Pinball"; Lucy Kaplansky, "Reunion"; Bettye LaVette, "Thankful N' Thoughtful"; Medeski Martin & Wood, "Free Magic"; Mumford & Sons, "Babel"; Murder By Death, "Bitter Drink, Bitter Moon"; Murs & Fashawn, "This Generation"; No Doubt, "Push and Shove"; Yoko Ono, Kim Gordon and Thurston Moore, "YOKOKIMTHURSTON"; Jake Owen, "Endless Summer EP"; Ozomatli, "Ozomatli Presents OzoKidz"; Pro-Pain, "Straight to the Dome"; Lee Ritenour, "Rhythm Sessions"; Richie Sambora, "Aftermath of the Lowdown"; Pete Seeger, "A More Perfect Union"; Ricky Skaggs, "Music to My Ears"; Angie Stone, "Rich Girl"; Therapy?, "A Brief Crack of Light"; and Various Artists, "NOW That's What I Call Today's Christmas!"
BOOKS
"The Casual Vacancy" by J.K. Rowling: The "Harry Potter" author's first novel for adults centers around the small English town of Pagford, which goes to war over an empty seat left on the town council.
Also this week, James Patterson, with Maxine Paetro, returns to young adult fiction with "Confessions of a Murder Suspect," the first in a detective series featuring the mysterious and wealthy Angel family.
Also hitting shelves: "Alice in Zombieland" by Gena Showalter; "Brink of Chaos" by Tim LaHaye; "Dancing Dogs: Stories" by Jon Katz; "The Dangerous Animals Club" by Stephen Tobolowsky; "Dodger" by Terry Pratchett; "A Fool's Gold Christmas" by Susan Mallery; "The Giver" by Lois Lowry; "Into the Fire: A Firsthand Account of the Most Extraordinary Battle in the Afghan War" by Dakota Meyer, Bing West; "Mugged: Racial Demagoguery from the Seventies to Obama" by Ann Coulter; "One Last Strike" by Tony La Russa; "Rapture" by J.R. Ward; and "Waging Heavy Peace" by Neil Young.
LAS VEGAS REVIEW-JOURNAL