Marvel Comics icon Stan Lee talks about shared universes, love for his fans
Updated March 9, 2017 - 11:32 am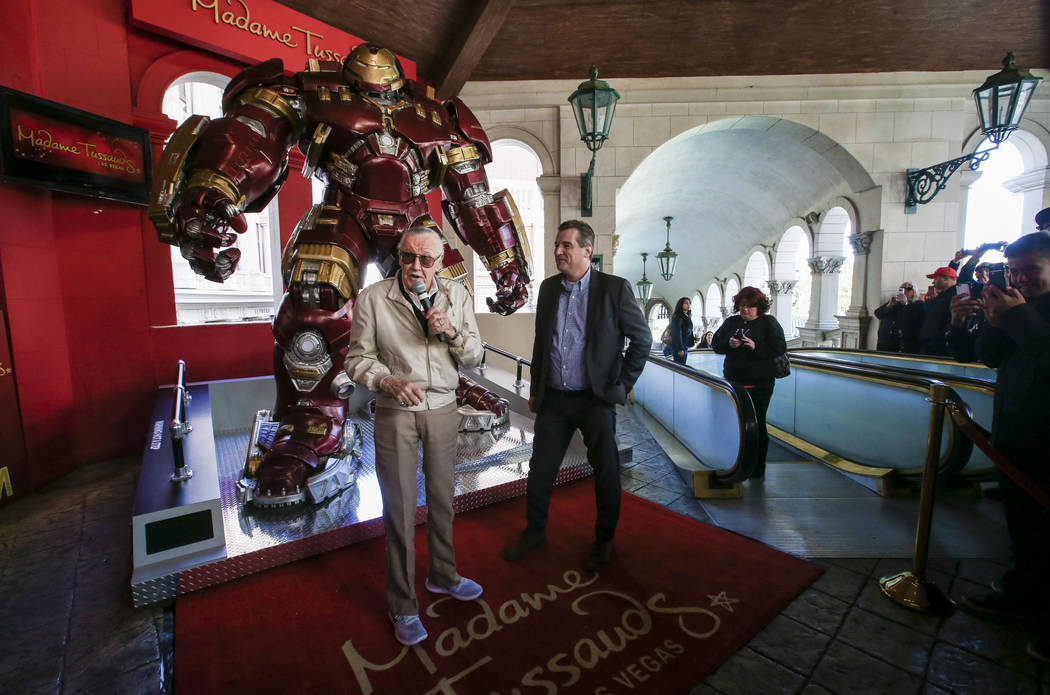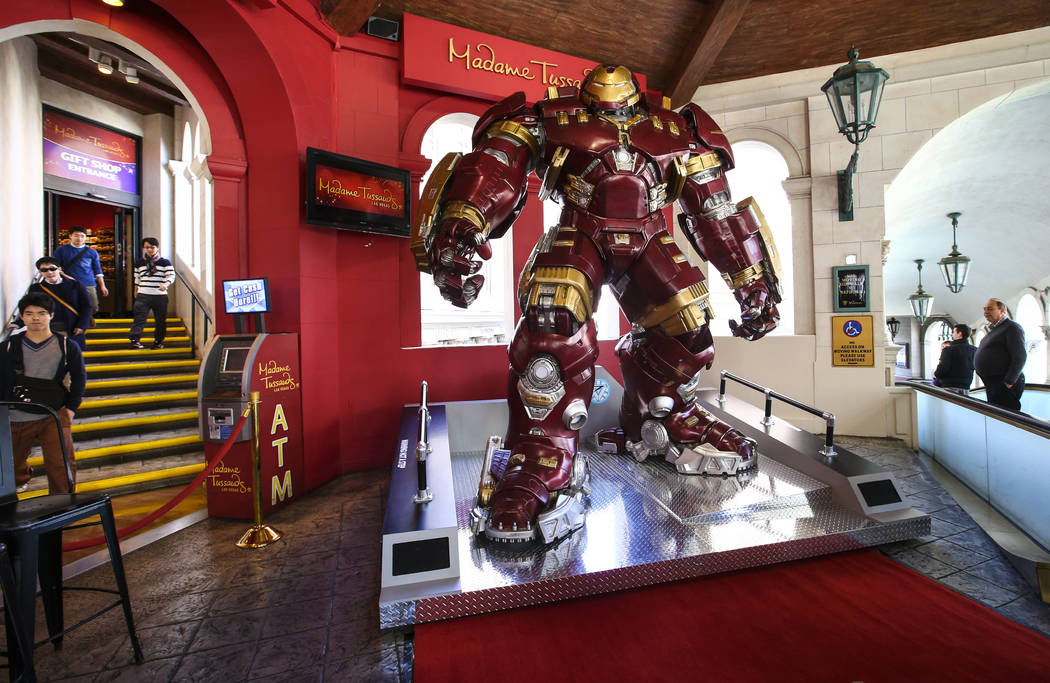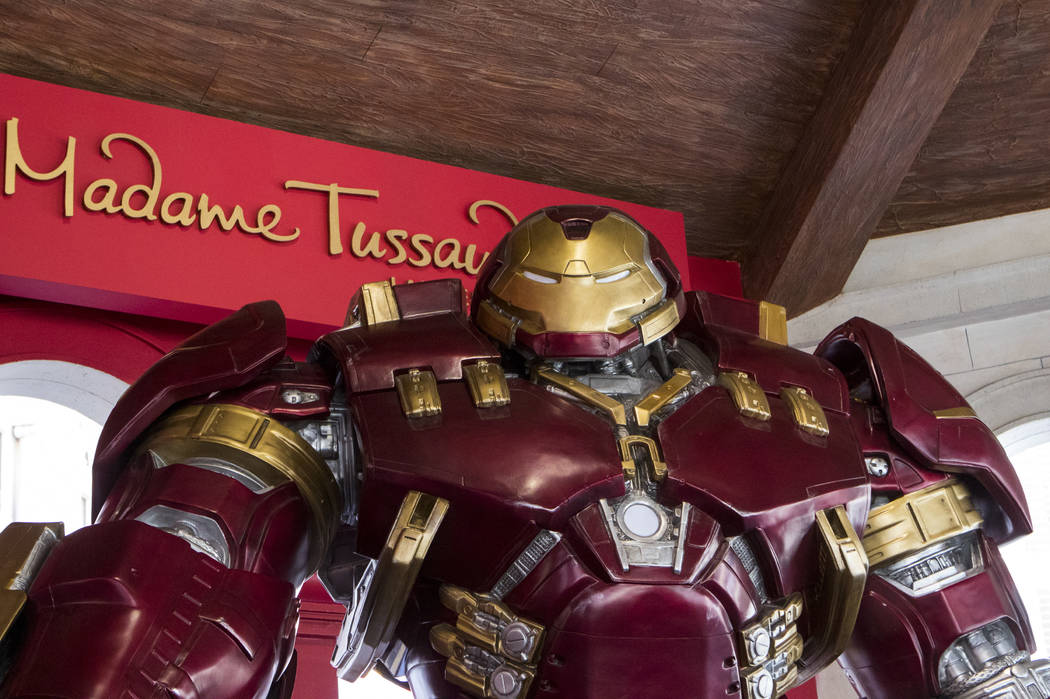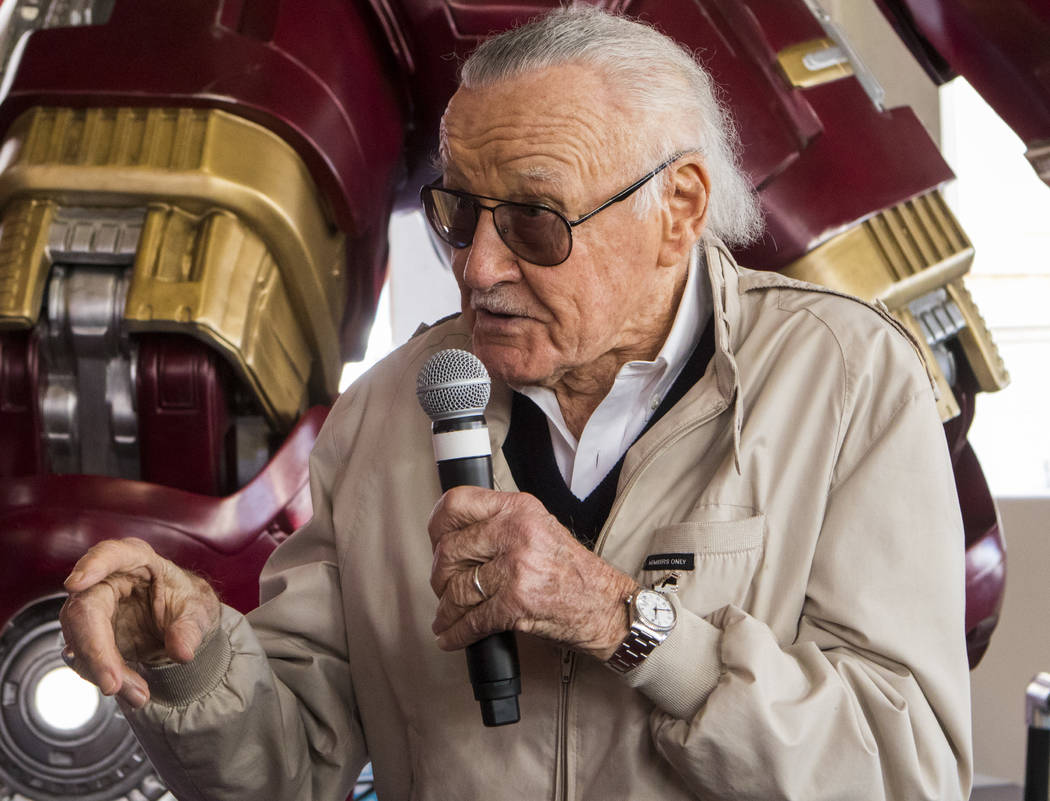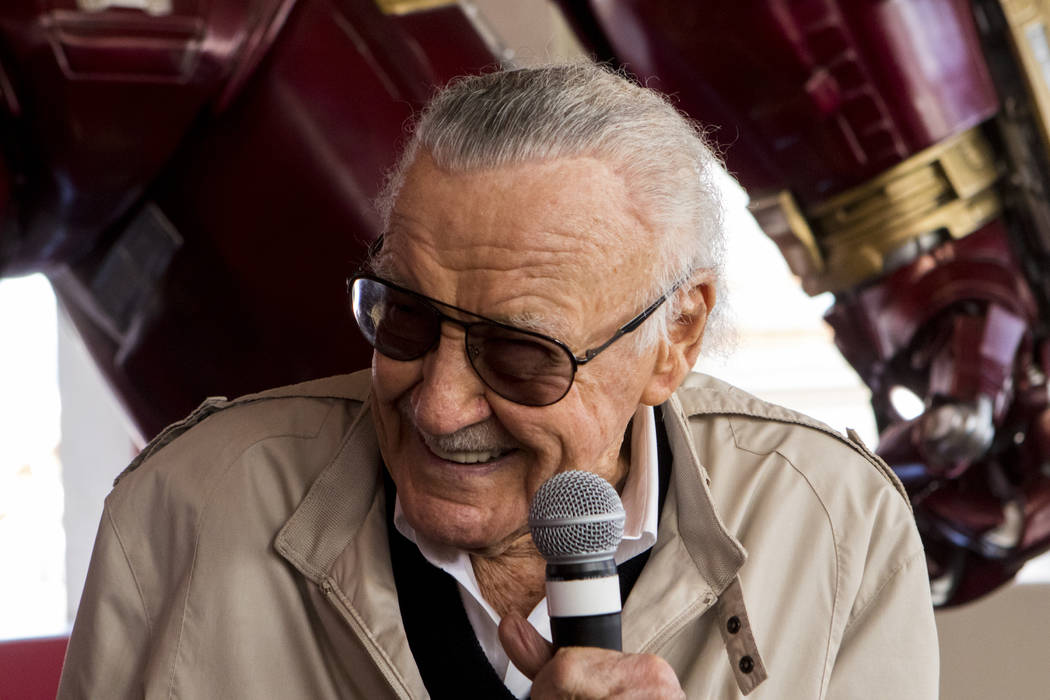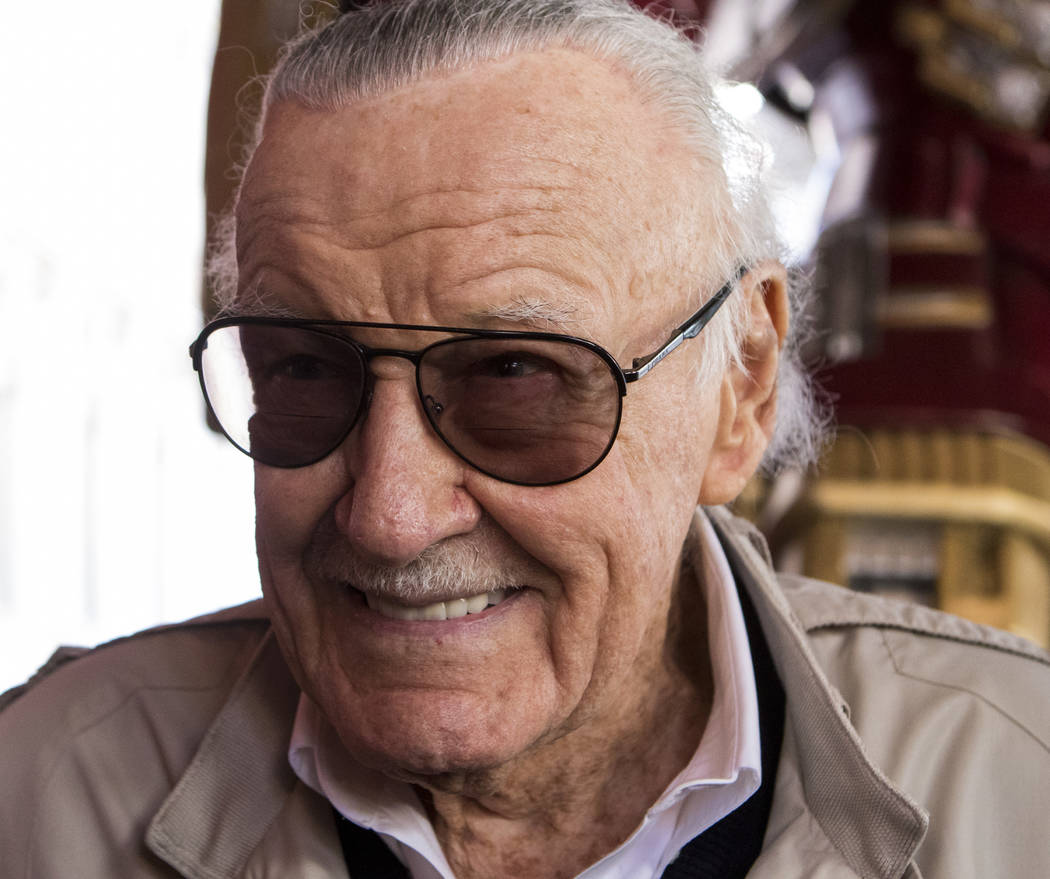 You can't talk about shared universes without talking about Stan Lee, who's not only been widely credited with introducing them into the comics world, he's been the public face of Marvel for the past six decades.
If given the chance, you really should talk to him.
During an incredible run from 1961 to '64, Lee co-created Spider-Man, The Hulk, Iron Man, Thor, The X-Men, The Fantastic Four, Doctor Strange and Daredevil. A few years later, he broke racial barriers by co-creating Black Panther (1966) and Falcon (1969).
Lee, who was in town last week to help introduce the new Hulkbuster figure at Madame Tussauds Las Vegas, interacted with fans, discussed his favorite movie cameo — "Avengers: Age of Ultron," because it's the only film in which he has two scenes — and left them with his catchphrase, "Excelsior!"
Still spry and quick-witted at 94 and sporting his customary Member's Only jacket, Lee took time out after his appearance to look back on his career.
Review-Journal: People light up whenever they see you, and your movie cameos always get a cheer from the audience. I have to ask, what's it like to be you?
Lee: It's wonderful. I just enjoy the fans so much. It's so great walking into a place and knowing there are people there who like what you have done, who enjoy the stories you've written, the movies you're doing. It's a great feeling. I love it.
RJ: Most people in the comics industry, if they're lucky, create maybe one character who becomes a household name. How do you explain the run you had in the early '60s?
Lee: I can't explain it. I guess I was just lucky. Everything I did seemed to work out. And I'm very happy it did, I might add.
RJ: You basically created the concept of a shared universe. It seems like such a simple idea, having all these characters living in the same place where they could interact at will. But where did that idea came from?
Lee: Well, I used to read the competitors' books, and they always lived in fictitious cities and drove cars that were whizbang V8s. And I said, "Why not have real things?" If I had Johnny Storm, a teenager, who wanted a car, he'd want a Chevy Corvette. And if they went to the movies, they wouldn't go to The Bijou, they'd go to Radio City Music Hall. I wanted to keep everything real. I wanted them to live in New York. Iron Man lived on Fifth Avenue facing Central Park in a townhouse. So I felt you could identify people if you know who they are, where they live, what they do instead of making up phony backgrounds for them.
RJ: If you had the power to green-light a movie starring one of your characters who hasn't had one yet, who would it be?
Lee: I'm trying to think of one that hasn't had a movie yet. The only ones left are The Inhumans, and they're making a television series out of them. I think they've all had movies. (Laughs) Unless you can think of one that I'm missing. (Note: I'm still waiting for movie versions of The Destroyer, The Finisher, Jack Frost and Father Time.)
RJ: Was there a character you created that you were surprised was such a big hit?
Lee: No. No. You know why? I only write things that I love myself. So if I love it, I expect other people to love it. So I'm never surprised if it's a hit. If I wrote something I didn't like and it was a hit, that would surprise me.
RJ: You've always been a proponent of diversity. What do you say to people who get upset — often really, really angry — when, say, Miles Morales becomes Spider-Man, or a woman becomes Thor or an African-American girl takes over for Tony Stark as Iron Man?"
Lee: Well, these are stories. They're fiction. And they should be imaginative. And there should be surprises for the reader. And anything you can do to catch their eye or to surprise them or to make them wonder, "Gee, I wonder why that happened and why? I've gotta figure that out" — that's good. It keeps people interested. So I love it.
Contact Christopher Lawrence at clawrence@reviewjournal.com. On Twitter: @life_onthecouch.
RELATED
A guide to today's cinematic universes — GRAPHIC