Movie stars keep the party going at CinemaCon in Las Vegas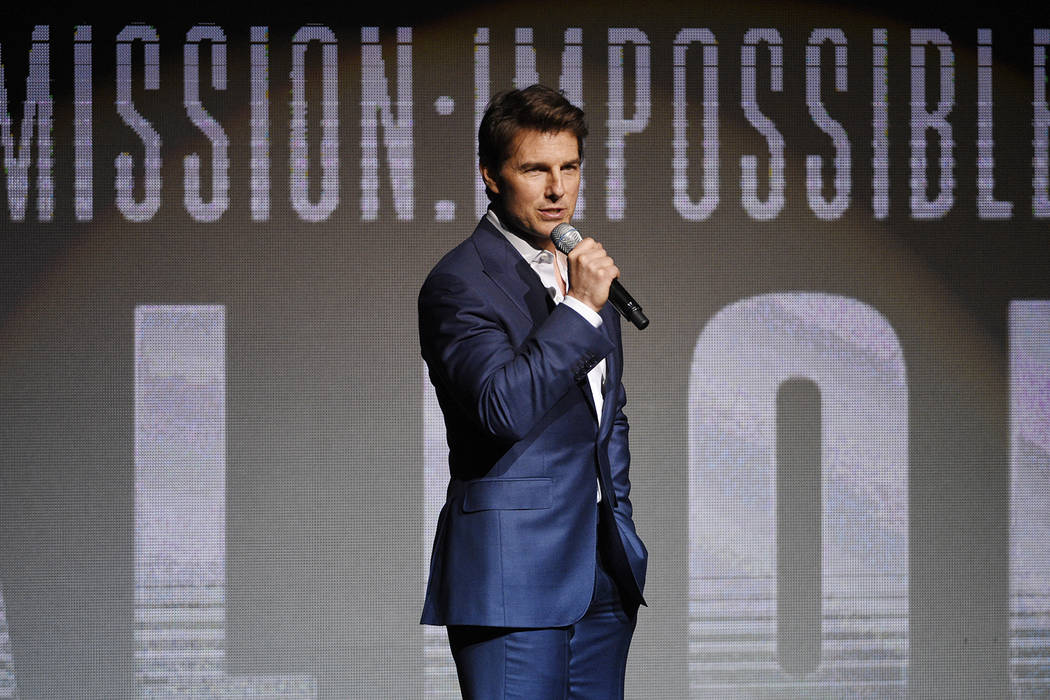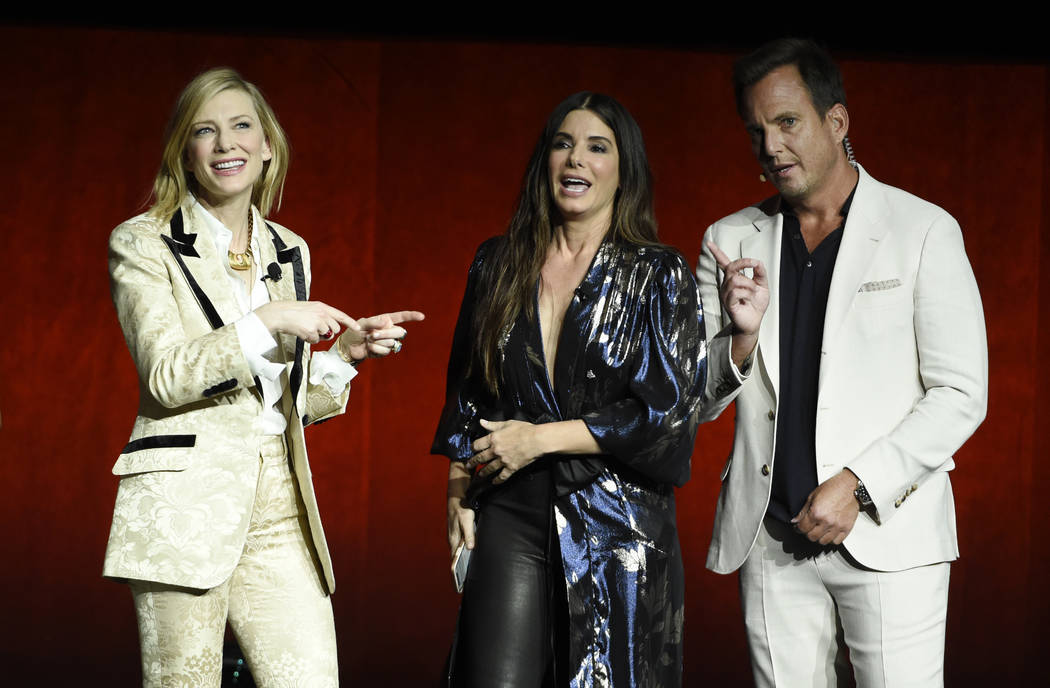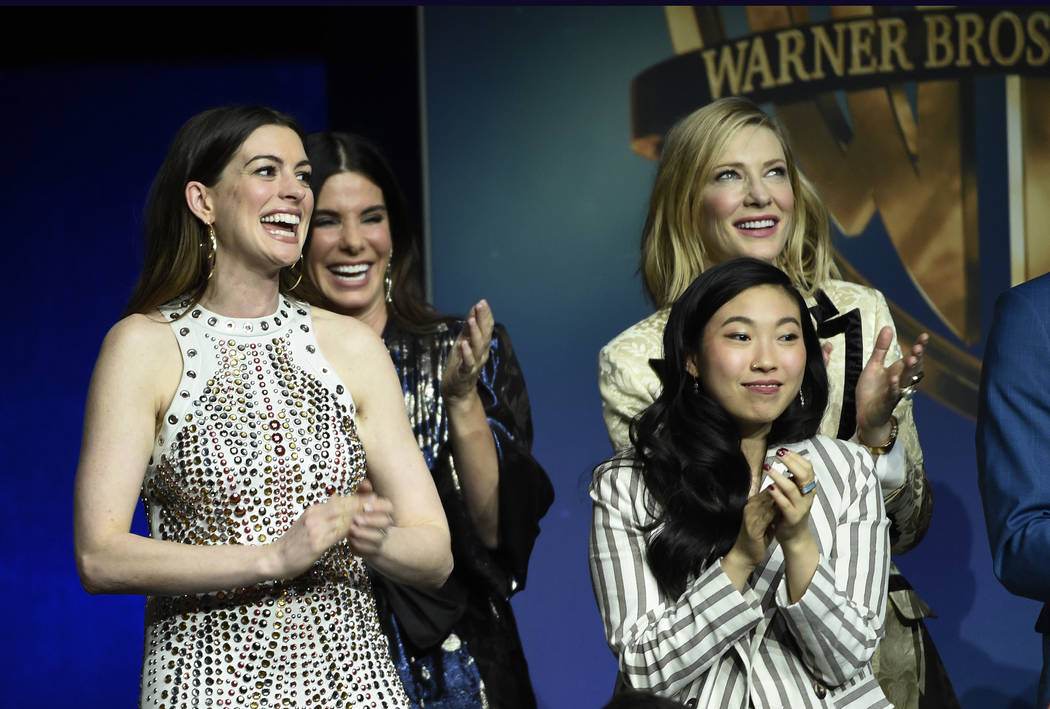 Universal got the party started early Wednesday at Caesars Palace — or perhaps just kept it going from the night before — as "Night School" co-stars Kevin Hart and Tiffany Haddish handed out champagne to CinemaCon attendees at 10:07 a.m., while Cher made her return to the Colosseum stage for a performance shortly before noon.
"Book Club" stars Diane Keaton, Jane Fonda, Candice Bergen and Mary Steenburgen, who garnered some of the biggest applause of the day, carried the party theme into Paramount's afternoon presentation by hitting the stage with glasses of wine in hand.
But the highlight of Day Three of the annual convention of the National Association of Theater Owners was a bit of Film School 101 from Paramount. Tom Cruise and "Mission: Impossible — Fallout" director Christopher McQuarrie walked the audience through the absurdly complicated HALO (High Altitude, Low Open) parachute jump that Cruise completed 106 times, after a year of preparation, for just three usable takes. They were later joined onstage by co-stars Henry Cavill, Simon Pegg and Angela Bassett.
Cher delivered a much-needed jolt of a.m. adrenaline by performing ABBA's "Fernando" from "Mamma Mia! Here We Go Again." The former Caesars headliner and current Park Theater regular portrays Sophie's (Amanda Seyfried) grandmother, an entertainer who hasn't left Las Vegas in 25 years, in the musical sequel/prequel that's due out July 20.
Ryan Gosling, Claire Foy and "La La Land" writer-director Damien Chazelle took the stage to "Rocket Man" by Cher's former Colosseum-mate Elton John to introduce the initial trailer for "First Man," in which Gosling transitions from dancing to moonwalking as astronaut Neil Armstrong.
Chris Pratt and Bryce Dallas Howard, unveiling an extended look at "Jurassic World: Fallen Kingdom," thanked theater owners for helping the first reboot become what was at the time the fourth-biggest movie ever. "So let's do that again?" Pratt asked. "Please?"
Bruce Willis, Samuel L. Jackson, James McAvoy and M. Night Shyamalan presented the first footage of "Glass," which merges 2000's "Unbreakable" with 2016's "Split." Jackson broke from the Universal publicity department's script to announce, "It's about time I got the title role in my own mother(expletive) movie!"
Jamie Lee Curtis, who's returning to battle Michael Myers 40 years later in "Halloween," showed off scenes from the horror update. She promised that the sequel, which curiously was written by "Eastbound &Down" collaborators Danny McBride and David Gordon Green, "will scare the living (expletive) out of you."
And in animation news, Universal talked up its next "Sing" movie, announced that the Minions will return in 2020 and said Harrison Ford and Patton Oswalt have joined the cast of the sequel to "The Secret Life of Pets," aka "The Secret Life of Pets 2: Let's All Pretend That the Adorable Dog Voiced by Louis C.K. Never Existed."
Turning to Paramount, John Cena and Hailee Steinfeld introduced a scene from the "Transformers" spinoff, "Bumblebee," along with the movie's director, Travis Knight. The Oscar-nominated Knight, president of stop-motion master Laika Entertainment ("Coraline"), obviously is serving some sort of penance by jumping from "Kubo and the Two Strings" into the world of Michael Bay.
Johnny Knoxville ran down the list of gruesome injuries he suffered while filming the low-rent amusement park comedy "Action Point."
And the most intriguing footage of the day belonged to "Overlord," the bonkers sci-fi/supernatural/horror/war movie from executive producer J.J. Abrams that takes place among U.S. forces in the hours leading up to D-Day.
Contact Christopher Lawrence at clawrence@reviewjournal.com or 702-380-4567. Follow @life_onthecouch on Twitter.