Nevada Film Festival showcasing 'diverse mix' of shorts and features
December 2, 2010 - 12:00 am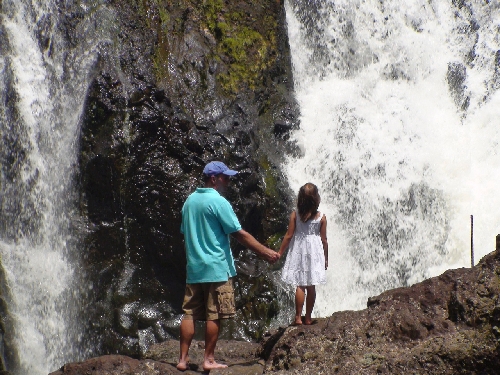 Picky, picky, picky.
That's the guiding principle at the Nevada Film Festival, which begins its second annual run tonight at Summerlin's Rampart Casino.
Organizers received "several hundred" entries for the 2010 festival, according to Brandon Parker, who serves as co-director alongside colleague Paul Cieslewicz .
But they have time to showcase only 22 shorts and features during Saturday's screening schedule, he notes.
"It's extremely difficult" to choose, because "there are a lot of good films being made," Parker says, and "only so much screening time."
After last year's inaugural edition, festival organizers "learned that we'd like to offer as wide a variety as possible," he says. "We tried to come up with a diverse mix of genres and categories."
As a result, the festival's "really solid lineup" ranges from the feature "Streetball," about World Cup soccer, to the standout short "The Breadwinner," Parker says.
All movies will be shown in a digital format, on a 20-foot-wide screen inside the Rampart's Marquis Ballroom.
Other screenings include "The Rise and Fall of Their American Dream," about three strangers pursuing the title quest, and the documentary "Where I Stand: The Hank Greenspun Story," narrated by Anthony Hopkins, which profiles the late Las Vegas Sun editor and publisher. (Check out the full festival schedule at www.nevadafilm festival.com.)
The Greenspun documentary previously played another Las Vegas film festival — CineVegas, which last year canceled its 2010 edition because of economic woes.
But Nevada Film Festival organizers aren't particularly concerned if this year's selections have played elsewhere, according to Parker.
"We do have several premieres," he says, "but we don't pick our selections based on that. If it happened to have a showing at another festival, that's OK. We're primarily interested in the films themselves."
Besides, he adds with a rueful chuckle, "we can pretty much guarantee that it'll be a Las Vegas premiere."
That reflects Las Vegas' prevailing status as a secondary stop on the indie and art-house circuit, Parker suggests, because distributors "don't think we're artsy enough or savvy enough" to support independent film.
And while the Nevada Film Festival counters that belief, organizers aren't in any hurry to expand unless "audience reception and demand" warrant it, he says.
"It depends on the community," according to Parker. "It's got to be sustainable at the end of the day."
A film festival does not live by films alone, however, and the Nevada Film Festival has a pair of parties bookending Saturday's screenings.
Friday's party — a reception for filmmakers and festival audiences alike — kicks off at 7 p.m. at J.C. Wooloughan's Irish Pub inside the Rampart.
The opening-night bash represents "a great place for fans to interact directly" with festival filmmakers, Parker notes, providing "a great opportunity" for aspiring filmmakers "to pick their brains" about the creative process.
The festival wraps up at 10 p.m. Saturday with an awards ceremony, followed by a cocktail party. Both are open to the public.
About 600 people attended last year's festival. Parker expects a slight increase this year, in part because of increased advertising efforts.
Ultimately, however, "we're hoping word of mouth kicks in," Parker says. Overall, organizers are "very pleased with the end result" — and are hoping local film buffs agree.
Contact movie critic Carol Cling at ccling@reviewjournal.com or 702-383-0272.
PREVIEW
What: Nevada Film Festival
When: Friday and Saturday
Where: Rampart Casino, 221 N. Rampart Blvd.
Tickets: $7-$50 (463-5104; www.nevadafilm.com)