North Las Vegas councilman hosts free screening of 'Walkout'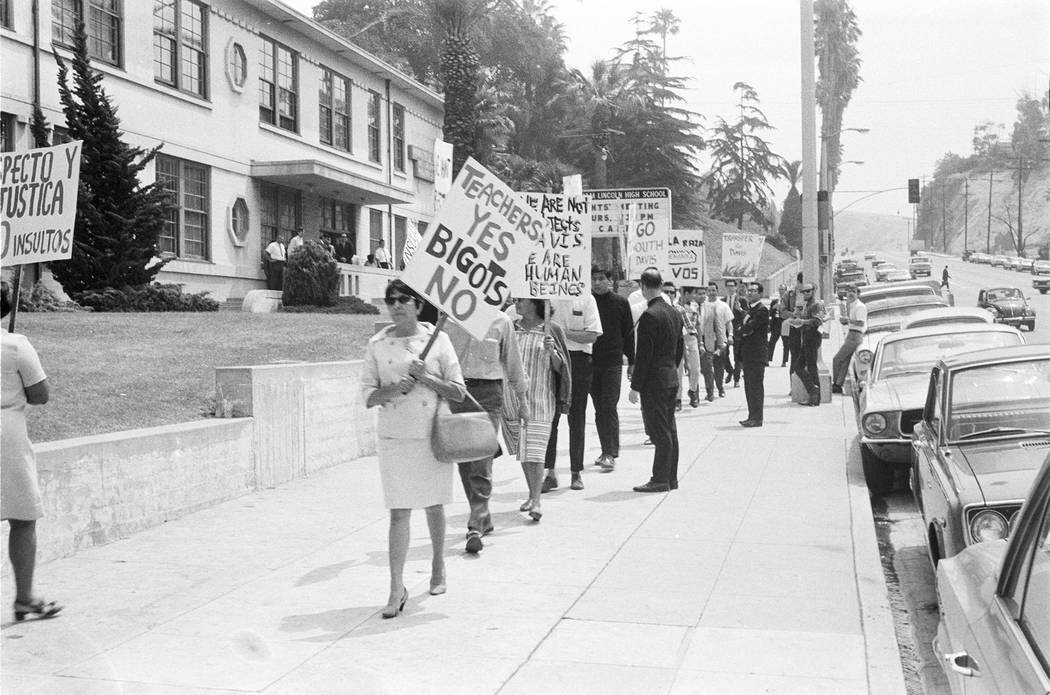 To commemorate the 50th anniversary of the protests that launched the student civil rights movement in East Los Angeles high schools, City of North Las Vegas Councilman Isaac Barron will host a free screening of the movie "Walkout."
Moctesuma Esparza, CEO of Maya Cinemas, which is building a multiplex in North Las Vegas, will take part in a community conversation and question-and-answer session following the screening. Esparza, who participated in the walkouts, was an executive producer on the 2006 HBO film.
The screening is scheduled for 6:30 p.m. Tuesday at the North Las Vegas City Hall council chambers, 2250 Las Vegas Blvd. North. Doors open at 6 p.m.
For more information, see cityofnorthlasvegas.com.