Shirley MacLaine talks about new film, home life, Rat Pack
March 26, 2017 - 10:30 am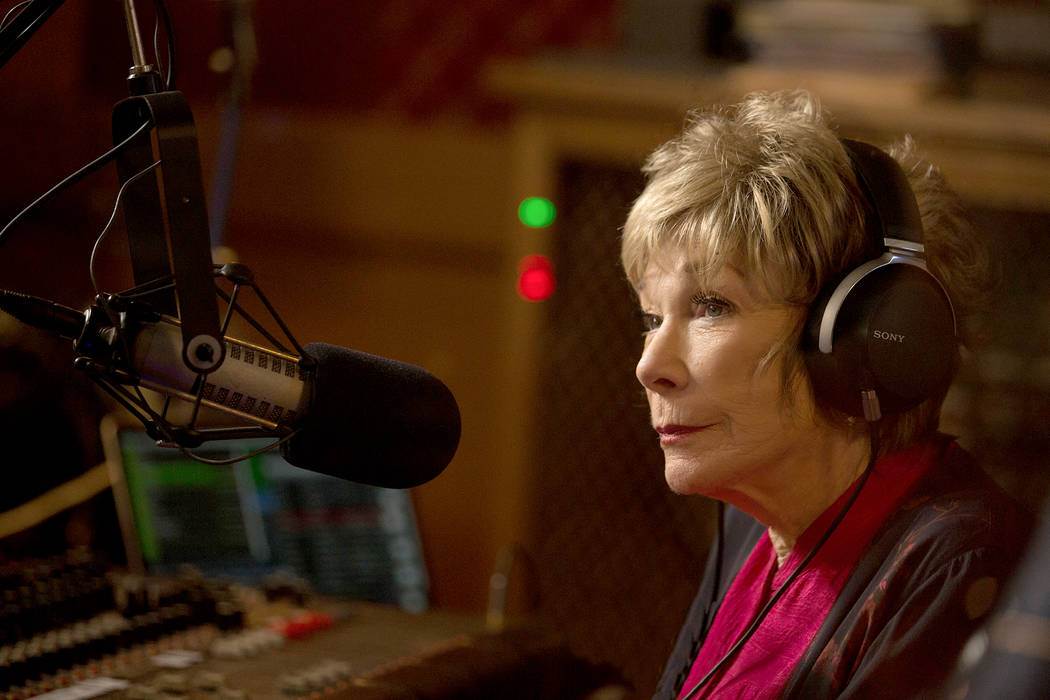 She was out on a limb before most people were even on a branch. With her 83rd birthday approaching next month, Shirley MacLaine says she's going through her annual rituals. "On one's birthday, you must do your projections for the next year. What do you want for your mind, body and spirit? Write it down. Say it out loud. You must do this every single year on your birthday. Don't tempt fate. Do it!" insists the actress and New Age guru. "Hear what this tells you."
In her new film "The Last Word," which opened March 24, she also writes it down as Harriet, a retired businesswoman who tries to control everything around her world — including penning her own obituary. This sparks a deep friendship with a young journalist (Amanda Seyfried) who decides to find out the truth of Harriet's life.
RJ: Tell us about a typical Sunday at home.
MacLaine: "I enjoyed living in Los Angeles, but I love living in New Mexico because I wanted to get back to nature. You can find me in my garden planting flowers and vegetables. There is nothing as satisfying as getting a little dirt under your nails. I don't need a red carpet. I need my dirt."
RJ: Your years with the Rat Pack established you as Vegas royalty. What do you remember most from your times with Frank, Sammy, Dean, etc.
MacLaine: "Oh, the Rat Pack. I'll never forget all the fun we had. They used to drag me up on the stage, but there wasn't any dragging. I loved it. We'd make jokes and the crowd ate it up."
RJ: What is one tip you learned from the Rat Pack that you could give other Vegas performers?
MacLaine: "The Rat Pack taught me so many things about comedy and live entertaining. Then I took my own show to Vegas and I loved playing there, except when I heard the tinkling of the ice in the glasses. That's my tip: When you hear the ice in the glasses then you know you're losing the audience."
RJ: Of all the women, why do you think the Rat Pack picked you as their honorary female companion?
MacLaine: "I'd clean up their crackers and their jelly beans. They also tell me how they trusted me because I never divulged any of their secrets. I was like one of the boys. And maybe the real reason I got to hang out with the Rat Pack was I wasn't sexually attractive to them."
RJ: But did Frank and the boys in Vegas get jealous if other men came up to you?
MacLaine: "I couldn't have a wing ding whirl of a time if I wanted to in their presence. They didn't like it if other guys hit on me. They did like when I showed my attitude. I told some mob bosses off in front of them. In fact, I told a major mob boss to 'go f-himself' and the entire Rat Pack fell down laughing."
RJ: You grew up in Richmond, Virginia, with your brother Warren Beatty. What was it in that household that drove both of you to perform?
MacLaine: "I grew up in a rather repressed middle-aged home where you weren't supposed to do what the neighbors didn't like. I think what happened is it taught me to jump over that fence. In my case, I was also born with weak ankles, so my mother took me to acting and dancing classes. I fell in love with music and dancing."
RJ: Let's talk about your new film. It's an odd question to ask, but what do you want your own obituary to say?
MacLaine: "I just figured out what I want my obituary to say, which is: 'You think I'm dead, but I'm not.'"
RJ: The flipside, of course, is you have a birthday coming up. Do you look at the numbers?
MacLaine: "I feel like I'm 50. You must say to yourself, 'What is a number?' The actual number doesn't matter. It's how you feel. Also, I do have some sense of wisdom now. It sure beats young and clueless. As for aging, look for the positives. I do love the fact that people help me out of cars. It's not that I can't do it. I could jump out of that car. But someone is always rushing to my aid and I love it because basically I'm an elitist!"
RJ: Do you think about the L-word: legacy?
MacLaine: "I just try to leave that alone. I'm not thinking legacy. I'm just trying to get financing to do great scripts. As for my life legacy, I guess my aim was to share whatever I learned, which is basically: Know yourself. Look for yourself. Know what to look for and share it. Be honest. Be authentic — even if it hurts your feelings."
RJ: You performed in front of so many Vegas audiences over the years. Can you describe that feeling when the curtain opens and the crowd roars?
MacLaine: "I would say that the biggest risk I always took was going in front of that live audience, especially in Vegas, where they expect a show. There's nothing more risky, because you really leave yourself open to your own authenticity. You also find out pretty quick if you belong out there."
RJ: What was the biggest risk you took in life?
MacLaine: "In terms of life-and-death risk, I don't have an answer. As for a career risk, I went to Broadway when I was 16 and didn't consider it a risk at the time. I thought it was probably what I should do. Basically, I've always thought like a dancer, which means nothing is a risk. I still don't consider anything I would do a risk."
RJ: Early on, you took some ribbing for your metaphysical views, but there are thousands of books on the subject. Were you ahead of your time?
MacLaine: "I was ahead of my time, but I have that talent curse. I can pretty well look down the road a little bit and feel what's going on. I just put all the pieces together. Now, it is mainstream, but I didn't say or write those things for any reason other than I believed it myself. I can't do anything unless I believe in it."
RJ: Were you always such a daredevil?
MacLaine: "I'm really naïve while being very aware. That means I'm expecting safety and expecting the best, while feeling like I'm not taking risks at all. You can get smacked a little, but usually it works out pretty well in the end if you live this way."
RJ: So what's the plan for the next 10 years?
MacLaine: "Plan! I haven't planned a damned thing ever in my life. Guess what? It worked out great. Live in the moment. And by the way, I have to go now. Thank you for listening and I'll send you light."