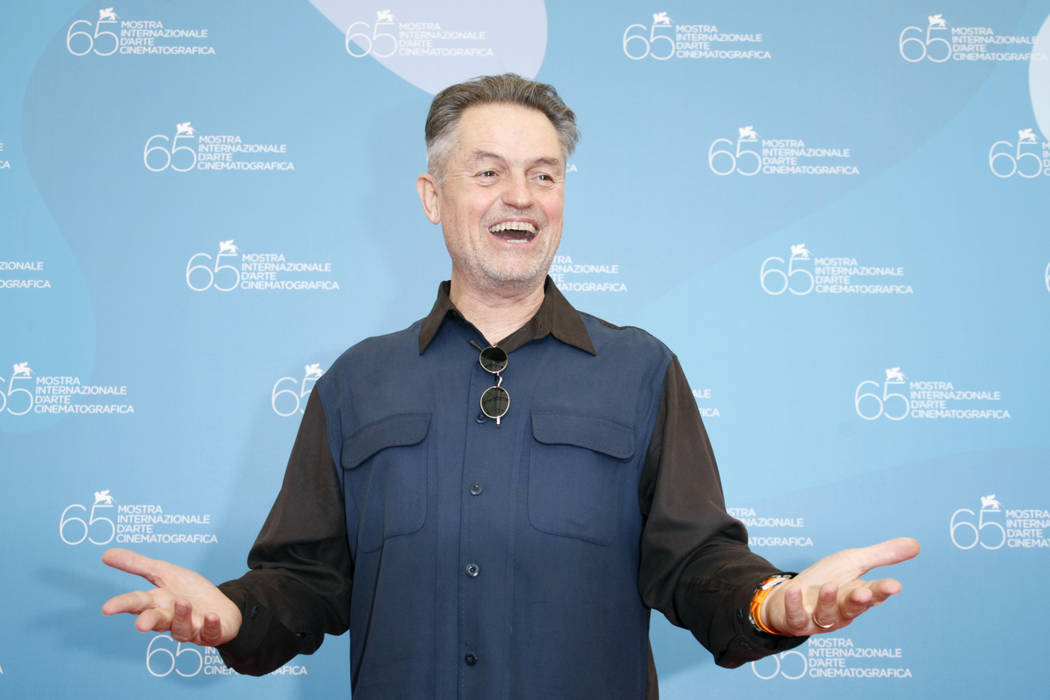 LOS ANGELES — Oscar-winning director Jonathan Demme has died of esophageal cancer and complications from heart disease, according to published reports. He was 73 years old.
Demme is best known for directing "The Silence of the Lambs," the 1991 horror-thriller that was a box office smash and a critical triumph. The story of an FBI analyst (Jodie Foster) who uses a charismatic serial killer (Anthony Hopkins) to track a murderer became only the third film in history to win Academy Awards in all the top five categories: picture, actor, actress, director, and adapted screenplay. It joined the ranks of "It Happened One Night" and "One Flew Over the Cuckoo's Nest."
Demme, who made films including "Melvin and Howard," "Something Wild," "Married to the Mob" and one of the great concert films, "Stop Making Sense," early on in his career and later made the far more sober AIDS drama "Philadelphia," built a wide-ranging oeuvre including several documentaries, many focusing on music. His work reflected his empathy and humanism as well as his obsession with Americana.
The director most recently made 2015's "Ricki and the Flash," starring Meryl Streep as an aging rocker who must return home to Indiana due to a family crisis.
He was nominated for an Independent Spirit Award for directing "Swimming to Cambodia" in 1988, and his 2009 feature "Rachel Getting Married" drew Indie Spirit nominations for best feature and director.
Demme won the International Documentary Association's Pare Lorentz Award in 1997 for his film "Mandela," and his docu "Jimmy Carter Man From Plains" picked up the Fipresci Award at the Venice Film Festival in 2007. He made two documentaries about Haiti, 1988's "Haiti Dreams of Democracy" and 2003's critically acclaimed "The Agronomist." Of the latter the New York Times said, "The turbulence that led to the removal of Jean-Bertrand Aristide from Haiti's presidency gives 'The Agronomist,' a superb new documentary by Jonathan Demme, a melancholy timeliness. Its hero, Jean Dominique, embodies the fragile, perpetual hope that Haiti might someday nurture a just and decent political order." Another standout documentary was 1992's "Cousin Bobby," about Demme's cousin, an Episcopalian priest in Harlem.
Music documentaries
In addition to "Stop Making Sense," Demme did documentaries on the Pretenders, Bruce Springsteen and Neil Young, and he also directed quite a number of music videos, drawing a Grammy nomination in 1987 for best long form music video for "Sun City: Artists United Against Apartheid."
After the enormous success of "The Silence of the Lambs" (ranked No. 23 on IMDb's Top 250 movies; worldwide gross $273 million), Demme returned a couple times to the conventional Hollywood thriller genre with 2002's lighthearted "Charade" remake "The Truth About Charlie," which starred Mark Wahlberg and Thandie Newton and proved a disservice to the classic Stanley Donen original, and 2004's big-budget, high-profile remake of "The Manchurian Candidate," starring Denzel Washington, Liev Schreiber and Meryl Streep, which just about broke even but had its fans among those who had not seen John Frankenheimer's classic original.
Demme's very conventional 1993 film "Philadelphia," starring Tom Hanks and Denzel Washington, brought the subject of AIDS to the attention of Americans previously uninterested or biased against the disease's perceived victims. Hanks starred as a man with AIDS wrongfully fired because of his condition, and Washington played his lawyer. The film won Oscars for Hanks' noble, courageous performance and for Bruce Springsteen's song "Streets of Philadelphia," and Ron Nyswaner's script was Oscar nominated. His 1998 adaptation of Toni Morrison novel "Beloved" starred Danny Glover and Oprah Winfrey.
Demme came to the attention of Hollywood with the 1980 film "Melvin and Howard," in which Jason Robards starred as a bearded, bedraggled Howard Hughes encountered by struggling Everyman Melvin Dumont, who helps Howard out — only to be left $156 million in a Hughes will of dubious authenticity. The film worked because it was not about Hughes but about Dumont, played by Paul Le Mat (one of Demme's favorite actors). Roger Ebert said: "Dummar is the kind of guy who thinks they oughta make a movie out of his life. This time, he was right." The film drew three Oscar nominations, winning for best supporting actress (Mary Steenburgen) and original screenplay (Bo Goldman), while Robards also drew a nomination.
The 1984 film "Swing Shift," a romantic dramedy set on the homefront during WWII and starring Goldie Hawn and Kurt Russell, was directed by Demme but taken out of his hands by the studio and recut, reportedly to make Hawn's characterization more flattering.
The same year, however, he also directed Talking Heads concert film "Stop Making Sense." Reviewing it when it was re-released in 1999, the San Francisco Chronicle wrote of the "tingle of satisfaction" that comes "when a piece of entertainment is so infectious, so original and so correct in its judgments that a viewer can sink into his seat — secure in the knowledge that you're in good hands. Has there ever been a live concert film as vibrant or as brilliantly realized?"
In 1986 Demme perfectly paired Jeff Daniels and Melanie Griffiths in the offbeat, New Wave-flavored indie comedy "Something Wild" and drew an erotically anarchical performance from Griffiths — she quickly convinces Daniels' ordinary business guy that she's capable of anything. The first hour of the film is, as Roger Ebert suggested, "filled with such a headlong erotic charge that it's hard to see how he can sustain it" — and Demme couldn't, but even the second half wasn't bad. The film featured an impressive debut from Ray Liotta as Griffiths' lunatic ex-boyfriend as well as performances by John Waters, John Sayles and cult band the Feelies.
Experimental director
Film Quarterly declared in 1987 that Demme's career in the 1980s "represents the interesting case of an American director experimenting with film-making at once trendy and radical." This was exemplified by both "Stop Making Sense" and "Something Wild."
Demme next shot brilliant monologuist Spalding Gray's "Swimming to Cambodia" for the screen, with excellent results all around. The Austin Chronicle said, "Laurie Anderson's tribal score and Demme's perfectly executed direction take us right inside the mind of this eccentric genius."
The director's 1988 comedy "Married to the Mob," starring Michelle Pfeiffer and Alec Baldwin, with excellent supporting performances by Dean Stockwell as the Mafia boss and Mercedes Ruehl as his far fiercer wife, was a critical and popular success. The New York Times said: "Jonathan Demme is the American cinema's king of amusing artifacts: blinding bric-a-brac, the junkiest of jewelry, costumes so frightening they take your breath away. Mr. Demme may joke, but he's also capable of suggesting that the very fabric of American life may be woven of such things, and that it takes a merry and adventurous spirit to make the most of them. In addition, Mr. Demme has an unusually fine ear for musical novelty, and the sounds that waft through his films heighten the visual impression of pure, freewheeling vitality. If making these films is half as much fun as watching them, Mr. Demme must be a happy man."
The 2008 film "Rachel Getting Married," which bore some similarities to Noah Baumbach's 2007 effort "Margot at the Wedding," starring Nicole Kidman, while prefiguring Demme's own "Ricki and the Flash," provided an excellent vehicle for Anne Hathaway to demonstrate acting ability in a largely unsympathetic but intriguing role of a young woman, out of rehab long enough to attend the wedding of the sister she's jealous of. It was also a celebration of multiculturalism, which struck some critics as didactic or politically correct.
Demme directed an adaptation of the Ibsen play "The Master Builder," penned by and starring Wallace Shawn, in 2013. In 2015, in addition to "Ricki and the Flash," he directed the docu-series "The New Yorker Presents," bringing to life the iconic magazine.
Roger Corman influence
Robert Jonathan Demme was born in Baldwin, Long Island, New York, and attended the University of Florida. Like John Sayles, he began his directing career in Roger Corman's stable, helming women's prison exploitation film "Caged Heat" in 1974; nostalgic road trip film "Crazy Mama," starring Cloris Leachman, in 1975; and Peter Fonda action film "Fighting Mad" in 1976.
The Altman-esque look at small town residents who are CB radio users "Handle With Care" (aka "Citizens Band") (1977), starring Paul Le Mat and Candy Clark, earned a review (albeit not a glowing one) in the New York Times: "Handle With Care" is "so clever that its seams show. Mr. Demme's tidiest parallels and most purposeful compositions are such attention-getters that the film has a hard time turning serious for its finale, in which characters who couldn't communicate directly come to understand one another at long last."
He followed "Handle With Care" with the Hitchcockian thriller "Last Embrace," starring Roy Scheider and Janet Margolin, but his next film, "Melvin and Howard" shared the sensibility of "Handle With Care" but showed an assured, mature director, and the acclaim it received firmly established Demme's Hollywood career.
In 2006 Demme was presented with the National Board of Review's Billy Wilder Award. Demme's nephew, director Ted Demme, died in 2002 at age 38.
Demme was married to director-producer Evelyn Purcell. He is survived by second wife Joanne Howard and their three children: Ramona, Brooklyn and Jos.